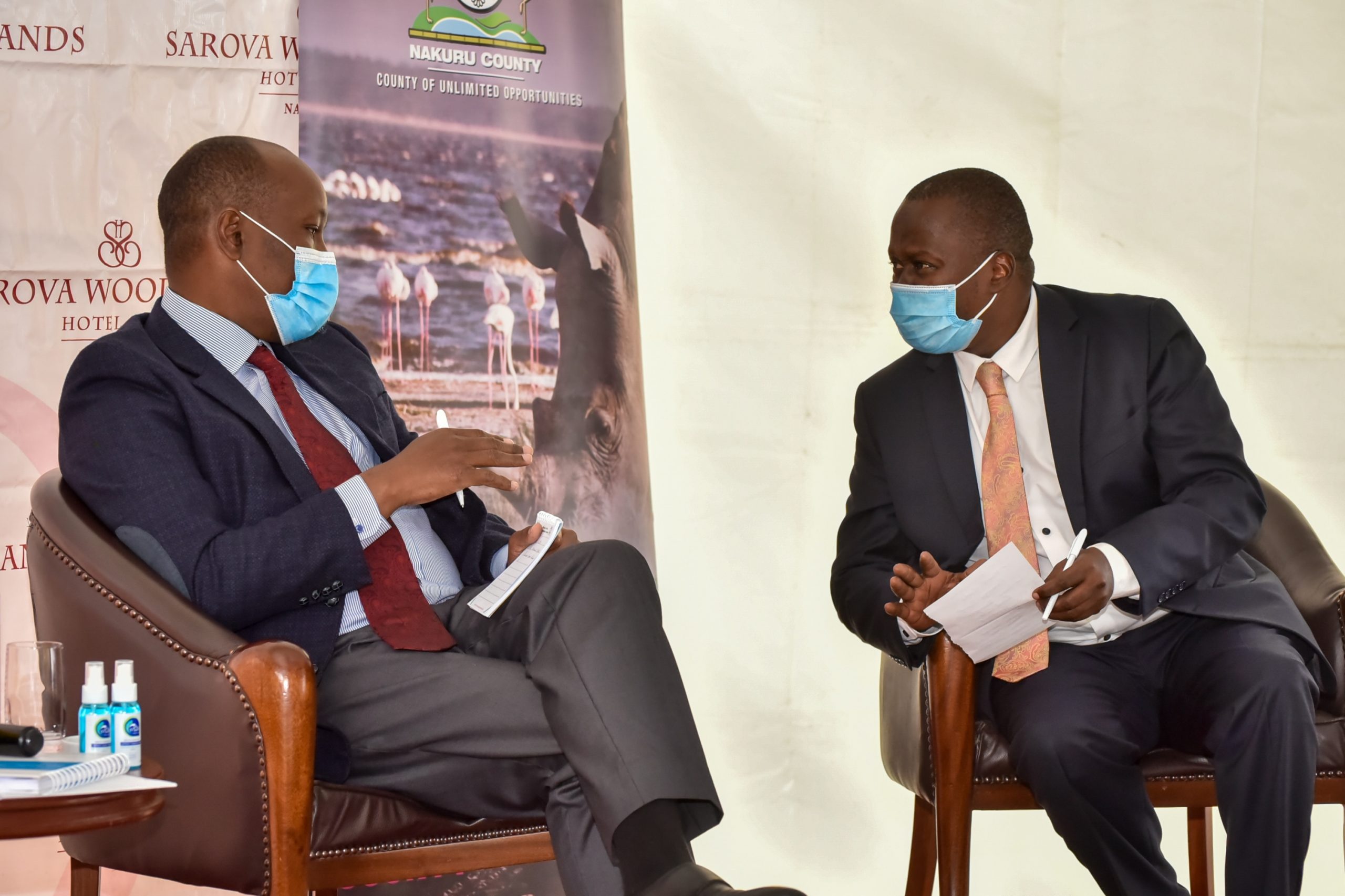 Governor Lee meets hospitality stakeholders
BY SOPHIE ROTICH
Following Nakuru's journey to attain city status, Governor Lee Kinyanjui held a meeting with the Tourism and hospitality industry, Nakuru Hotel owners and its stakeholders in Sarova Woodlands Hotel.
This was to discuss and share ideas on how to propel the industry forward and better Nakuru's image in order to increase its market.
The Governor gave initiatives that will be implemented to curb the issue of safety within Nakuru such as improving lighting around the town.
He noted that Non-motorized roads used by both locals and foreigners will be constructed to ensure their safety.
In relation to the World Rally championship, the County Government of Nakuru dispatched police patrols and inspectors two weeks ago to ensure safety of people in Naivasha.
" We have trained 516 staff in Naivasha to ensure the issue of spiking drinks and Food poisoning is tackled," the County boss said.
Other initiatives include the Registration of boats attached to its owners which will ensure that criminal activities around the lake regions is controlled.
Pollution being a main issue in the water bodies, the governor will develop means to curb the problem including cleaning around the Lake region which will ensure safety of both local and foreigners as well as wildlife.
In an attempt to put these initiatives to action, the County Government has partnered with the Nakuru Tourism association to market Nakuru both locally and Internationally.