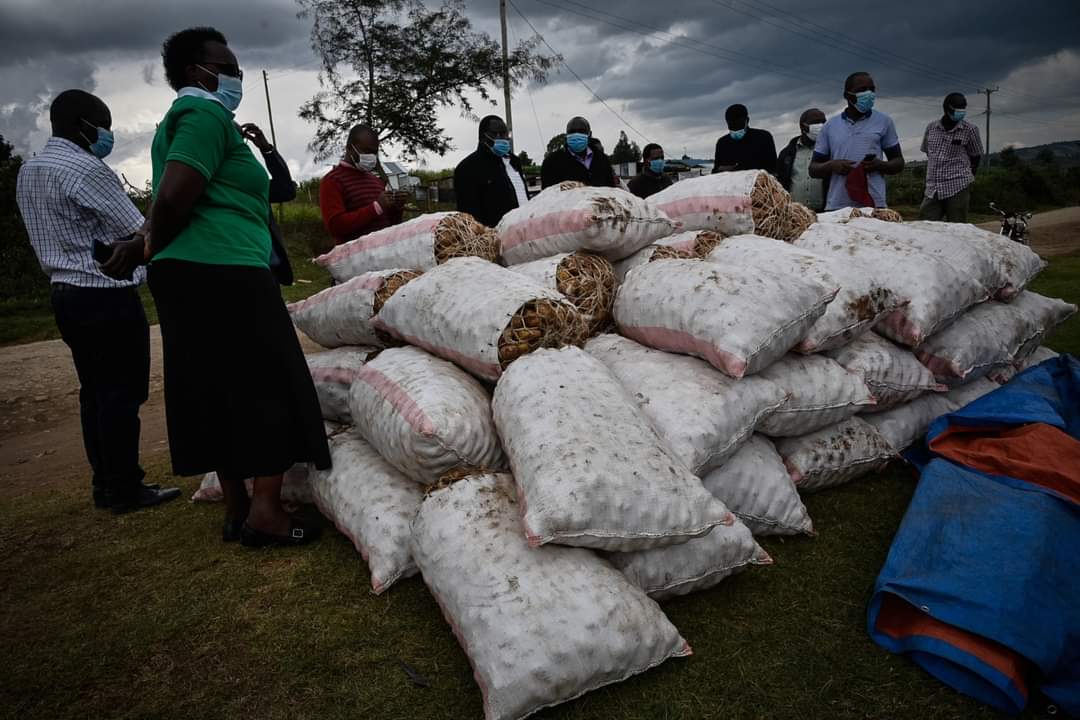 Enforcement and sensitization operation of the potato regulations underway in Nessuit, Njoro Sub County
A multiagency team made up of county officials, administrative officers and county enforcement officers yesterday embarked on an enforcement and sensitization operation of the potato regulations at Nessuit, Njoro Sub County.
The regulations that came into effect last year seek to ensure that all potato transporters are registered, that a bag of potato weighs 50kg and that all storage units and go downs are registered.
Speaking during the operation, Njoro Deputy County Commissioner Mr John Mbugua said the enforcement team will ensure there is high level of compliance in the whole value chain.
A lorry that was found to have potato bags weighing up to 76kg was netted and the driver arrested.
According to the Crop Inspector in Njoro Mr. Stephen Kamau, agriculture officers have been holding small barazas to sensitize farmers on the regulations while encouraging them to register with the County Government.
Mr Kamau said this was the second time that the team had stepped out to monitor compliance of the regulations.
One of the farmers' Ms Rael Rotich said the regulations were helpful to the farmer.
However, she asked the government to set a cap price for the 50kg bag so that farmers reap better returns for their produce.