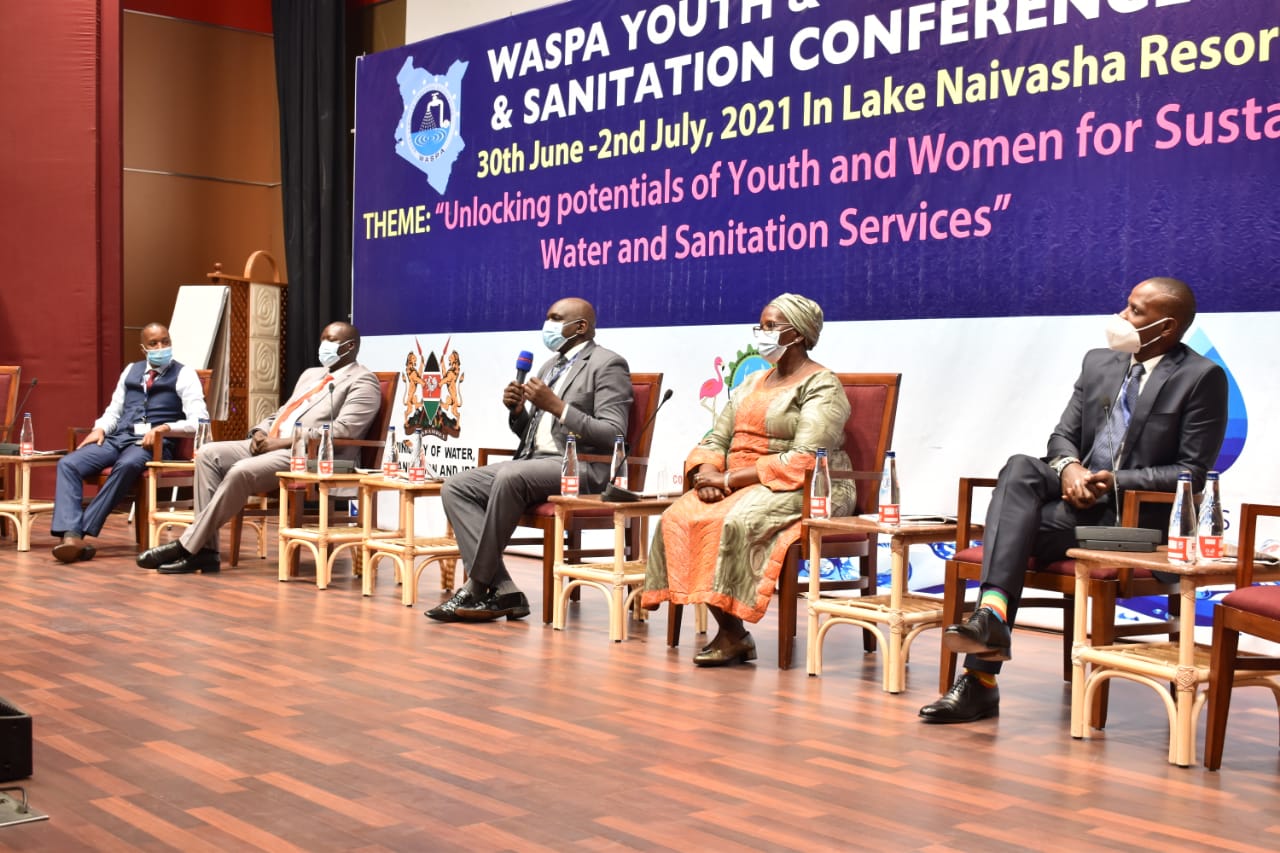 Nakuru County hosts the Water Services Providers Association (WASPA), Youth and Women, Water and Sanitation Conference in Naivasha.
The conference themed "Unlocking potentials of youth and women for sustainable Water and Sanitation Services" seeks to address the challenges faced by women and youth while providing a platform for stakeholders in water and sanitation.
Speaking during the launch, Water, sanitation and irrigation Cabinet Secretary Sicily Kariuki urged stakeholders to make a commitment towards the fight against Gender Based Violence, stating that the forum will have a key impact on this National agenda towards the promotion gender equality.
Nakuru Deputy Governor Dr. Erick Korir speaking at the launch reiterated CECM Water, Environment, Energy and Natural Resources-Eng Festus Ng'eno's proposal on the provision of clean water and sanitation services at stopovers as part of the upgrade in the Nakuru- Nairobi highway to solve the nightmare of road users who have to wait for long miles to relieve themselves.
"We will put in place several stop overs where travellers using the highway can relieve themselves along the Naivasha-Gilgil stretch and a fish market that will promote the economy of the region"- Said Dr Erick Korir.
The second leg of the WASPA conference is graced by Dr. Wale Akinyemi- African author and motivational speaker who spearheads capacity building in the forum.
Also in attendance was the CAS Livestock and fisheries Linah Jebii Kilimo alongside other moderators and representatives of youth and women groups.