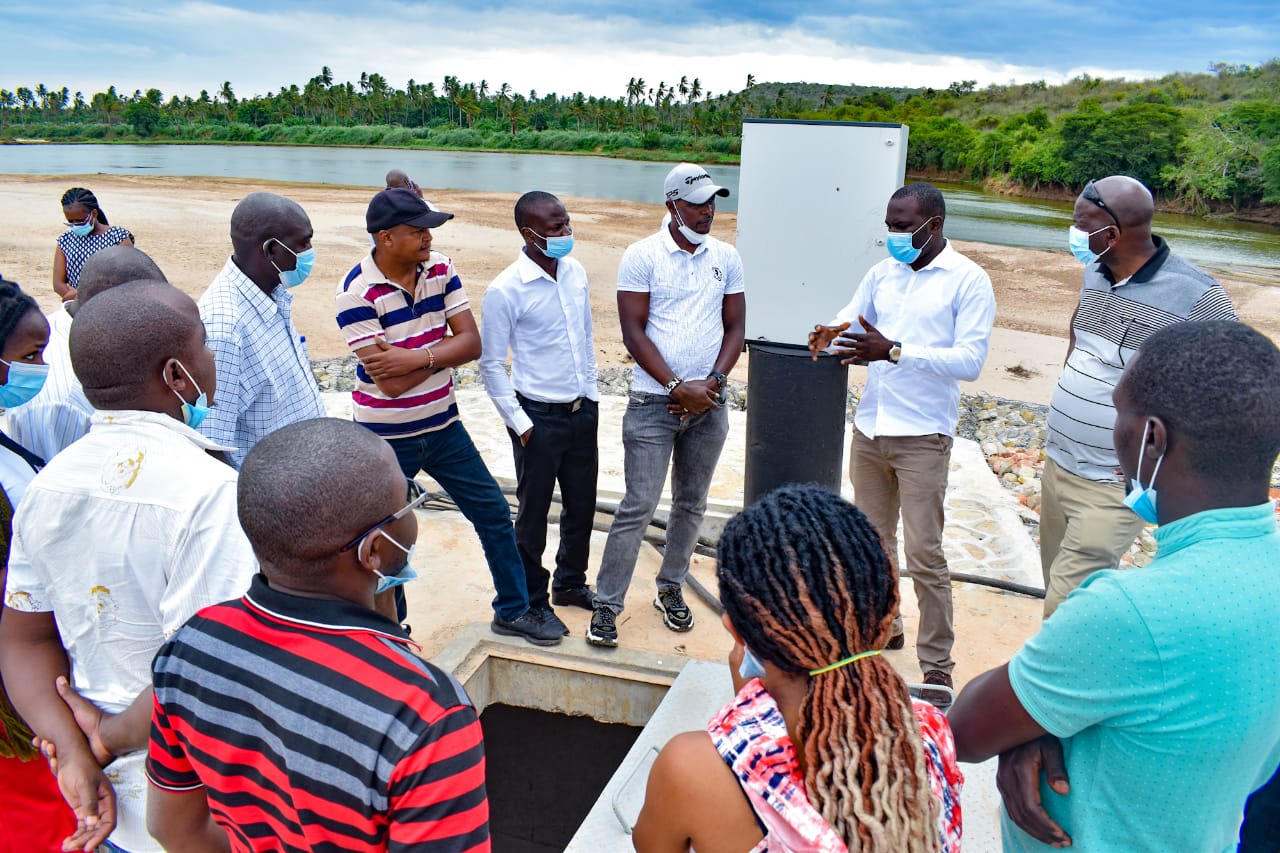 Sponge City Project to rehabilitate Kaptembwa Quarry
BY ELMARD OTII
The County Government of Nakuru In Partnership with Dutch water operators-VEI under the Waterworx Programme has established a climate resilience framework based on the Sponge City Concept and River/Lake Bank Water filtration.
As part of the program's task, the County Climate Resilience and Water Management Steering Committee conducted a landmark study in Haller Park-Mombasa and Baricho Well Field-Kilifi County that have actualized both concepts respectively.
Sponge cities are an innovative and practical way for cities to keep up with the rising demand for water and protection of water resources by providing effective groundwater recharge in a clean and natural way.
In Nakuru, the Sponge City project set for implementation in the rehabilitation of Kaptembwa Quarry will not only address the rising demand of water supply but also curb the adverse climate change effects on Lake Nakuru that have resulted to the unprecedented rise in water levels.
The lake bank filtration system on the other hand will be put in place at Lake Naivasha and River Malewa so as to mitigate the high fluoride levels in the water from underground sources across this region.
This project upon completion will boost the much-needed additional water volumes in Naivasha Subcounty thereby reducing the water purification costs which translates to a reduced service cost by the Water Services Providers.
The Committee held a workshop during the Field study period and discussed the steps forward while addressing the challenges faced during the implementation of projects citing the need to involve system thinking, enhanced interdepartmental communication, and provision of actionable plans.
The Forum was graced by Nakuru County CECM Water, Environment, Energy and Natural Resources Eng. Festus Ngeno alongside CECMs and Chief Officers for Roads, Agriculture, and Lands as well as representatives from the three Water Utilities and Stakeholders.