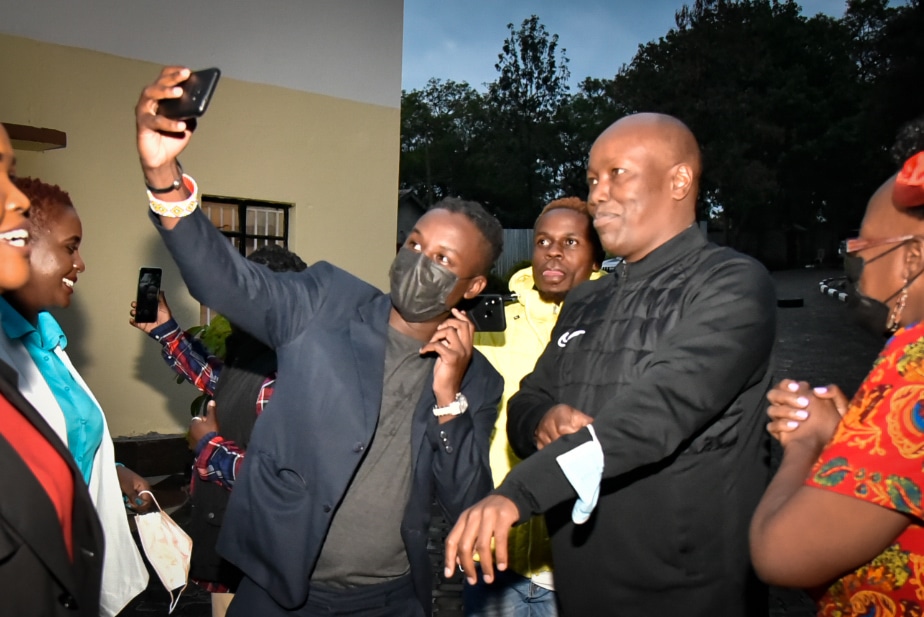 Governor Lee meets representatives from the creative industry
The County is working to create platforms for the youth to showcase their talents in spaces where their potential can grow and be recognized internationally, as well as come up with a policy that guides this sector.
This was revealed by Governor Lee Kinyanjui during a meeting with representatives from the creative industry earlier this week.
The Governor noted that there is a gap in the vast digital space that content creators in Nakuru should take advantage of to showcase their skills and talents.
He further challenged the youth to look at the opportunities that digital platforms offer.
"With the disruption caused by the Covid-19 pandemic, it may take a while before people are allowed to organize and attend physical performances. Creatives can still connect with their audience through digital platforms which are becoming popular every day," he noted.
Governor Kinyanjui further said that the County will hold training sessions for the youth on developing, distributing, and monetizing their content online.
As Nakuru prepares to be awarded the city status, the County boss advised artists who have specialized in sculpturing, murals, and paintworks to come up with artistic impressions that capture the spirit of Nakuru city.
"These pieces of art can become the objects that our City is defined by," he said.
Last year, the County Government organized Talanta Mtaani shows, which was an online concert for upcoming artists to showcase their talents to the country.