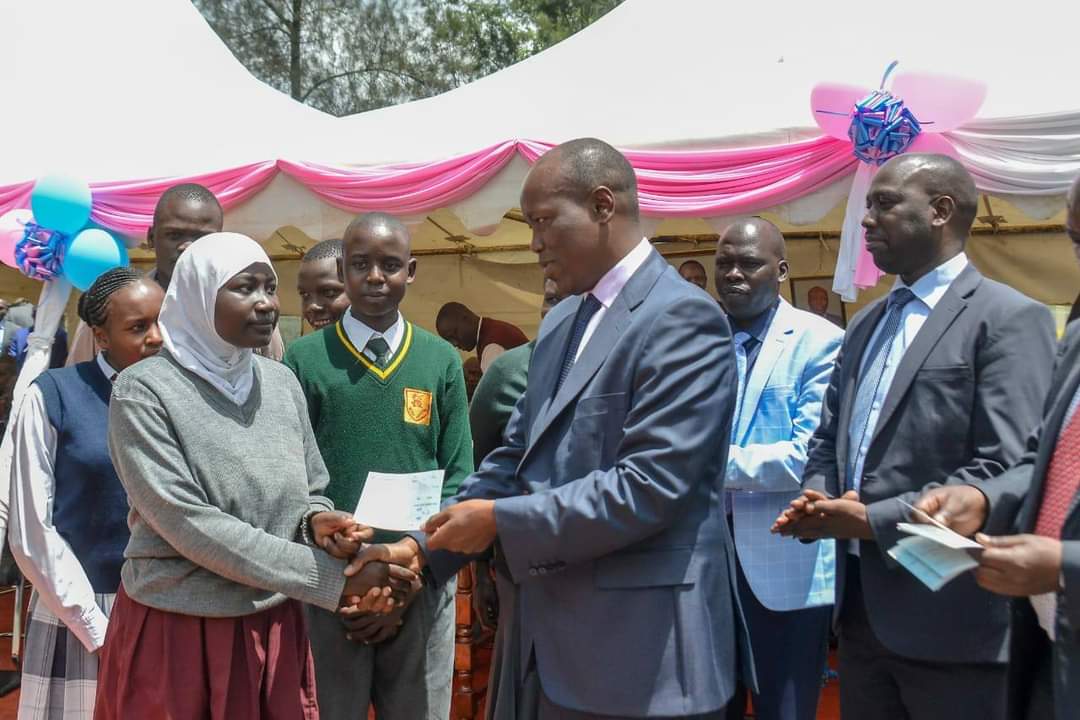 ACHIEVEMENT IN ECDE SECTOR – NAKURU.
BY NIVA KIMTAI
To fulfill the promises he made to the people of Nakuru when he assumed office, H.E Governor Lee Kinyanjui has done tremendous work in ECDE development projects.
ECDE centers have undergone a facelift from the construction and equipping of the ECDE centers to the employment of ECDE teachers.
The administration has so far distributed age-appropriate furniture to all the Sub Counties where 3 schools per ward received 12 chairs and 4 tables respectively.
This initiative is geared towards addressing the unique needs of the young learners by providing, promoting, and coordinating quality education and training for sustainable development. This is a continuous process and the County is committed to ensuring all schools and every learner gets a conducive learning environment.
The County is also set to issue another batch of craft textbooks for Pp1 and Pp2. Previously 30,000 mathematical and environmental textbooks worth Ksh7. 7 million were distributed to all public ECDE schools in the County.
At the moment the administration has set up 2 centers of Excellence at a cost of Ksh 12 million each. One in Muslim primary in Nakuru West and Milimani Primary in Naivasha Sub Counties. This is in line with the Governor's manifesto of establishing centers of excellence that are geared towards promoting talents and creativity.
The center of Excellence in Muslim primary school is in its completion stage awaiting commissioning. The works include the construction of classes, resting rooms, washrooms, and an administration block.
The centers of excellence are set to provide a conducive environment to address the unique needs of young learners and reduce congestion in the ECD classes. The administration is set to establish 11 Centers of Excellence each in every Sub County which will be used to benchmark other ECDEs in the respective wards.
The department of Education also purposes to address the issue of shortage of teachers. As so far, 258 ECDE teachers have already been employed and the County is committed to employing an additional 116 ECDE teachers by the end of the year.
Recently the county disbursed a bursary of Ksh 76.4m set to benefit needy students in Secondary, colleges and universities across the county.
In addition to the county bursary fund, The Family Bank Foundation and Equity wings to fly also provided a full scholarship to needy but bright students who are set to join form one. This is in line with the Governor's manifesto of supporting needy but bright students through county funds and in collaboration with other institutions.