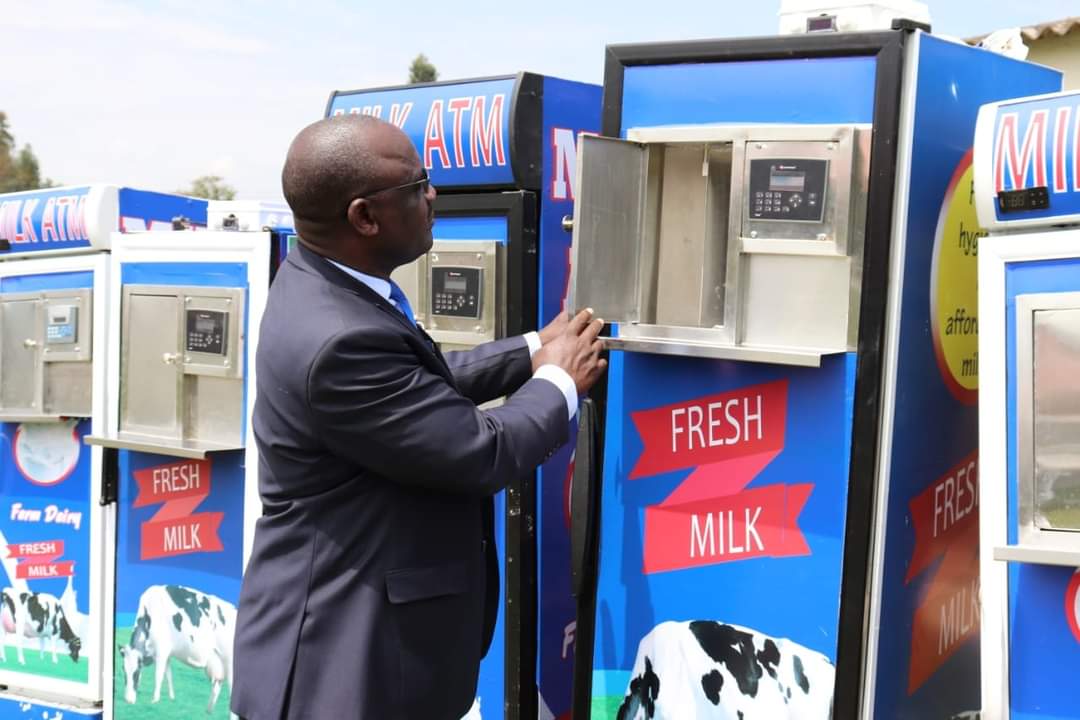 County distributes 7 milk ATM machines valued at Ksh 1.7 Million to Cooperative Societies
BY LELETI JASSOR
Milk is the County's second income earner raking a whooping Ksh. 7 billion annually.
While pricing may still be a challenge, the County Government has intervened by allowing farmers to sell their own milk to alternative markets at favorable prices to break even with high costs of production.
The County Government has distributed seven automatic milk ATM machines to seven cooperative societies across the county.
The cooperatives drawn from Kuresoi North, Molo, Njoro, Bahati, Subukia, Naivasha and Bahati are beneficiaries of the Ksh. 1.7 million equipment handed officially by Agriculture Chief Officer Mr Kibett Maina.
CO Maina said that the machines are to help farmers enhance business within their localities at flexible prices.
He urged farmers to increase the value of milk by venturing into value addition of milk and at the same time farmers to invest in proper feeding for their animals to produce the recommended average of 7-12 litres per day per cow.
The milk ATMs are to help in dispensing clean and hygienic milk.
Over and above that CO Maina noted the need for cooperatives to offer successful succession plans through the inclusion of the youth.
Youth bring in new ideas and are tech savvy which is beneficial to cooperatives during this crucial time of using disruptive technologies to ensure maximum production and output, he concluded.
The County has previously distributed fodder planting material under the ASDSP II program to over 5,900 farmers across the seven sub-counties for the establishment of bulking sites to help farmers increase protein content in animal feed.