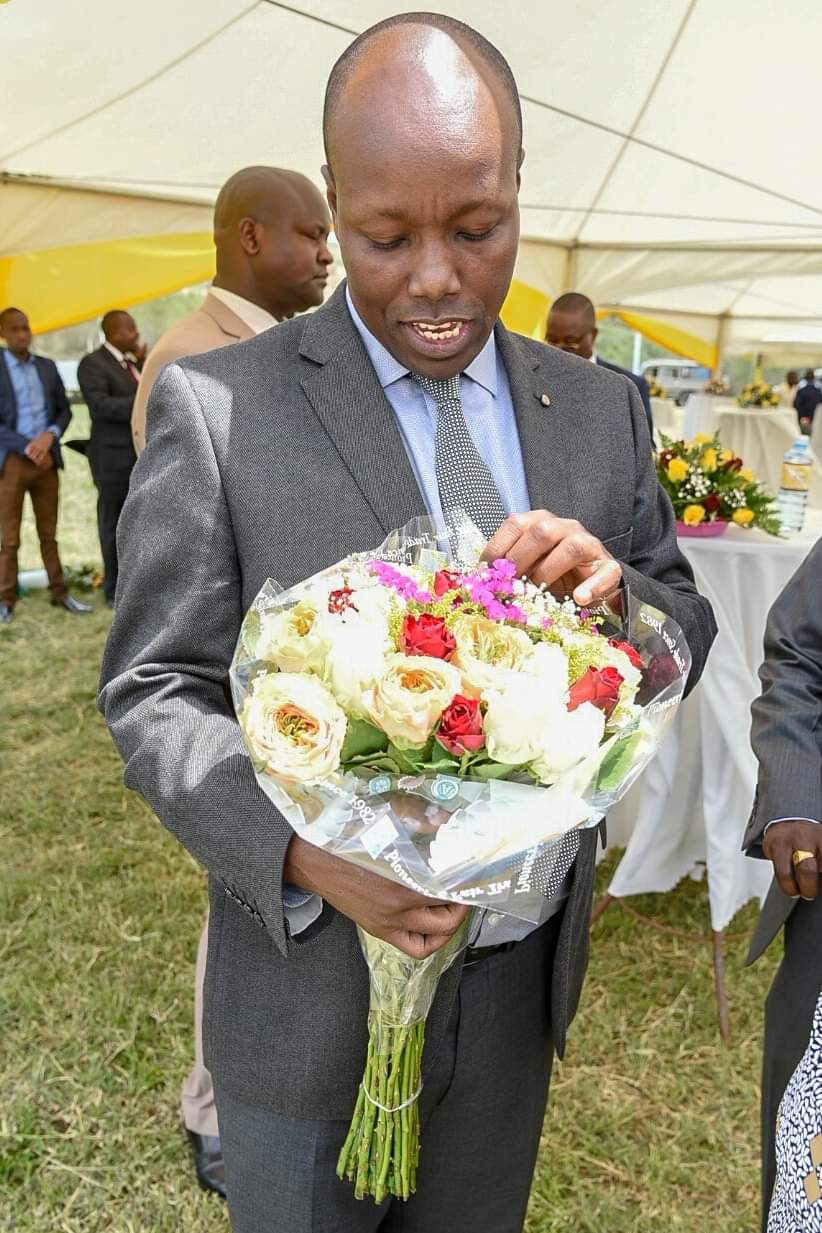 County hosts Netherlands Ambassador on a program exploratory visit
BY LELETI JASSOR
40% of flowers in the Kingdom of Netherlands come from Kenya.
While this is remarkable the County Government is working on ways to explore the full potential of the Naivasha Inland Depot for the export of perishable agricultural products.
The County hosted the Kingdom of the Netherlands ambassador H. E, Mr. Maarten Brouwer, on a program exploratory visit to the Naivasha Inland Container Depot in Mai Mahiu.
He was in the company of Agriculture CECM, Dr. Immaculate Maina, Kenya Ports Authority Head of Conventional Cargo Operations Mr. Paul Bor, and CEO Shippers Council of East Africa, Mr. Gilbert Langat among other officials.
Amb. Brouwer noted the Country's remarkable efforts in improving and expanding infrastructure adding that there was a need to invest in the sea freight industry for the export of perishable commodities to help cut costs in logistics.
Airfreight services are expensive and unfriendly to the environment. In addition to that with the emergence of the COVID-19 pandemic in 2020 air freight services were crippled affecting especially the flower industry.
He said that coming up with a step-by-step approach by including key industry players would be key to seek possible alternatives of air transport.
Sea freight offers transport in large capacity, it might be slow, but according to Amb. Brouwer technological innovations are increasing possibilities for the export of fresh produce by sea.
The Ambassador noted that with 80% of Kenya's horticultural and floricultural exports going to the European market, there is a need to make use of existing facilities to boost economic relations with the Country.
Dr. Maina said that Nakuru is the center of all production and the depot will help boost already existing trade linkages between the County and the Netherlands as it is important for the transit of all agricultural produce along the Northern corridor.