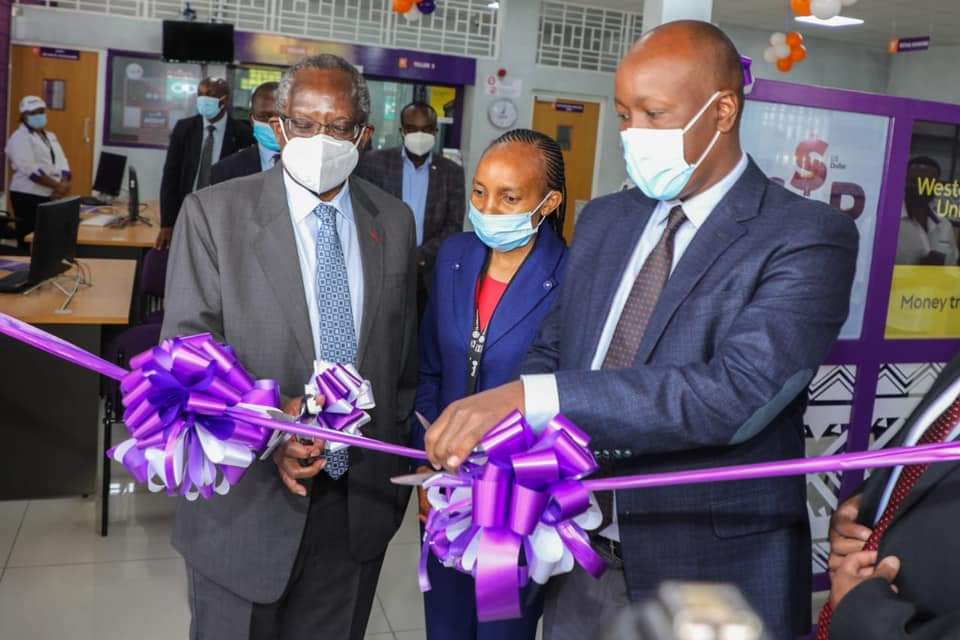 Governor Lee urges Faulu bank to finance the hospitality and logistics industry
BY SOPHIE ROTICH AND ASHLY PINJOS
Faulu microfinance bank opened a branch in Nakuru Town at Kenyatta avenue a few weeks ago with an aim of boosting Small and medium enterprises (SME's).
The bank began in Mathare valley where they partnered with the old mutual group (UAP) and has widely spread across the country with 61 branches.
While officially opening the bank, Nakuru Governor Lee Kinyanjui challenged the banking facility to tap into the financing of the hospitality and logistics industry which is bound to grow when Nakuru becomes a city.
He urged the bank to offer financial solutions and training programs for the community to adapt to the new reality post-Covid. " We want to be part of that growth," the Governor said.
He added that Nakuru has a good vibrant SME support system and encouraged the bank to offer technological ways that are fast and reliable.
"As we prepare to be a city, we see a time where Nakuru will be a financial hub in the region," he added.
Managing Director Mr. Apollo Njoroge noted some of the improvements that the bank has made over the years.
Currently, the bank has assets worth 30 billion and over 600, 000 customers, enabling Kenyans to grow financially by empowering them with relevant services such as encouraging the savings culture, banking services, investment packages as well as insurance.
"Faulu Bank sets to work with the County Government of Nakuru to bring opportunities to the residents of Nakuru. Charity begins at home", Mr Njoroge added.
Another opportunity that the bank will venture into is supporting small and medium enterprises like the Boda Boda business.