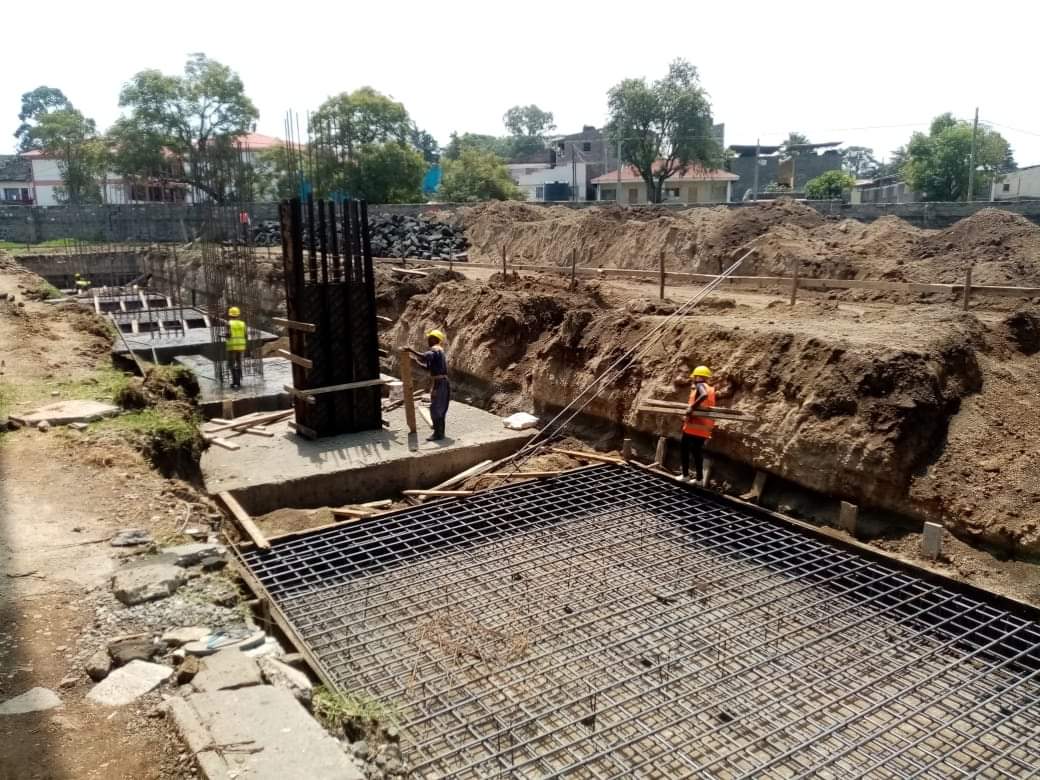 Refurbishment of Afraha Stadium to international standards progressing well
BY NANCY NAHOLI
Refurbishment of Afraha Stadium to international standards is progressing well.
The project being undertaken at a cost of Ksh 650 million is at 17% implementation.
Officials from the County Municipal Board led by the Manager, Mr Gitau Thabanja together with consultants and the contractor took a site tour to inspect the progress of works done.
The team observed that bases excavation, casting bases and blinding of pavilion A and B are complete.
The contractor is working on footing and foundation walling, cast ground beams and rebar of bases in pavilion B.
The Manager said that the team will on a weekly basis monitor the progress of the project to ensure that its done within the stipulated time.