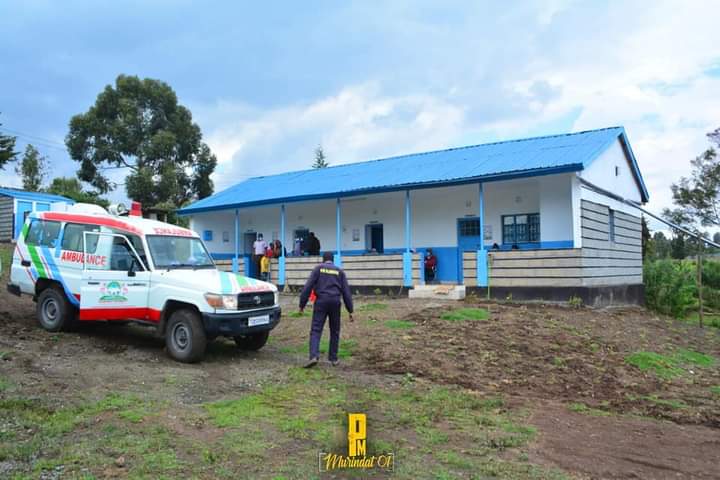 Joy as Gitare Dispensary opens doors for Leishmaniasis Disease treatment
During the 2017 campaigns, Governor Lee Kinyanjui promised to build a dispensary at Gitare in Gilgil Sub-County if elected to improve healthcare services in the region.
On July 02, 2020, Governor Kinyanjui laid the foundation stone for the construction of a Sh3 million Gitare Dispensary. He instructed the contractor to finish the project the soonest as possible.
He said the facility would help address the rare Leishmaniasis Disease that has for long brought a lot of pain and suffering to the affected individuals and families.
And today, the hospital opened doors to its first patients with free treatment against the neglected tropical disease courtesy of Governor Kinyanjui. Previously, locals would travel to Gilgil for medical services.
Morendat Member of County Assembly, Peter Njoroge said Governor Kinyanjui has kept and actualized nearly all the promises he made to the people of Morendat Ward.
Already, Nuthu Dispensary that cost Sh3.8 million was completed, equipped with modern equipment and drugs, and is now attending to patients.
The County Government of Nakuru has installed water and electricity systems at the Langalanga Dispensary in the expansive Ward to better serve the over 15,000 locals.
The County is working with Kenya Medical Research Institution (KEMRI) and other medical research institutions to help fight the rare Leishmaniasis Disease common in Gilgil sub-County.