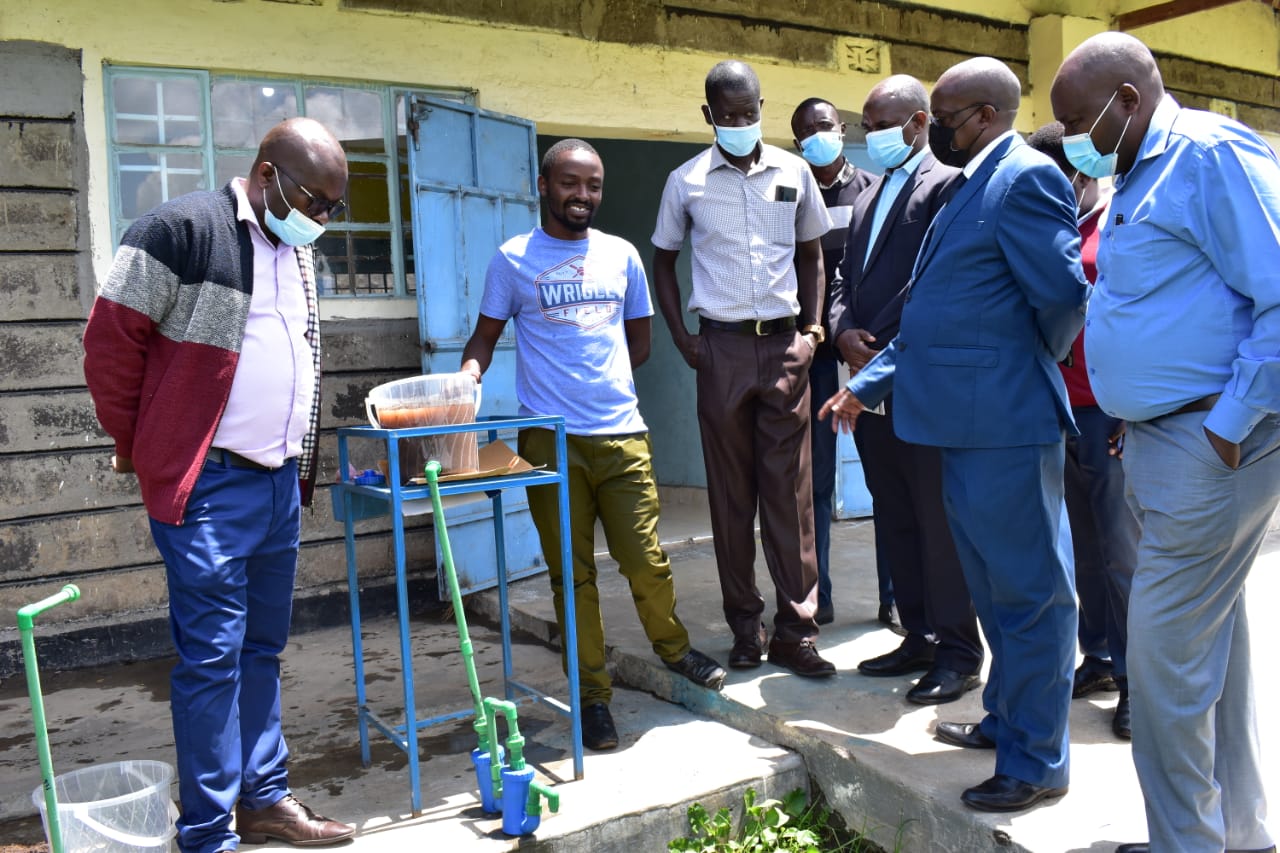 County committed to empowering young innovators, says Education CECM Mwangi
BY NIVA KIMTAI
The County Government of Nakuru is committed to empowering the young people by imparting skills and giving them opportunities to improve their innovation and livelihoods across the Vocational training centers (VTCs) in the county.
At Njoro  VTC we met Samuel Mwangi and Peter Mwangi the innovators of 3 machines, that's is Malkia incu brooder, a nanotap which is a water purification system, and a multiple vegetable cutter that automatically cuts vegetables.
Malkia incu brooder is both an incubator and an automatic brooder. This machine can hatch eggs, brood chicks, or do both. The temperature at the machine is controlled, the eggs turns automatically, automatic humidity control, and is easy to operate.
With Malkia Incu-brooder, you will have a survival rate of 97% and hatchability of 85%. The survival rate is higher than the average survival rate of chicks in Kenya which is 70%.
While inspecting the machines, the CECM for Education Mr. Francis Mwangi Congratulated the innovators adding that other institutions need also to benchmark in Njoro and apply the same in their VTCs.
Samuel Mwangi one of the innovators appreciated the County for the support and allowing them to explore their innovation in the institution.
He added that this has been a plus not only to them but also to the students who benefit from their training.
So far the young innovators have been able to sell over 150 units of different capacity with the lowest holding 88 eggs and the maximum over 500. This has enabled them to gain huge profits and earn a living.
The administration is also set to establish an ICT hub in Njoro vocational training center. This will help youths in Njoro and neighboring areas to be computer literate and also do online jobs and online marketing.