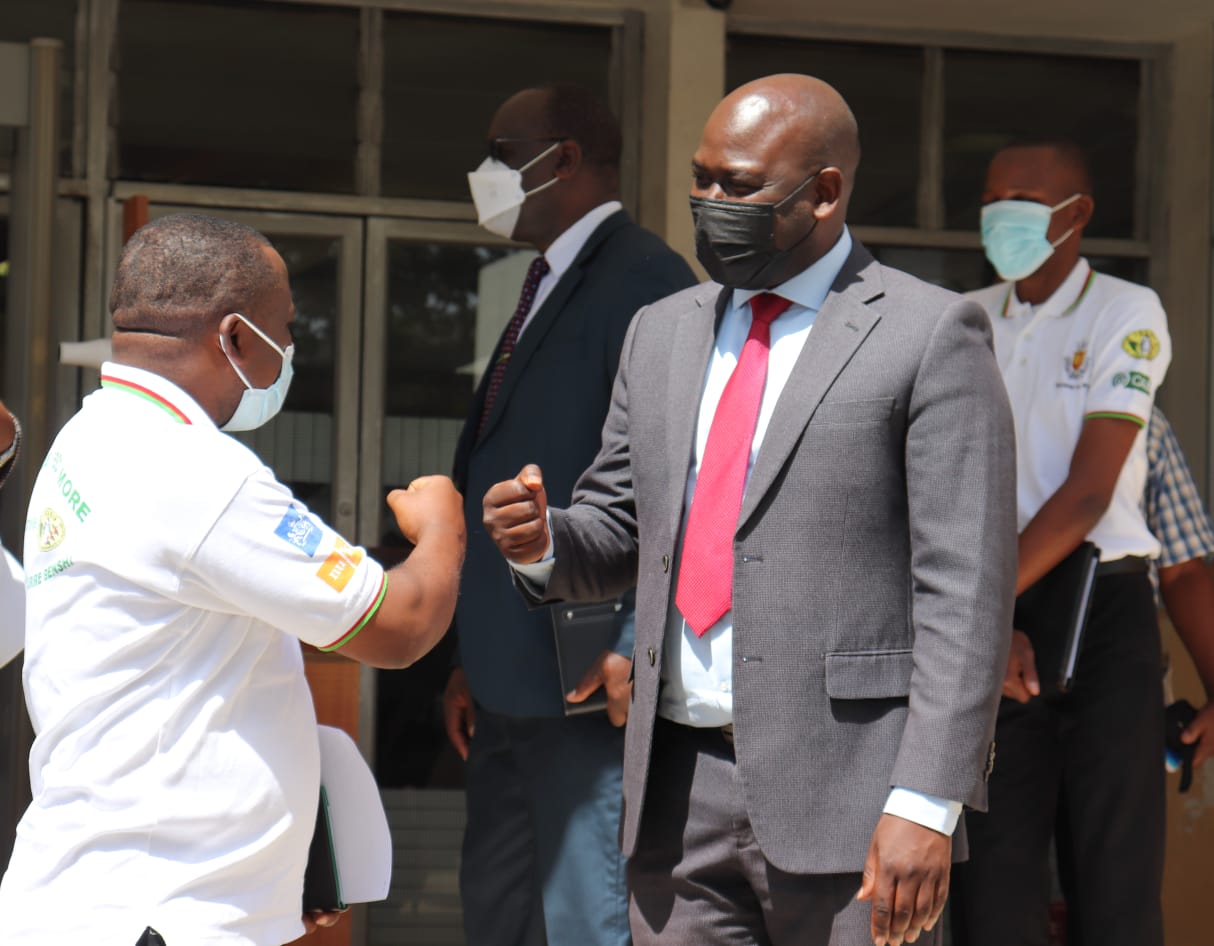 Loss of farm produce due to pests and diseases reduced, says DG Korir
BY LELETI JASSOR
Nakuru County has a robust plant health protection team and mitigation measures put in place to ensure we have a strong food system.
The County boasts of 45 plant clinics across the County and a total of 61 plant doctors who have incorporated the use of ICT in the identification and diagnosis of pests and diseases to give farmers real-time feedback.
This has drawn the attention of various stakeholders including a delegation from the Burundi Institute of Agricultural Sciences Research (ISABU) and the Ministry of Environment, Agriculture and Livestock (MINEAGRE) who were hosted in Nakuru last week.
The delegation led by Director General of ISABU, Dr. Alfred Niyokwishimira, visited Dundori ward in Bahati sub-county for an educational and thematic study on one of the running plant clinics.
Deputy Governor Dr. Erick Korir said that one of our major achievements in agriculture is that the loss of farm produce attributed to pests and diseases has significantly reduced.
He added that farmers can now access extension services from experienced agriculture officers in the comfort of their homes. This is a great milestone for Nakuru County.
Among other plant health mitigation measures, the County has been able to train lead farmers as pest scouts (Community Based Early Warning Pest Monitors) as well as engage over 130 youth as spay service providers.
At the same time, Nakuru County has a Farmers Call Center to enable farmers to access fast hand information on best farming practices from agricultural experts through SMS's, WhatsApp, Twitter, Facebook, and calls.
Nakuru County was among the first counties to pilot the plant clinics and currently has 5 Trainers of Trainers for training in addition to the equipping of plant doctors with more than 20 tablets.
This is a partnership between the County Government and CABI Plantwise.
They were in the company of County Potato and Liaison Officer, Ms. Lynnette Echessa,CABI Plantwise Country Coordinator, Ms. Florence Chege, and Plantwise Regional Support Manager, in Africa, Dr. Willis Ochillo among other officials.