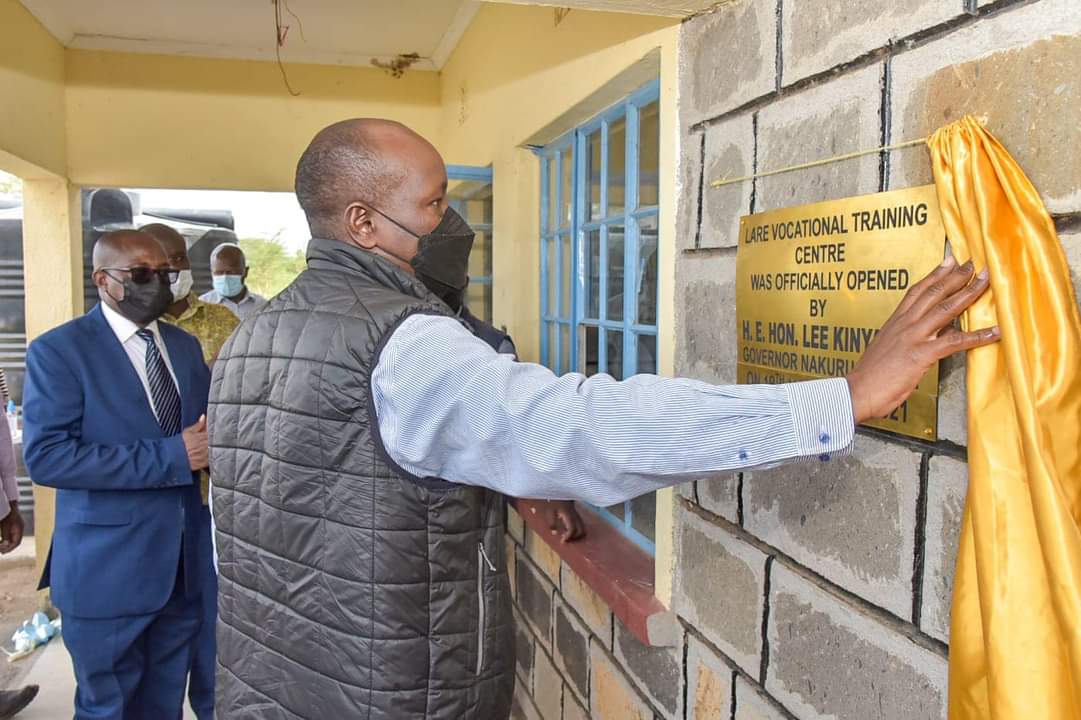 County partners with the Swedish nation to equip Vocational centers
BY DANIEL KILUSI
The County Government of Nakuru has been at the forefront in spearheading development projects that will be of great benefit to the youth and the community at large.

This has been one of the missions of H. E the governor of Nakuru Hon. Lee Kinyanjui. The county government has partnered with other development actors in enforcing development projects in Nakuru. Recently the county government in partnership with the Swedish Nation handed over twenty-five electronic weaving machines to three different vocational training centers around the county. The exercise was done in order to equip the youth in the urban and suburban region with skills that will befit them in the industry of fashion and design.

Other than the above-mentioned project the county government has been involved in the financing of development projects such as markets and hospitals in different regions of the county. On completion of the projects, hundreds of skilled personnel will be guaranteed employment in the ongoing hospital's projects. The semi-skilled population will then have to follow through to the markets where they will be involved in trade and commerce which will not only benefit the county in terms of revenue collection but will be a step forward in solving the unemployment crisis in the county.

The county government has also been there to ensure that each growing child has a foundation of formal education. This has been done to ensure that the upcoming generation of the youth will be educated since the government embraces education and has started a number of education programs that will benefit the youth. The government has done this through the issue of bursaries and education aid to some of the needy students.

The volume of investment in the youth and development project is a clear indicator of what the county government wants and plans for the youth. The county government also has a department of youth and culture, to ensure full focus on youth affairs and also ensure youth problems or issues are attended to and given a priority.
The mission of the county administration which is to ensure the youth reach their full potential through mentorship and nurturing of talent, embracing diversity and capacity building will be undoubtedly be achieved.