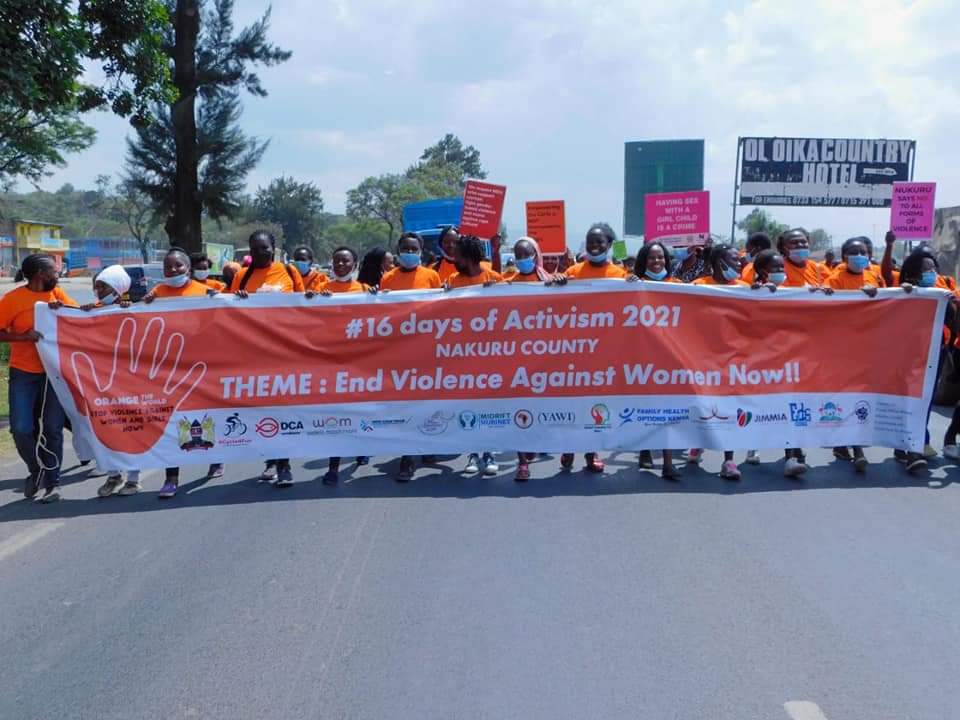 COUNTY TO CONTINUE THE FIGHT AGAINST SEXUAL & GENDER-BASED VIOLENCE AND ENHANCE RESPONSE.
BY MERCY KIHUGU.
Sexual and Gender-Based Violence (SGBV) refers to any act that is perpetrated against a person's will and is based on gender norms and unequal power relationships.
Core SGBV types include rape, sexual assault, physical assault, forced marriage, denial of resources/opportunities or services and psychological and emotional abuse.
Nakuru County Government is determined to ensure that Gender-Based Violence is eradicated across the county by having working systems from the grassroots level by having a Gender Technical Working Group in all sub-counties.
Additionally, have continued to provide favorable conditions for private-public partnerships in promoting programs in the fight against Gender-Based Violence in Nakuru County.
Multi stakeholders approach was highlighted to have been significant in the fight against SGBV during the launch of this years' 16 days of activism against Sexual and Gender-based Violence (SGBV) themed " Orange the world: "End Violence Against Women and Girls Now."
This years' program intends to initiate multi-stakeholder discussions on ending Gender-based violence within the communities by having everyone involved in the fight against SGBV, especially on women and girls.
The sub-sectors this year's theme will address include ending cyber harassment, FGM, child marriage, HIV/AIDS pandemic, Disability based violence, stigma against survivors among others.
Individuals in the launch participated in cycling and a March in Kaptembwo and Free area respectively to help sensitization of the public in Nakuru Town East and Nakuru Town West Sub county about the activism against SGBV.
Gender CECM Ms. Sylvia Onyango said that it is very significant in adopting a multi-sectoral approach in training communities to change behavior and norms that perpetuate gender Based Violence in the county.
Additionally, in a bid to enhance the fight against SGBV and response the county is constructing a Gender-Based Violence Rescue center in Gilgil Sub-county
The rescue center is intended to provide integrated care and strengthen service delivery for Sexual and Gender-Based Violence survivors in the County.
County Director in charge of Gender Selina Nkatha reiterated that the administration will continue strengthening community outreach strategies to ensure the fight against SGBV is more localized across the county.