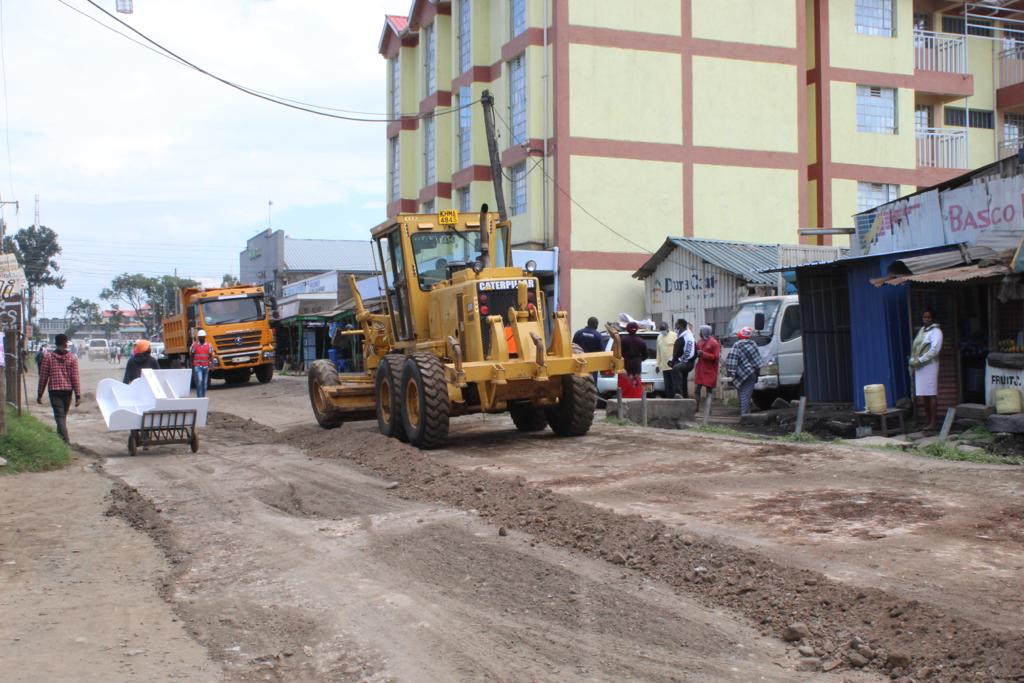 Free-Area loop road to be tarmacked
BY NANCY KIHARA
The County Government through the Department of Roads, Transport, and Public works has continued to invest heavily in development projects within the 55 wards.
The Deputy Governor Dr. Erick Korir together with Roads, Transport and Public works CECM, Eng Reuben Maritim, and Ag Director Roads, Symon Kariuki today launched the tarmacking of Free area loop road in Free area Center in Nakuru city.
The 1.2 km road is set to open the road accessing Naka and the Free-area market..
While launching the road, CEC Eng Reuben Maritim noted that the department is committed to making sure all road networks in Nakuru city as a whole are upgraded to better standards.
"My administration has been in the forefront in making sure sustainable projects are initiated in every corner of the city, therefore the launching of Free-area loop road will be a game-changer in the region," he said.
There are several projects of the same status that will be implemented in the coming months…
Also present were MCA, Nakuru Eastward Humphrey Mwaniki, and the Speaker Mr. Joel Kairu.