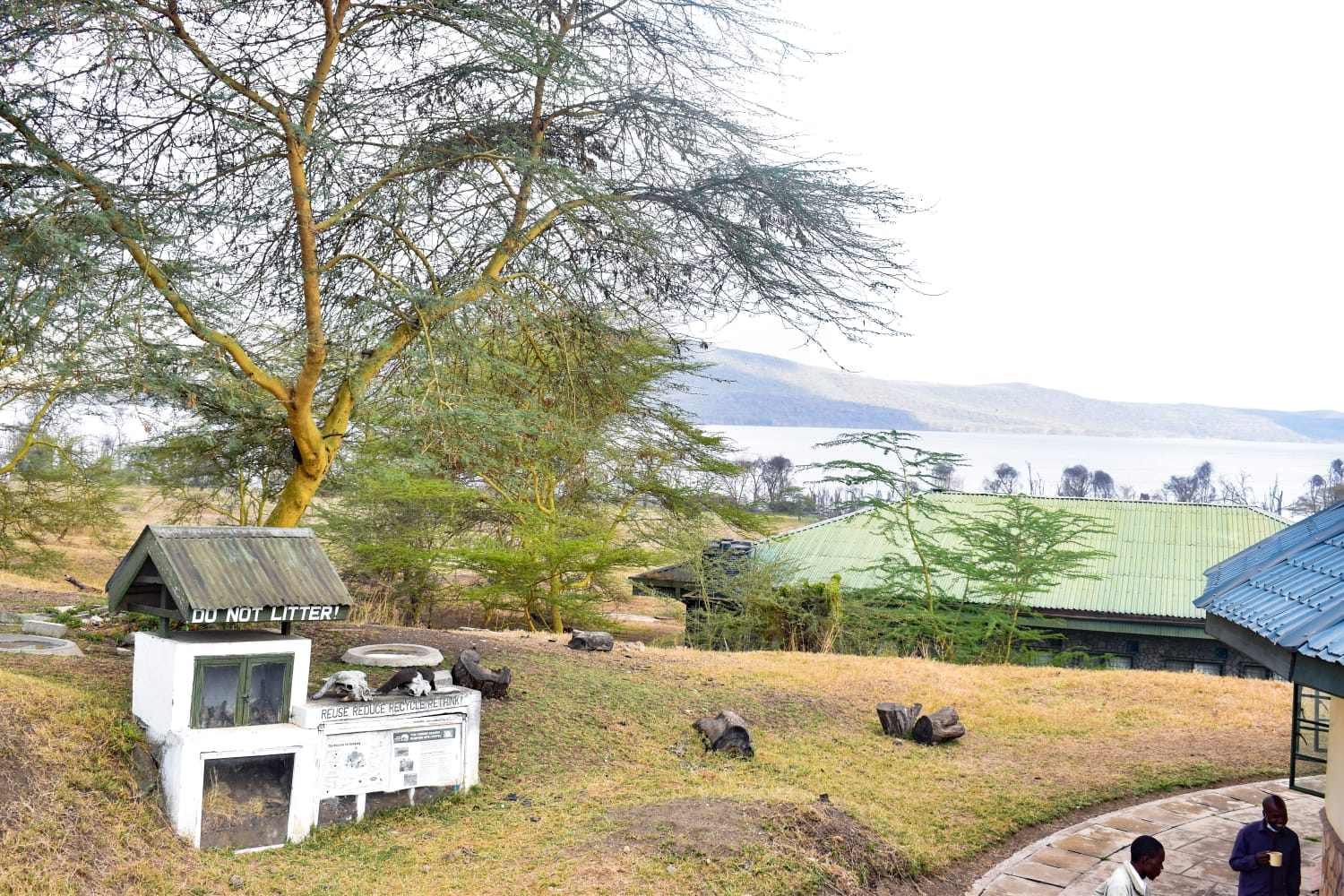 County works with KWS to mitigate Human to Wildlife Conflicts
By George Gichuhi
The County Government of Nakuru is working closely with Kenya Wildlife Services and distinguished Wildlife ecologists to mitigate Human-Wildlife conflicts in areas surrounding the park.
Speaking during a brief awareness workshop in Lake Nakuru, Wildlife Ecologist Dr. Christine Wilkinston, gave a presentation on research finding on how Hyenas and other animals especially carnivores were able to breach the fencing of Lake Nakuru National Park into human settlement areas.
Citing various gaps in terms of constant upgrades on fencing infrastructure and community awareness on Human-Wildlife conflicts, Dr.Christine noted the need for the Park's Caretakers to explore proper fencing and maintenance mechanisms as well as educate the community on procedures to follow for compensation in the case of an attack by wildlife.
According to the research, some of the carnivores in the park-like the spotted hyena, which is considered to be an apex predator, develop mechanisms to breach the fence over time due to their high IQ level hence the need to promote more research in coming up with better containment techniques.
Lake Nakuru National Park Senior Warden Mr. Edward Karanja present in the forum was commended for the newly installed fence alluding that the partnership between the County Government, community, and other key stakeholders will help fast-track the implementation of the proposals brought forth by the research.
The plenary also found the need for consideration into opening up a wildlife corridor to enable wildlife access Soysambu Conservancy and other Surrounding wildlife conservancies to increase their habitats and avoid overloading the carrying capacity of Lake Nakuru National Park adding that the rise in the lake water levels may have limited the area of wildlife occupation hence resulting to increased human-wildlife conflict.