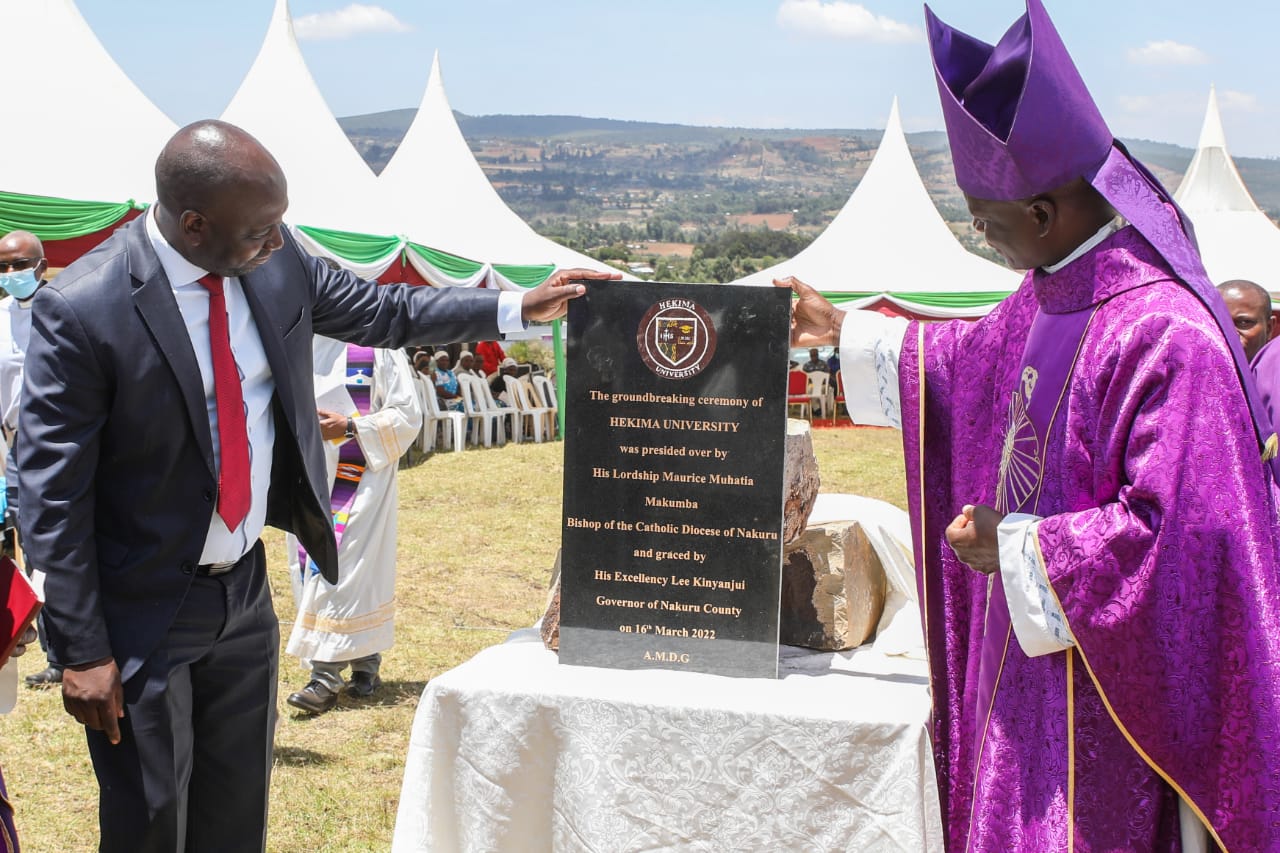 2.7 Billion University project to offer employment to Molo residents.
BY MARY NJERI
Deputy Governor Dr. Eric Korir today led the groundbreaking ceremony of Hekima University in Molo, Nakuru County.
This international university will be built on a 75-acre parcel of land at a cost of Ksh2.7 billion.
According to Fr. Faustine Binamungu, the university is set to offer programs such as Data Science, Business Education, Entrepreneurship, and Engineering. It aims to reach students from all over the country and especially the needy ones.
Fr. Binamungu noted that the construction is set to be in three phases. The first phase will begin in June and end by December 2023 while the other two will be completed by 2024.
Dr. Korir urged the leadership of the school to ensure Molo residents benefit from the project through the creation of employment and business establishments.
"The project is in line with the county's mandate to provide vocational training centers for youth including St. Andrew Turi," he noted.
He further urged the involved contractor to hire youth from the area throughout the construction of the university and reaffirmed the church of the full support of the County Government in the establishment of the university.
Archbishop-elect Maurice Muhatia thanked the county for playing a key role in the establishment of the University which will contribute to the transformation of Molo in peace and cohesion.