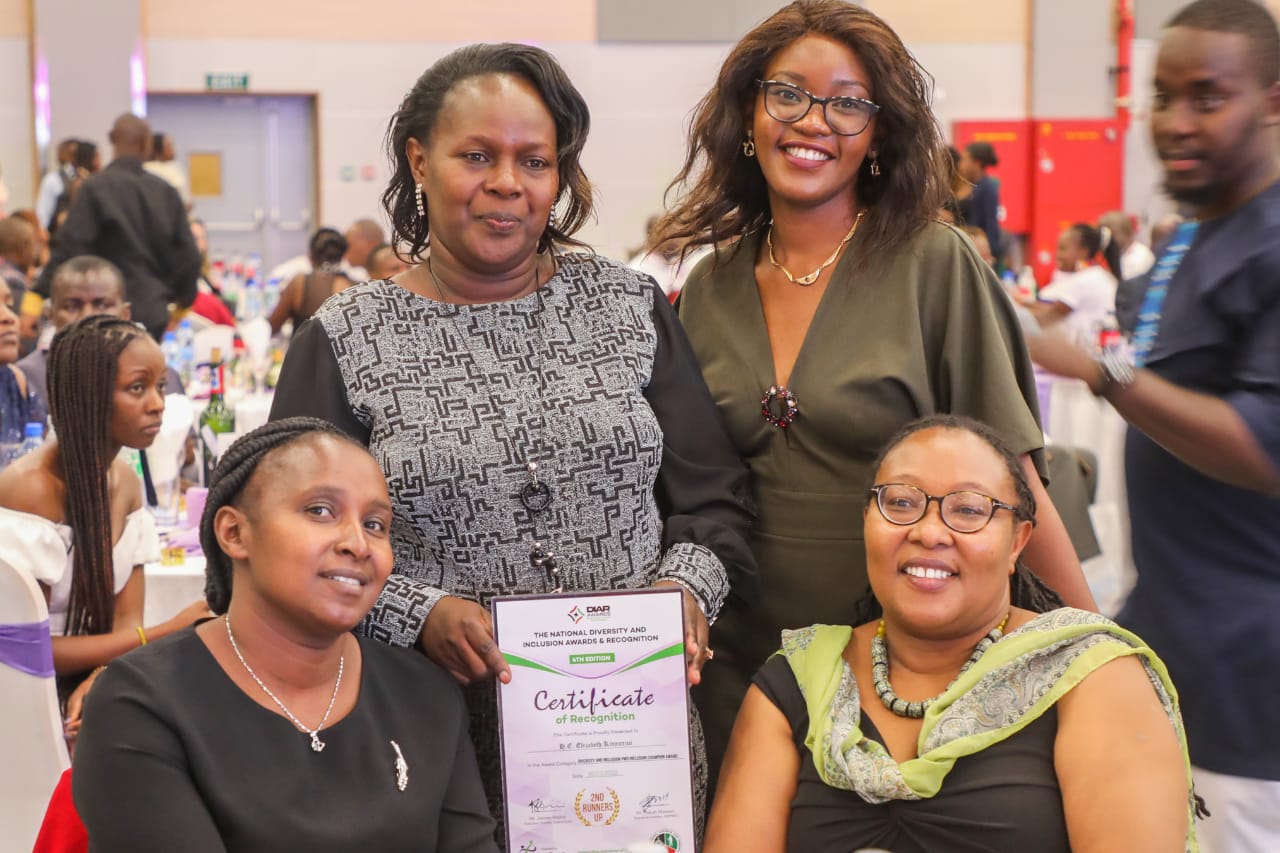 COUNTY IS COMMITTED TO ENSURING DIVERSITY AND INCLUSIVITY FOR PERSONS LIVING WITH DISABILITIES.
BY MERCY KIHUGU
The County Government of Nakuru is committed to championing for inclusivity of vulnerable people in the county including Persons Living with Disabilities (PLWD) across the county.
The administration has put in place sustainable programs and projects to support Persons Living With Disabilities including the establishment of the PWD fund amounting to Ksh. 27.5 Million to support them with economic empowerment equipment and cheques.
Economic empowerment equipment included 3000ltrs Water Tanks, Car Wash Machines, Incubators with Generators, Posho Mill Machines, Sewing Machines, Plastic Chairs, 100 Seater Tents, Welding Machines, Carpentry Tool Kits, Knitting Machines, Knitting Machines for Visually Impaired, Dairy Goats, Sheep among others.
County First Lady H.E Mrs. Elizabeth Kinyanjui said that the administration has supported children with special needs to attend schools that have helped them acquire technical skills to become financially independent in the future.
Further, we have supported children living with disabilities by conducting a screening, assessment, and sensitization of parents on proper care of special needs children in Nakuru County
"As a county, we have also ensured a diverse and inclusive workplace by having employed fifty-eight (58) officers living with disabilities to work in various departments," added H.E the First Lady.
H.E Mrs. Kinyanjui highlighted this as she received a recognition award as a PWD inclusion champion and as the County Government of Nakuru was feted as the second most inclusive County Government during the 4th edition of the Diversity Inclusion and Recognition Awards (DIAR).
The County Government of Nakuru has continued to operationalize and enforce the requirements of key planning parameters to ensure all building developments are PLWD friendly.