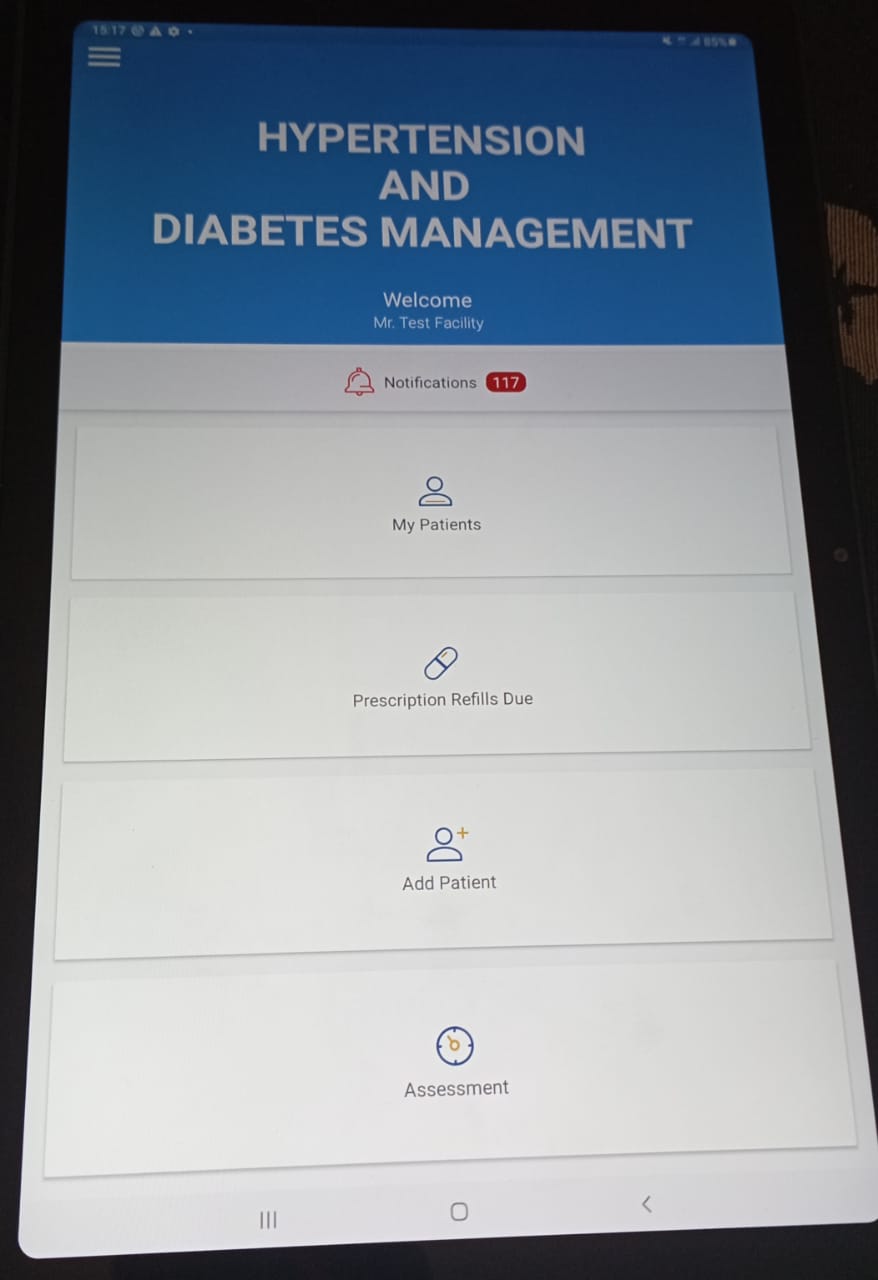 THE COUNTY PARTNERS WITH STAKEHOLDERS TO MANAGE DIABETES & HYPERTENSION
By Harrison Sokoipei
The County Government of Nakuru seeks to make progress toward the UN's Sustainable Development Goal of managing health through technological systems and tools to achieve Universal Health Coverage.
The Department of Health Services is in partnership with the Ministry of Health,Novo Nordisk and Medtronic Labs are known as ICARE which is focused on using innovative digital health solutions known as Empower Health to improve primary health care delivery for non-communicable diseases especially Diabetes and Hypertension through Home-Based support services.
The rapid rise in NCDs is predicted to impede poverty reduction initiatives in low-income areas of the County, particularly by increasing household costs associated with health care and loss of breadwinners.
Diabetes and hypertension are prevalent chronic diseases in society and often go undiagnosed and untreated increasing the overall healthcare burden and contributing significantly to cardiovascular morbidity and mortality.
The prevalence of diabetes in Kenya has more than doubled in the last three decades, accounting for 20 percent of deaths in the country.
According to the World Health Organization (WHO), Kenya has a prevalence rate of 3.1 percent which is an alarming rate.
Empower Health brought together partners and innovative technology to create a unique end-to-end model of care for underserved patients with hypertension and diabetes.
Empower Health provides integrated, facility-level and community-level tools and service offerings to improve disease awareness, support screening and referral activities, reduce the burden of disease, and improve the efficiency of managing hypertension and diabetes for both patients and clinicians.
a total of 35 Sub-county Health Management Teams, Hospital data managers, and other Healthcare providers were trained on The Empower Health model which consisted of a mobile device, an automated blood pressure machine, a glucometer, and a novel proprietary software application combined in a unique platform for efficient screening and longitudinal management of a patient cohort.
Leveraging the model, physicians will provide patients with tailored management plans.
Patients will be able to access regular blood pressure and blood glucose checks at community-partner locations or at home where they will receive real-time feedback on their measurements.
On the mobile application, clinicians will view patient data, provide direct patient feedback on their conditions via SMS, and write electronic prescriptions which will be accessible through participating pharmacies.
The training is geared towards equipping the healthcare providers with skills to ensure the provision of integrated quality health services for all.
Comprehensive health care for diabetes and hypertension remains a perpetual commitment of the County Government.