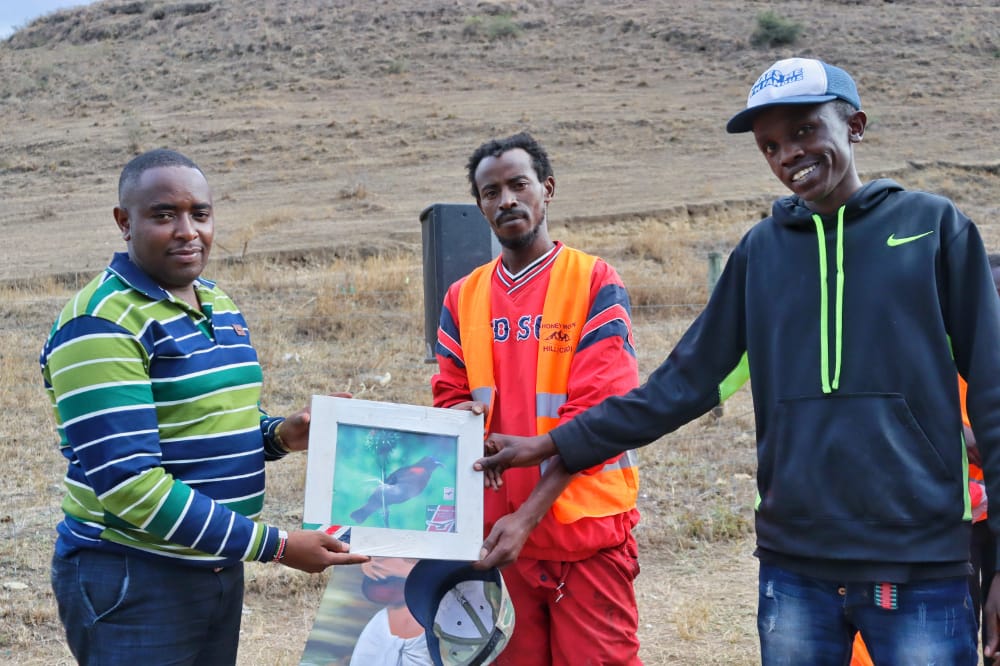 County to develop Creative Art Policy says City Manager Mr. Thabanja
BY NANCY NAHOLI
The City Management of Nakuru has joined the world in commemorating the World's International Day of Art.
World Art Day is commemorated to help reinforce the links between artistic creations and encourage greater awareness of the diversity of creativity and highlight the contribution of arts to sustainable development.
This year's celebration whose theme is "Promotion of Culture and Creative Industries" was aimed at placing culture and creativity as a strategic factor for sustainable development.
Speaking during the event, City Manager Gitau Thabanja pointed out that the administration under the leadership of H.E Governor Lee has continued to create an environment where artistic freedom and expressions are promoted and protected across the county.
Mr. Thabanja mentioned that the Management is in the process of establishing a Unesco Creative counsel that would guide the development of a draft creative art policy.
"This will enable the county to be strategic in upgrading matters of culture and creativity hence create employment opportunities for the young people," He remarked.
The City Board together with the Department of Sports and Culture also took part in a two-day workshop in conjunction with United Nations Education Scientific and Cultural Organization (UNESCO) through the Kenya National Commission for UNESCO(KNATCOM) days prior to the World's Day of Art.
During the workshop, Nakuru was acknowledged as one of the cities that cultivate creativity, innovation, and cultural diversity.
Various presentations and insights from the workshop brought out the need to incorporate stakeholders in the process of formulating and developing strong policies to protect cultural creative industries in the local and international digital markets.
The dialogue also shaped conversations around various interventions of tapping into diverse creativity and achieving greater recognition of the county's culture as well as ways of fostering long-term economic growth in the city.
Among those who attended the workshop was the County Ag. Director Gender and Culture Celina Nkatha, City Board Administrator Joan Mwaura, KNATCOM (UNESCO)Deputy Director Emily Njeru and the Chair Nakuru Creative Economy Working Group, James Mwaviswa,