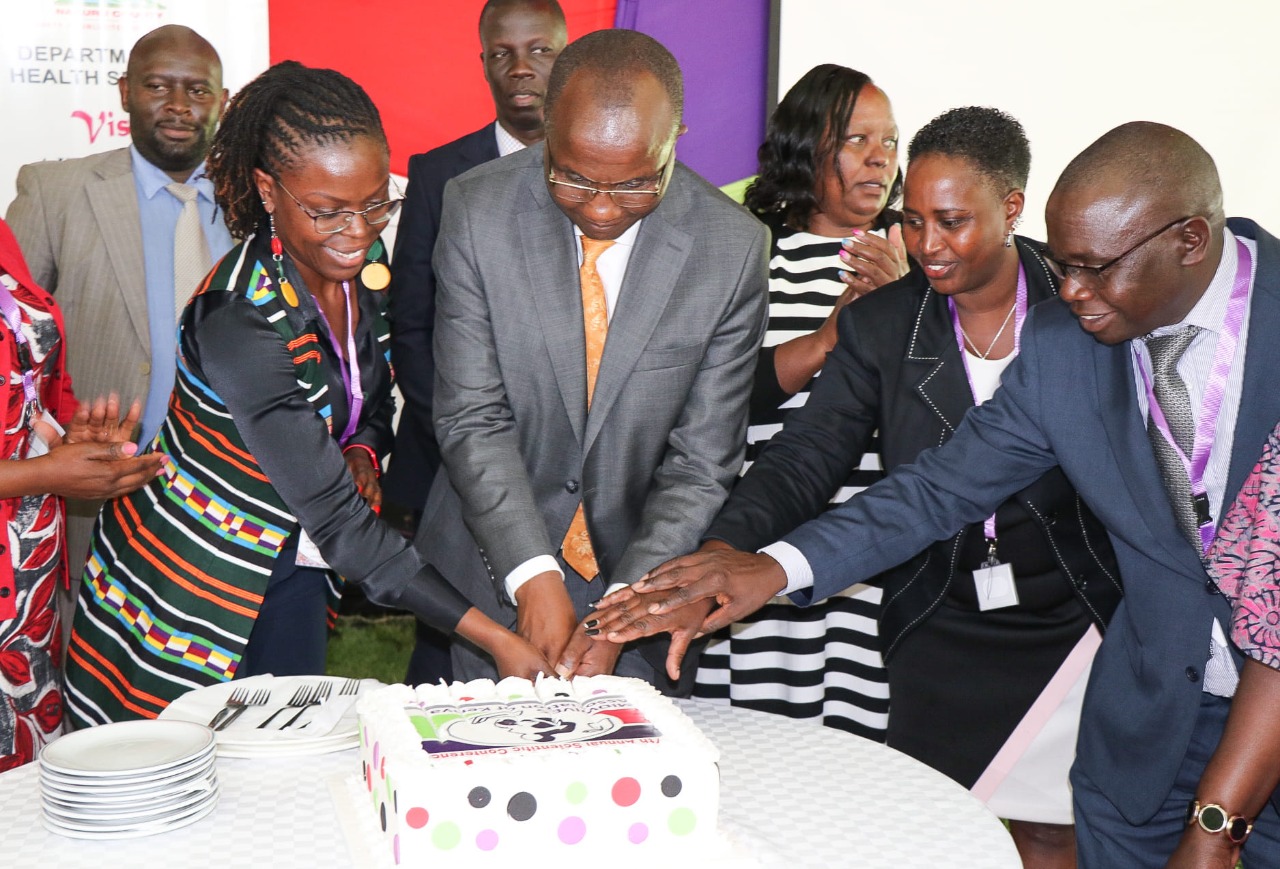 Nakuru Lauded for Use Of ICT To Reduce Maternal Deaths
BY MERCY KIHUGU
Nakuru County has ensured the use of innovation and technology in the reduction of maternal mortality by digitizing the Antenatal care (ANC) booklet.
According to Deputy Governor David Kones, the County is committed to ensuring health facilities in the county are properly equipped and close to the community to help in reducing home childbirths which are associated with a higher risk of maternal deaths.
He was speaking during the opening ceremony of this year's Midwives Association of Kenya Annual scientific conference themed "Midwifery quality care: From evidence to reality".
Mr. Kones He further reiterated the administration's commitment to fulfilling its promise of empowering and improving the welfare of healthcare workers in the county.
The Midwives Association of Kenya Chairperson Teckla Kemboi said that nearly all maternal deaths can be prevented if mothers could deliver at a health facility under the care of a skilled birth attendant for it provides a hygienic environment with the necessary skills and equipment to recognize and manage any emerging complications.
She further noted that there's a need for capacity building in the health facilities to ensure universal access to patient-centered, skilled midwifery care to end maternal and perinatal deaths, especially for those in informal urban settlements and rural areas.
According to the United Nations Population Fund (UNFPA), access to skilled birth attendance in Kenya has improved from 62% to about 70% over the last seven years, which has led to the reduction of maternal deaths attributed to poor quality of care.
The County Government of Nakuru has strengthened its systems through fortified prevention and management response systems which have led to a reduction of maternal and neonatal deaths by over 30% in the county.