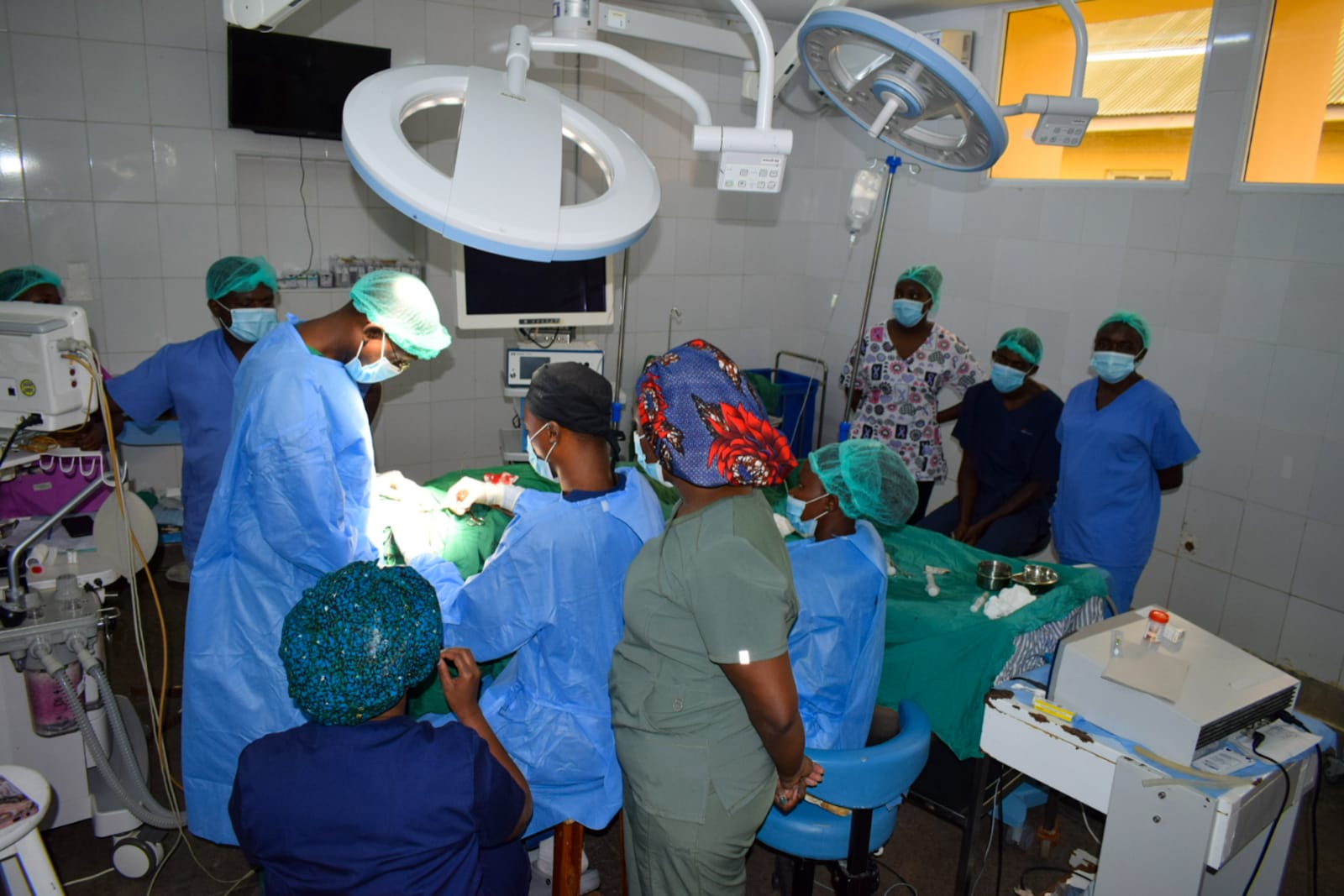 Nakuru Referral Hospital Does First Hearing Reconstruction Surgery
BY RUTH MAGAK
Nakuru County Referral and Teaching Hospital-NCRTH is carrying out a 1-week long Ear Screening and Surgical Camp since Monday 4th October 2022. The program is supported by a corporation between the County Government of Nakuru, the University of Nairobi, and the University of Kentucky.
This is the first time NCRTH has provided a special opportunity for patients who have suffered from ear disease complications that were neglected over the years across the region. The camp has brought together the critical pool of ENT surgeons to service the referral hospital. The need for this surgery has not been met before and has led to patients traveling long distances to the capital and in India to seek ENT services.
Dr. Michael Sitima, an E.N.T surgeon at the NCRTH is leading the otology team that targets to operate on 12 patients with different ear complications alongside other team leaders Prof. Mathew Bush from the University of Kentucky and Prof, Jonah Yugi from the University of Nairobi.
Dr. Sitima noted that this camp has enabled the Hospital to deal with complex ear disorders and has given a good learning experience for ENT specialists to operate on Ear complications that can only be addressed surgically.
He added that the camp was also a tool to spread awareness on manifestations that may alarm an ear disorder like ear discharge, new onset of hearing loss, episodes of extreme dizziness- Vertigo among others. "A delayed intervention is very costly to the patient to get a surgical correction. In Kenya, it costs about Shs 500,000- 1 million depending on the kind of surgical interventions given," Dr. Sitima noted.
The camp has helped solve the backlog brought by the lack of ENT surgeons that initially caused long waiting time in the outpatient department.
Dr. Sitima said that the 12 patients will be discharged a day after the surgery and will review closely from time to team to facilitate full recovery which happens on average within 3-6 months.
Ear disease is a public health concern that can be controlled through early intervention and awareness. The E.N.T specialists have advised members of the public to watch out for ear complications and to seek early intervention from qualified personnel.
According to research done by Hearing Africa, a project from MED-EL, a global leader in hearing implants and hearing loss solutions, nearly 8 million children in Africa have disabling hearing loss, and more than 200,000 children are born with hearing loss every year in Africa, and 2 in 100 children living in Africa have a serious hearing loss.