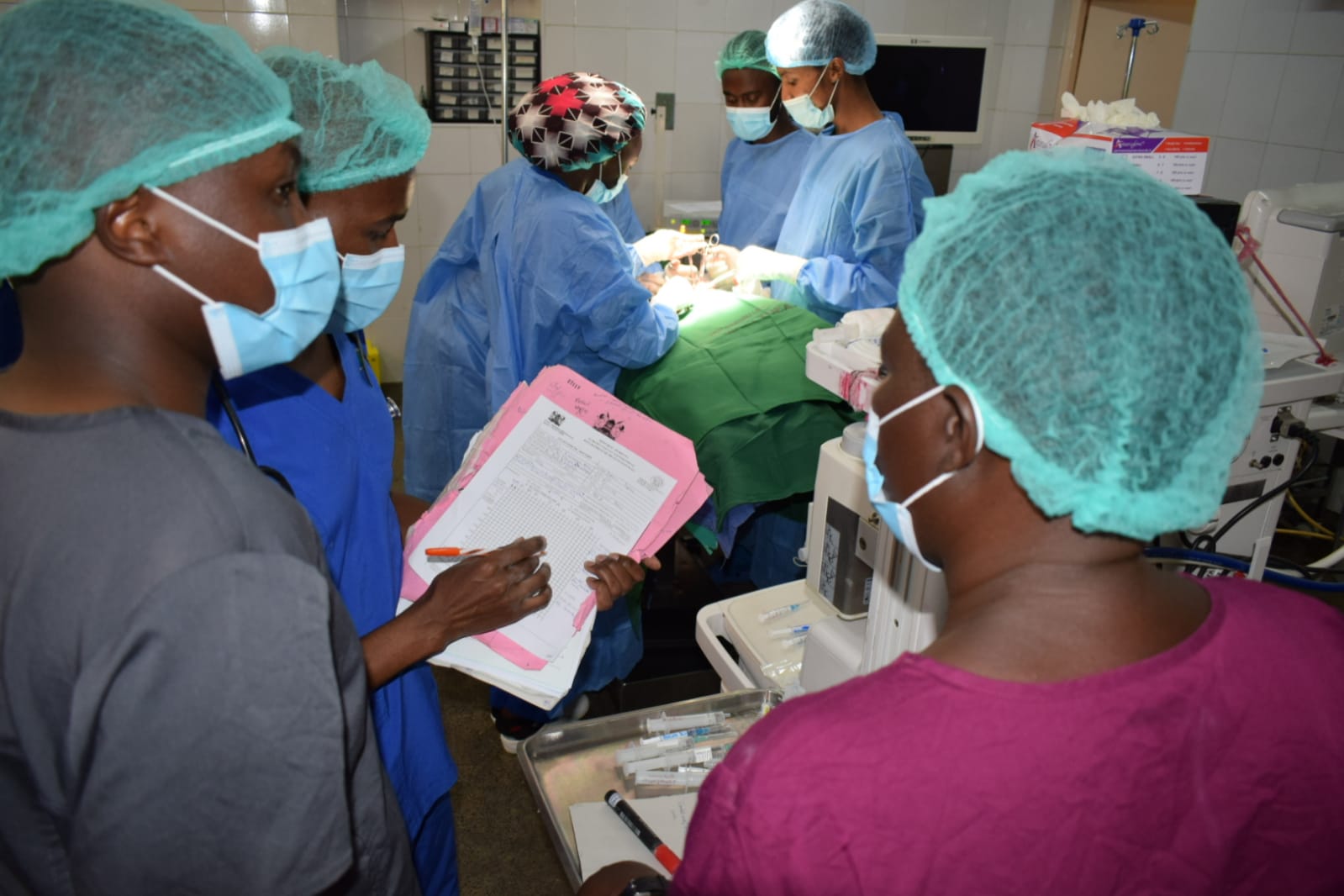 Nakuru holds first ever Pediatric Surgical camp
By Ruth Magak
Nakuru County Referral and Teaching Hospital is holding it's first paediatric surgical camp, a uqique global model of surgical partnership that deals with the volume of patients needing surgery and provides opportunities for learning, capacity building by experts.
This camp is supported through a partnership between the Kenya Association of Paediatrics Surgeons and the County Government of Nakuru bringing together paediatric surgeons from Kenyatta National Hospital, Kenyatta University Teaching and Refferal Hospital, University of Nairobi, Moi Teaching and Refferal Hospital, Coast General Hospital and students from across africa including Ghana, Ethiopia.
The Chairperson of the Kenya Association of Paediatric Surgeons, Dr. Joel Lessan said the country has a huge gap in this skill set with only 25 qualified Paediatric surgeons in the country. NCRTH has two of the newly Qualified Paediatric Surgeons who will jow be able to handle the patients across the Rift valley region.
The NCRTH head Paediatric Surgeon, Dr. Faith Bob said that the Hospital has booked alot of patients and targets to operate on averagely 35 patients per day during this 4 day camp at the facility. The patients being operated on are children between 0 to 15 years of age.
The team of 25 Doctors who are at the facility will handle a range of operations from hernia repair to more complex surgeries throughout the week. Dr.Bob noted that most children being operated on have presented with undescended testes among other kind of defects including hernias and Hypospadias.
The NCRTH has 4 thetre beds running concurrently to handle the elective surgeries during this camp. Another team of experts is also conducting Paediatric Surgeries at the Nakuru Specialist Hospital.
This Paediatric Camp will help clear the backlog of patients that have always been experienced in the higher level facilities in Nairobi and other refferal facilities that have very long waiting lists.
The NCRTH Medical Superintendent, Dr Aisha Maina said the Hospital organized this camp with an aim to improve the quality of service, education, and collaboration to improve pediatric surgery access and expertise within the County and beyond.