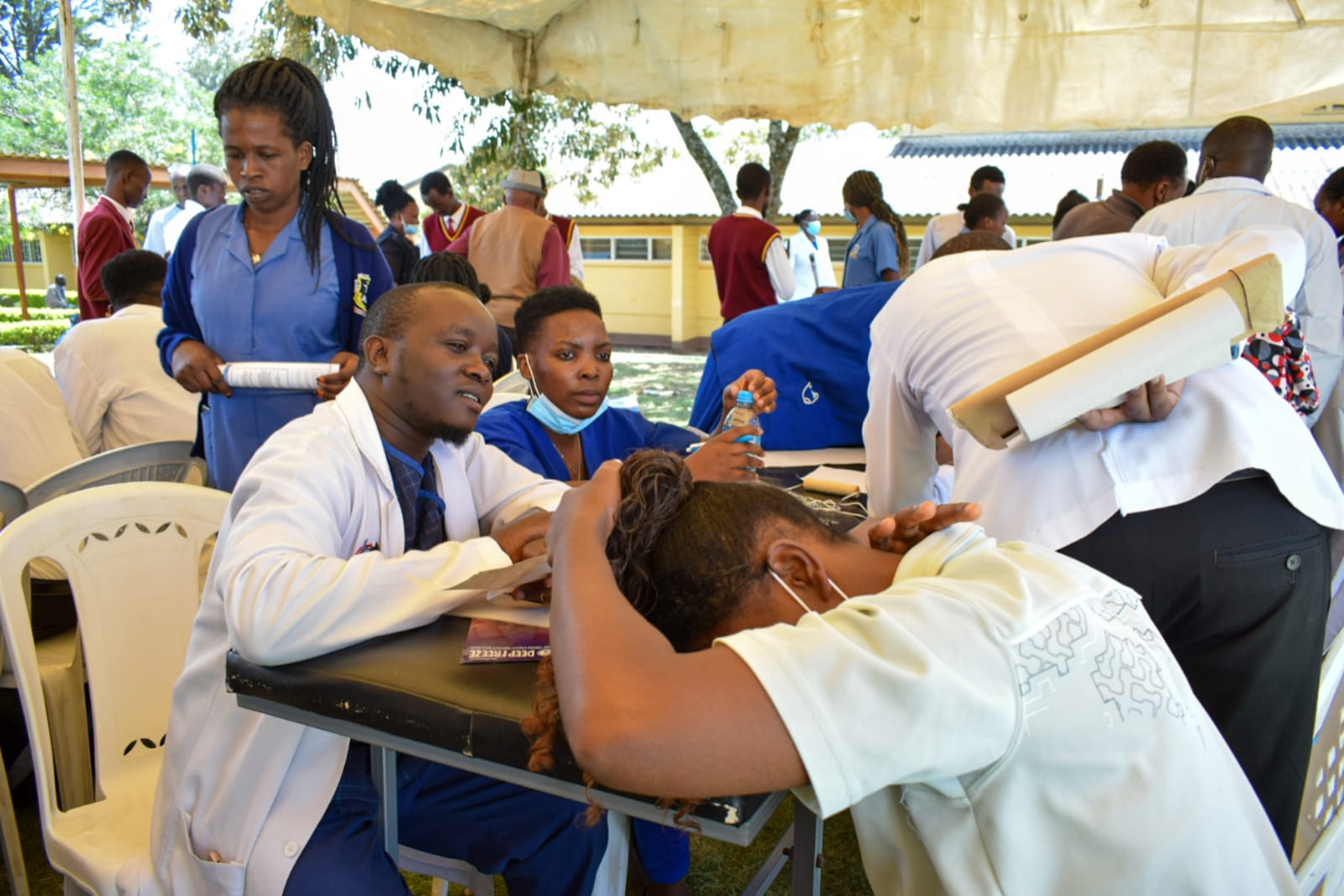 Nakuru PGH marks World Physiotherapy Day
Written by Ruth Magak
Nakuru County Referral and Teaching Hospital-NCRTH join the world in celebrating World Physiotherapy Day. The day is usually marked on 8 September every year. Nakuru marks this day for the first time in history weeks later, a delay occasioned by the election process.
County Physiotherapist, Mr Jonah Muasia said that this day marks the unity and solidarity of the global physiotherapy community and all that contribute to the sector. The commemoration provides an opportunity to recognize the work that physiotherapists do for their patients and the community.
This year's theme is "Prevention and Management of Osteoarthritis" with a focus on educating the community on the prevention of this condition and screening and management of those who are already presenting with the state.
"These services are available in all major Health facilities across the County: Olenguruone, Molo, PGH Annexe, Langa Langa, Bondeni, Bahati, Gilgil, and Naivasha." He noted that the County is looking forward to establishing more centres in Njoro, Soin, Elburgon, and all level 4 facilities.
NCRTH manages an average of 60 Physiotherapy patients in the Outpatient Department per day and has a number of Physiotherapists to manage patients in the wards. The facility also has a functional Gym that facilitates the management of Physiotherapy patients.
Ibrahim Isaac, a resident of Nakuru who has recovered from Osteoarthritis appreciated the efforts made by the county to ensure such services are made available in the public facilities.
"…niliingia hapa kama siwezi tembea… saa hizi naweza tembea kwa miguu yangu na nifanye biashara zangu…," he said as he also appreciated the close monitoring and empathy he got from the Physiotherapists at the Hospital.
This World Physiotherapy Day has supported partner organizations' efforts like 'Deep Heat' to promote the profession and advance their expertise.