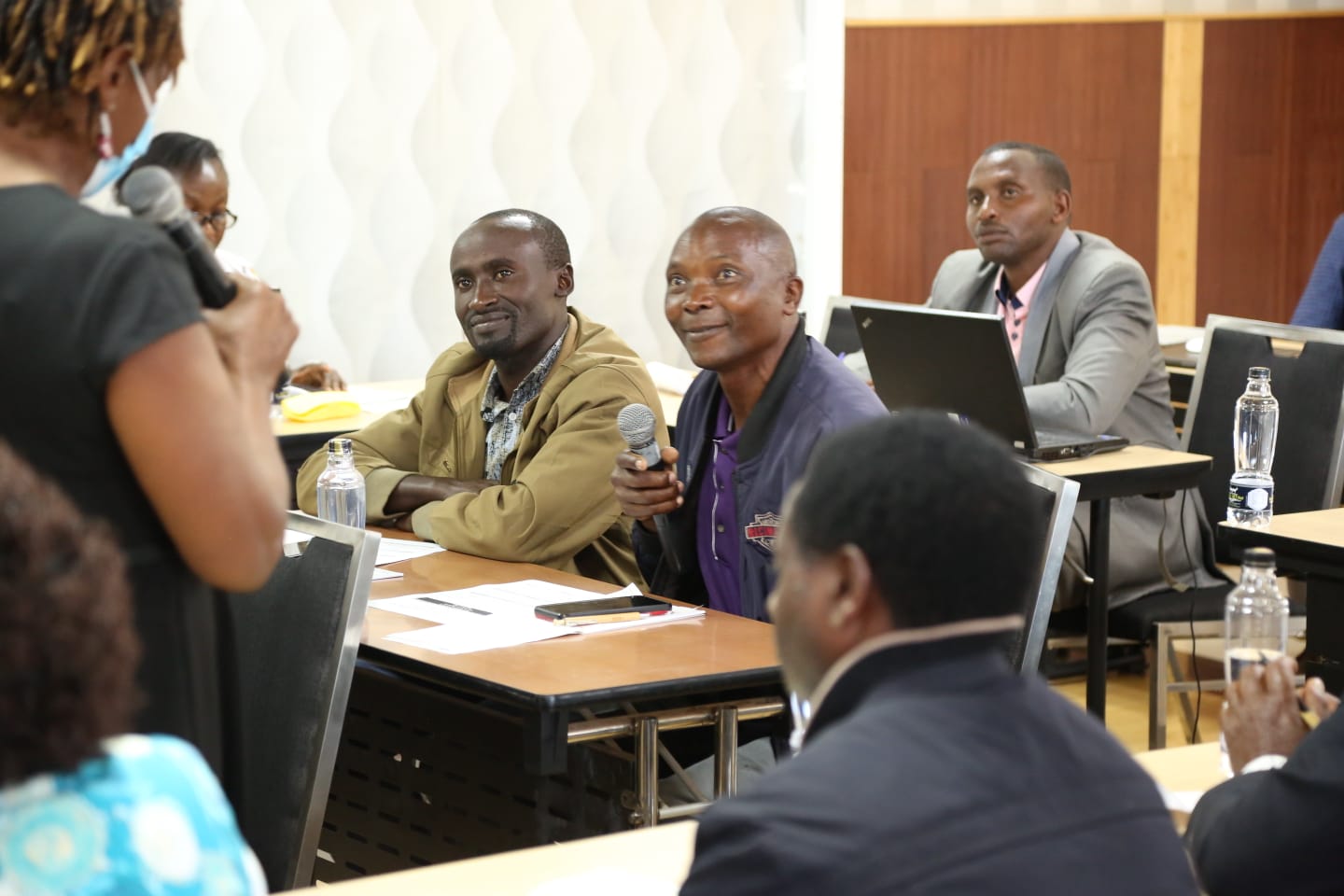 FARMERS ENCOURAGED TO ADOPT BEST PEST MANAGEMENT APPROACHES FOR FOOD SAFETY
Written by MERCY KIHUGU
In a bid to maximize yields, small-scale farmers in the county and the country at large tend to use harmful pesticides to avoid crop loss and mitigate the damaging effects of pests and diseases.
Farmers often lack the knowledge of best pest management practices when combating emerging plant health threats and have limited awareness of the implications of the toxic chemicals used on human and livestock health and the environment.
To this end, the County Government of Nakuru in collaboration with the Centre for Agriculture and Bioscience International (CABI) is conducting a three days multi- stakeholder strategy workshop aimed at developing a campaign plan to influence social and behaviour change (SBC) towards pesticide risk reduction.
The workshop will present key findings from a desk review on the subject, showcase prioritized behaviours, the proposed SBC strategy outline, and introduce SBC models and processes that will inform the campaign strategy.
The Deputy Governor Hon. David Kones encouraged farmers to adopt alternative pest management approaches, practices and technologies to help address the issue of food safety.
He further added that the administration led by H.E Governor Susan Kihika is committed support the stakeholders during the implementation of the strategy to ensure the reduction of the use of harmful pesticides in the county.
The workshop has brought together various stakeholders in the agricultural value chain including farmers, agro-dealers, extension officers, AAK, Pest Control Products Board, and consumer representatives among others.