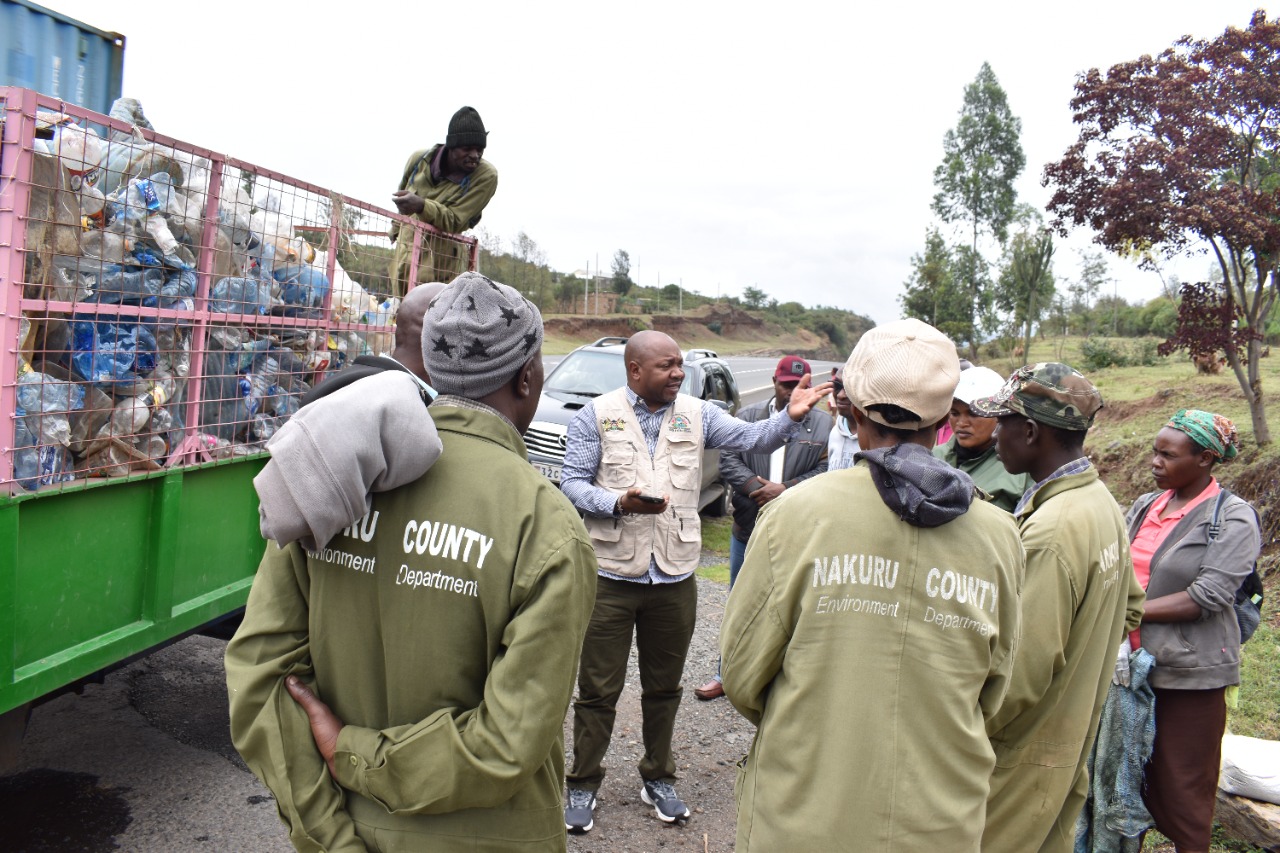 County on clean-up exercise along Nakuru Nairobi highway following massive littering
Written by Elmad Ogara
The Department of Environment, Energy, Natural Resources and Climate Change conducted an emergency clean-up exercise along the Nakuru Nairobi highway. This follows the mass littering that unknown culprits did on Wednesday night. The stretch between St Mary's hospital and Gilgil town was most affected by the littering.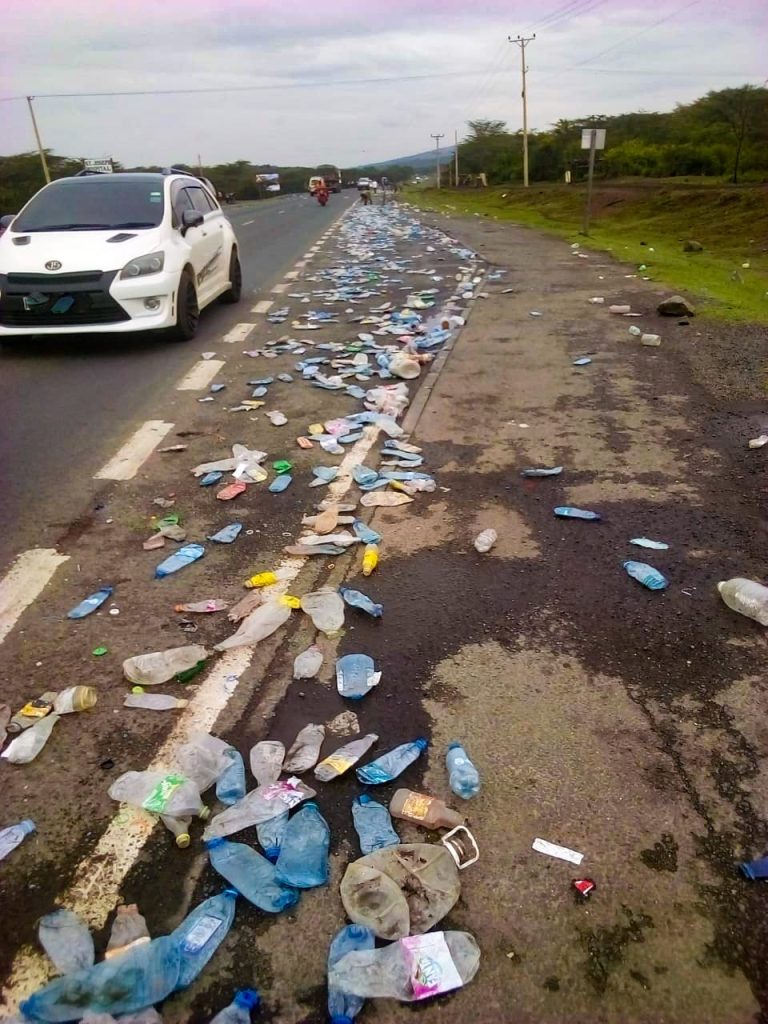 Speaking the during the clean-up exercise, the Chief Officer for the department Mr Kiogora Muriithi condemned the act with a plea to the public to come out with any information on who the perpetrators may be as it appeared to be a deliberate act of malice.
"We are grateful to our officers for the rapid response in restoring the cleanliness of our road reserve. We have not been able to get any lead to the culprit of this menace yet but investigations are underway. Once caught, they will face the full force of law," added C.O Kiogora.
Also present was the Sub-County environment officer Mr Fredrick Osewe who reiterated the chief officer, urging the roadside traders and surrounding community to be more vigilant on highway littering.
The County Government's Environment Enforcement Unit will be conducting impromptu highway inspections and those caught littering will be compelled to forfeit their journeys and attend courts where they will be charged in line with the provisions of the Nakuru County waste management act 2021 and other relevant laws.