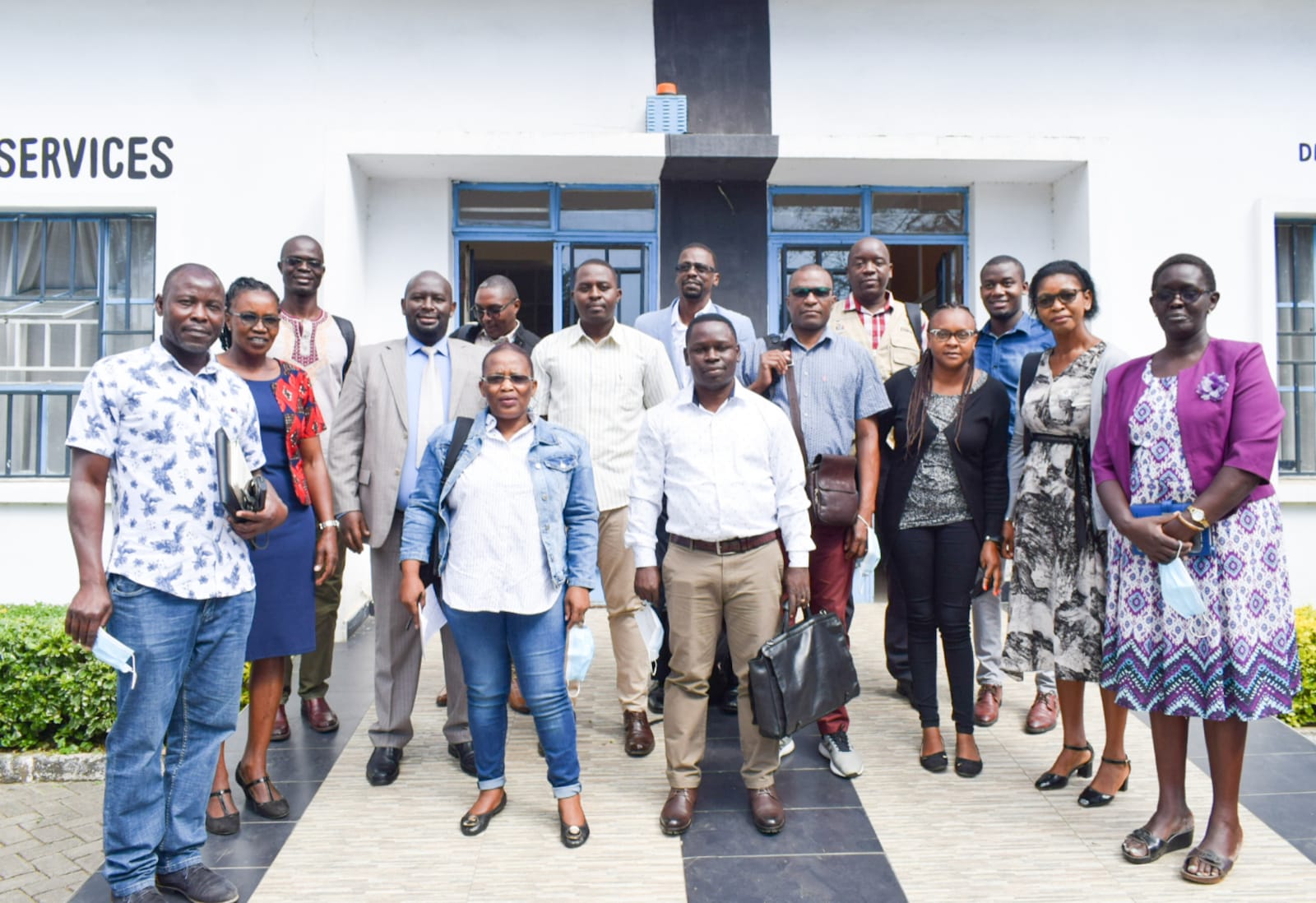 Nakuru hosts East and Central Africa Disease Surveillance Experts for Exchange Program
Written by Ruth Magak
Nakuru County is hosting a delegation of Health Experts in Event-Based Surveillance from East and Central Africa and officials from the National Ministry of Health- Division of Disease Surveillance, Washington State University- CDC, and Hexar Health.
The delegation has representatives from the Malawi Public Health Institute, Mozambique, Lesotho Disease Control Department, Rwanda Biomedical Centre, Zambia National Public Health Institute and the Tanzania Ministry of Health who have come for an exchange program to learn about the County's best practices in Disease Surveillance and response.
The County Government rolled out Event-Based Surveillance – EBS in 2019 following a successful pilot of Community Event-based Surveillance in Molo and Nakuru North Sub-Counties.
EBS has since reduced the time between identifying credible Community events and when action is taken to improve access to real-time data to aid decision-making.
EBS has a working reporting platform dubbed 'M-dharura' used by Community Health Volunteers (CHVs), Animal Health Assistants (AHAs), Community Disease Reporters (CDRs) and Disease Surveillance Officers in the County to aid them during the Community Event-Based Surveillance (CEBS).
M-dharura (dharura meaning emergency) is an SMS tool with an auto-response that facilitates signal reporting of any events occurring at the community level.
Signals being reported include events such as two or more people presenting similar symptoms or increased incidents of sickness and or death of animals.
According to Dr Philip Ngere from the Division of Disease Surveillance at the Ministry of Health, the team has chosen Nakuru because the County is a 'train blazer' in implementing the EBS.
The acting Chief Officer for Public Health, Dr Daniel Wainaina noted that Community Event-Based Surveillance (CEBS) and the operational Public Health Emergency Operation Centre-PHEOC have helped the County to detect events early enough for proper intervention before outbreaks.
"CEBS has greatly informed critical decisions made by the County through early warning and response," he noted. He said that the team would have a great learning experience within the County on disease surveillance and response.
Also present during the Courtesy visit was Dr Philip Ngere from the Division of Disease Surveillance – MoH, the County Director of Public Health, Ms Elizabeth Kiptoo and the County Community Health Focal Person, Ms Ritah Ochola who will lead the team across the County.