NAKURU STANBIC BANK MARATHON SUNDAY 27th NOVEMBER 2022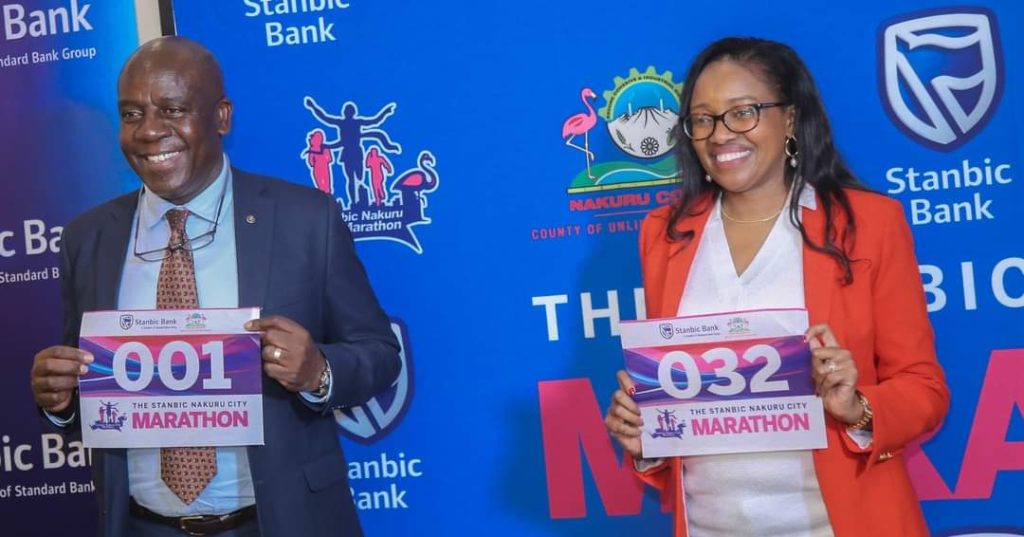 Hello guys, The Nakuru Stanbic Marathon is on this Sunday 27th November 2022.
The race consists of three categories;
i. 21KM race
ii. 10 KM race
iii. 5 KM Family fun race
The race will be flagged as follows;
1, (21 KM) will be flagged off at exactly 8:00 AM
2′ The second race (10 KM) will be flagged off at 10:00 AM
3,The family fun race (5 KM) will start at 10:15 AM
Kindly note
1,Registration in any category is Kshs. 1,000 per person.
2,All registered participants will be provided with a t-shirt and a race number.
3, The winner in the 21KM race will get Kshs. 500,000
4, The winner in the 10KM race will be awarded Kshs.100,000
Registration is online on the Stanbic Nakuru City Marathon website.
Physical registration will be ongoing at the Rift Valley Sports Club on Saturday.
Other physical registration points will be announced in due course
Online registration link
👇🏽👇🏽👇🏽