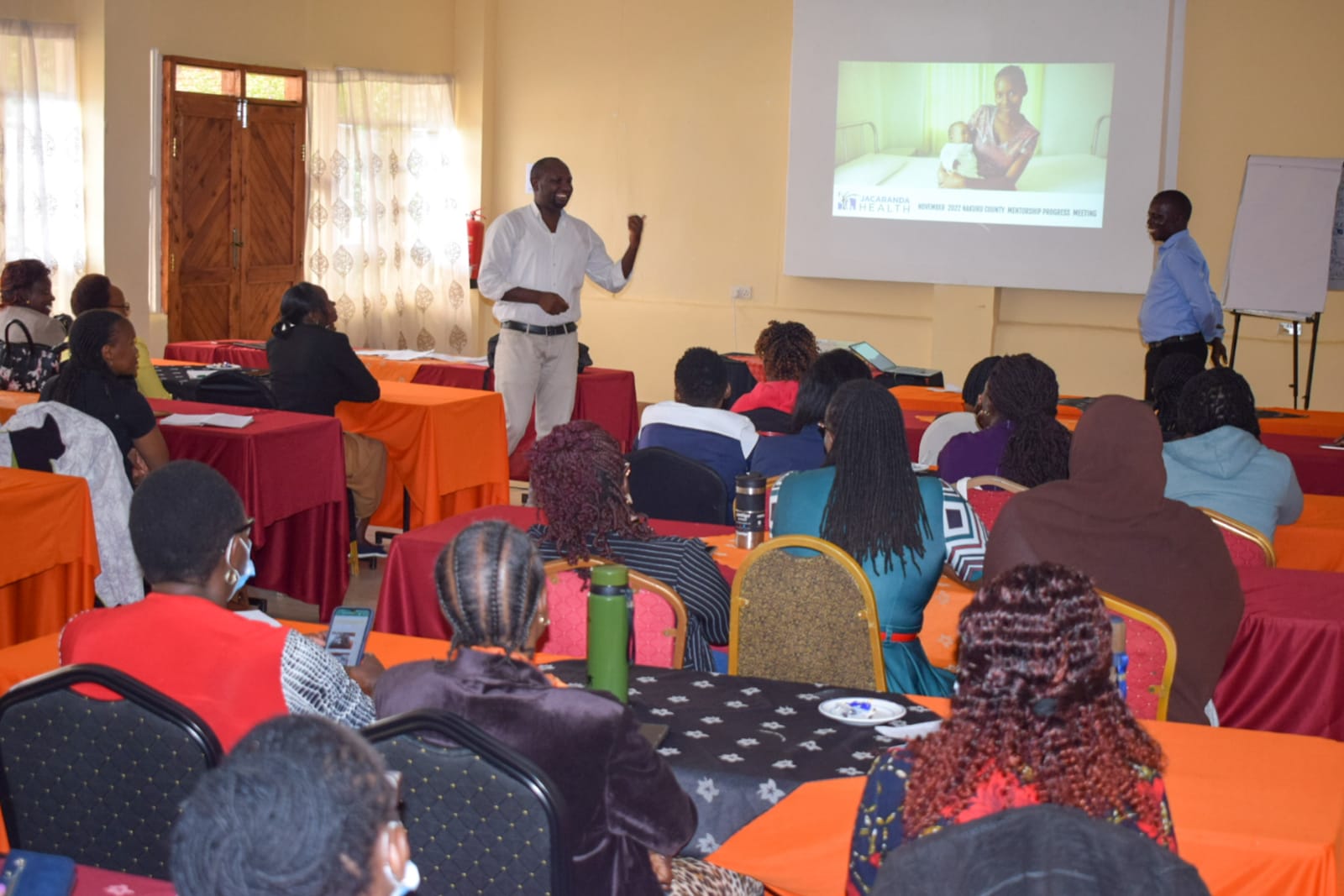 Nakuru County partners with Jacaranda Health to promote childbirth safety
Written by Ruth Magak
In the determination to improve the quality of Reproductive Health, Nakuru County has partnered with Jacaranda Health to promote childbirth safety and dignity to all women and their families.
The County's Department of Health has deployed scalable solutions in public hospitals that improve the quality of care and maternal and newborn health outcomes through this partnership.
The program has been supporting the improvement of quality of care through refresher training and skill development, and mentorship of midwifery in 26 facilities.
It also has a digital tool rolled out across the county dubbed 'SMS PROMTS' that is used to empower women with information on pregnancy, and childbirth and remind them to seek maternal care at the right time and place. It covers various aspects like baby danger signs, Antenatal appointment reminders, Hospital delivery, Baby movements, Birth Preparation, Baby care, exclusive breastfeeding, Immunization, and early child development.
The mentors have also enrolled on the digital platform that enables healthcare workers to interact with expectant mothers and young mothers on childbirth safety and care for their newborn babies to the age of 1 year.
Speaking during a joint review meeting today, Jessica Mung'ao, a Reproductive Health Champion, also the Coordinator for Sexual Gender Based Violence at the Department, urged the team to focus more on preventing maternal deaths caused by delays in seeking care or referrals. "We need to empower our mothers to know why it is important to seek antenatal care as an early intervention in preventing maternal death," she reiterated.
According to Robert Ouko, the Regional Programs Co-ordinator at Jacaranda Health, the program addresses maternal and neonatal health gaps with a package of proven, low-cost interventions for quality health outcomes.
Jacaranda Health is a Non-profit Organisation partnering with Government hospitals to provide innovative solutions to improve maternal outcomes.