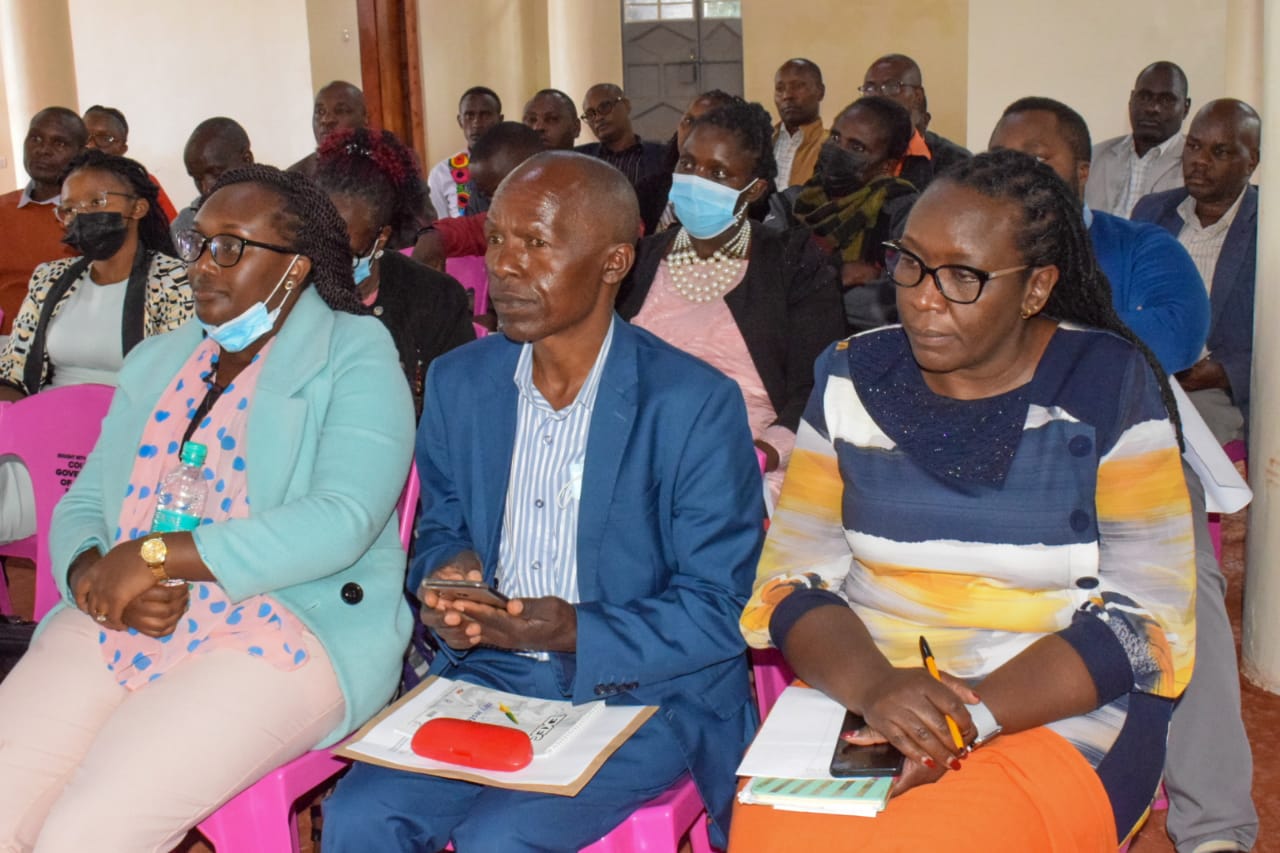 County to Strengthen Community Outreach Strategies to fight Gender-Based Violence
Written by Mercy Kihugu
The County Government of Nakuru is committed to ensuring a multi-sectoral approach in the fight against Sexual and Gender-Based Violence (SGBV) across the county.
Today the directorate of gender held a capacity-building forum for duty bearers in Bahati Sub-county to educate them on the correct referral pathways for Sexual and Gender-Based Violence victims and discuss their role in the fight against Sexual and Gender-Based Violence.
During the meeting, it was highlighted that there is a need for all stakeholders to work closely to have consolidated efforts in the prevention and fight against SGBV in the sub-county.
The forum was held ahead of the end of the 16 days of activism against gender-based violence celebrations which will be held in Bahati Sub-county on 9th December 2022.
County Director in charge of Gender Selina Nkatha reiterated that the county would continue strengthening community outreach strategies to ensure the fight against SGBV is more localized.
She further added that the administration has continued to provide favourable conditions for private-public partnerships in promoting programs geared towards fighting Gender-Based Violence.