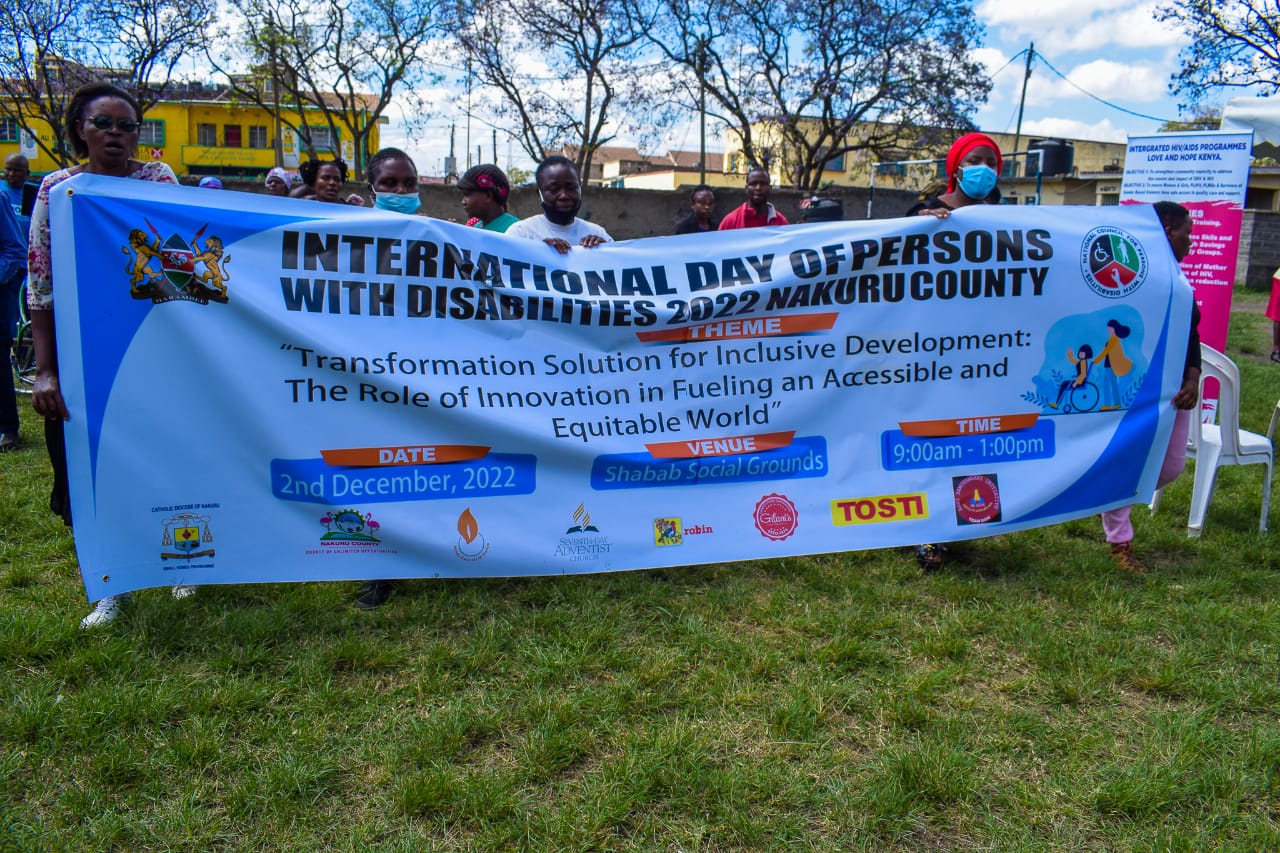 Nakuru committed to an inclusive rights-based County for PWDs – Deputy Governor Kones
Written by Mercy Kihugu
Approximately more than one billion people, or 15 per cent of the world's population, live with some form of disability. 80 per cent of these live in developing countries, according to United Nations.
Today, Nakuru County joined in this year's International Day of Persons with Disabilities celebrations in Shabab Ward, Nakuru Town West Sub-county themed, "Transformative solutions for inclusive development: the role of innovation in fuelling an accessible and equitable world".
UN Day for Persons Living With Disabilities aims to promote the rights and well-being of persons with disabilities in all spheres of society and development and to increase awareness of the situation of persons with disabilities in every aspect of political, social, economic and cultural life.
Nakuru County Deputy Governor Hon. David Kones highlighted that the administration is committed towards an inclusive, barrier-free and rights-based county for persons with disabilities.
Hon. Kones added a total of 618 beneficiaries across the county have benefitted from the PWD Fund. 284 beneficiaries have received cheques, 222 have received work tools and 112 beneficiaries have benefitted from assistive and mobility devices.
"The county has further issued 267 business permit waivers for PLWDs across the county and we will ensure that buildings constructed are disability friendly," added the Deputy Governor.
Officials from Rani Ramchandani Initiative supported the PLWDs with assistive and mobility devices and hearing aids to help them perform activities of daily living independently.