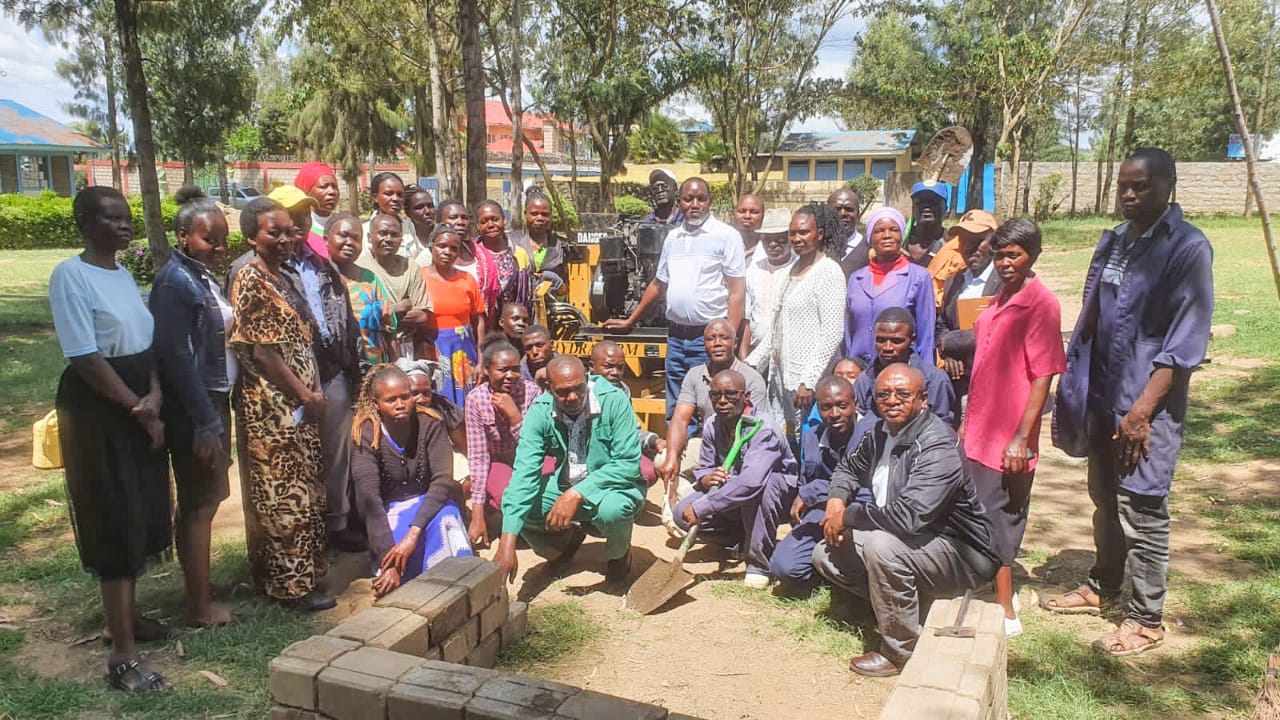 County empowering communities achieve affordable housing through alternative building technologies
Written by Mercy Kihugu
The County Government of Nakuru under the leadership of H.E Governor Susan Kihika has established eleven Alternative Building Materials Technology Demonstration Centres in Nakuru County. The 11 are located in each sub-county within selected Vocational Training Centres where housing stakeholders are trained and sensitized on affordable housing using various building technologies.
Speaking at Mirera Vocational Training Centre in Naivasha Sub-county during a training and sensitization session for Flamingo Flowers workers, the CECM in charge of Land, Physical Planning, Housing and Urban Development Hon. John Kihagi noted that members of the community organized in groups such as housing cooperatives will be able to gain skills that will enable them to build affordable decent houses.
Additionally, they will use the same skills to earn an income by selling the products made including interlocking stabilized soil blocks among others.
"Her Excellency Governor Susan Kihika will continue supporting communities both in the urban and rural areas to access affordable housing in line with her manifesto. She will also equip the centres with more hydraform machines to be used during the training," he added.
Speaking on behalf of the Flamingo Flowers Group, the team leader Mr Tom Ongoro thanked the administration for facilitating the training noting that it was an eye-opener for the members.
The ABMT training sessions will continue to be carried out across the eleven sub-counties.
Other centres where ABMT training has been done include Lare, Subukia, Mbegi, Molo, Kagoto, Vision 4 Youth Housing Cooperative Society Ltd in Kaptembwa Ward and Comboni Polytechnic demonstration centres.
The CECM was joined by community leaders from Karagita settlement, Mirera VTC Deputy Principal and the Director for Housing Bernard Maruhi.