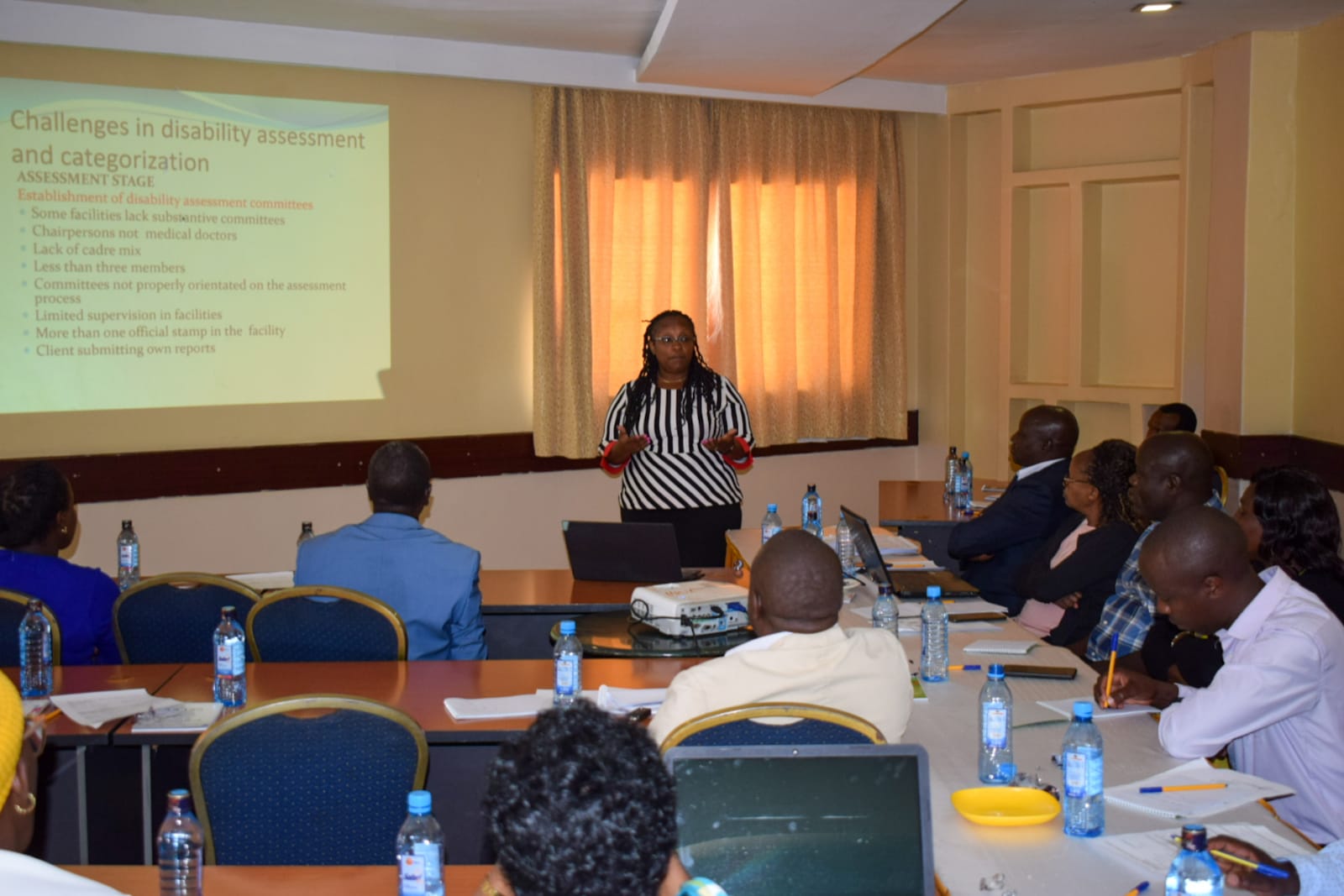 County trains personnel on new disability determination guidelines
Written by Ruth Magak
The County's Department of Health Services has conducted a two-day training for medical personnel carrying out disability medical assessment for Persons Living with Disabilities – PWDs.
The Ministry of Health developed new guidelines to help determine the existence of a disability, and organize the information into the International Classification of Functioning (ICF) model. The guidelines will help medical personnel establish a common language describing disability, and its components of functioning as they integrate the ICF models into clinical practices.
This is in line with the Legal Framework for Persons With Disabilities Act of 2003 which mandated the registration of PWDs. All Government facilities (Level 4,5) within the County are currently undertaking the disability assessment.
The new guidelines will also mitigate the glaring disparities in documentation, reduce the turnaround time for registration, verification, and recommendation process, and close loopholes for compromise or abuse due to staffing inadequacies to support the process.
County Director for Administration and Planning, Dr Joy Mugambi said the Department of Health is supporting all gazetted facilities to constitute substantive, functional Hospital Disability Assessment committees headed by Medical Officers and a cadre mix in the composition of those committees.
Dr Mugambi noted that the standardization of the new guidelines creates uniform assessment criteria that will yield accurate information based on international standards with an overall goal to actualize best practices when determining the existence of disability in a person.
The trained team will cascade the training to all Healthcare workers across the County on the disability domains as per the ICF model like physical, visual, hearing, speech and language, mental, intellectual disorders autism spectrum disorders and progressive chronic conditions.