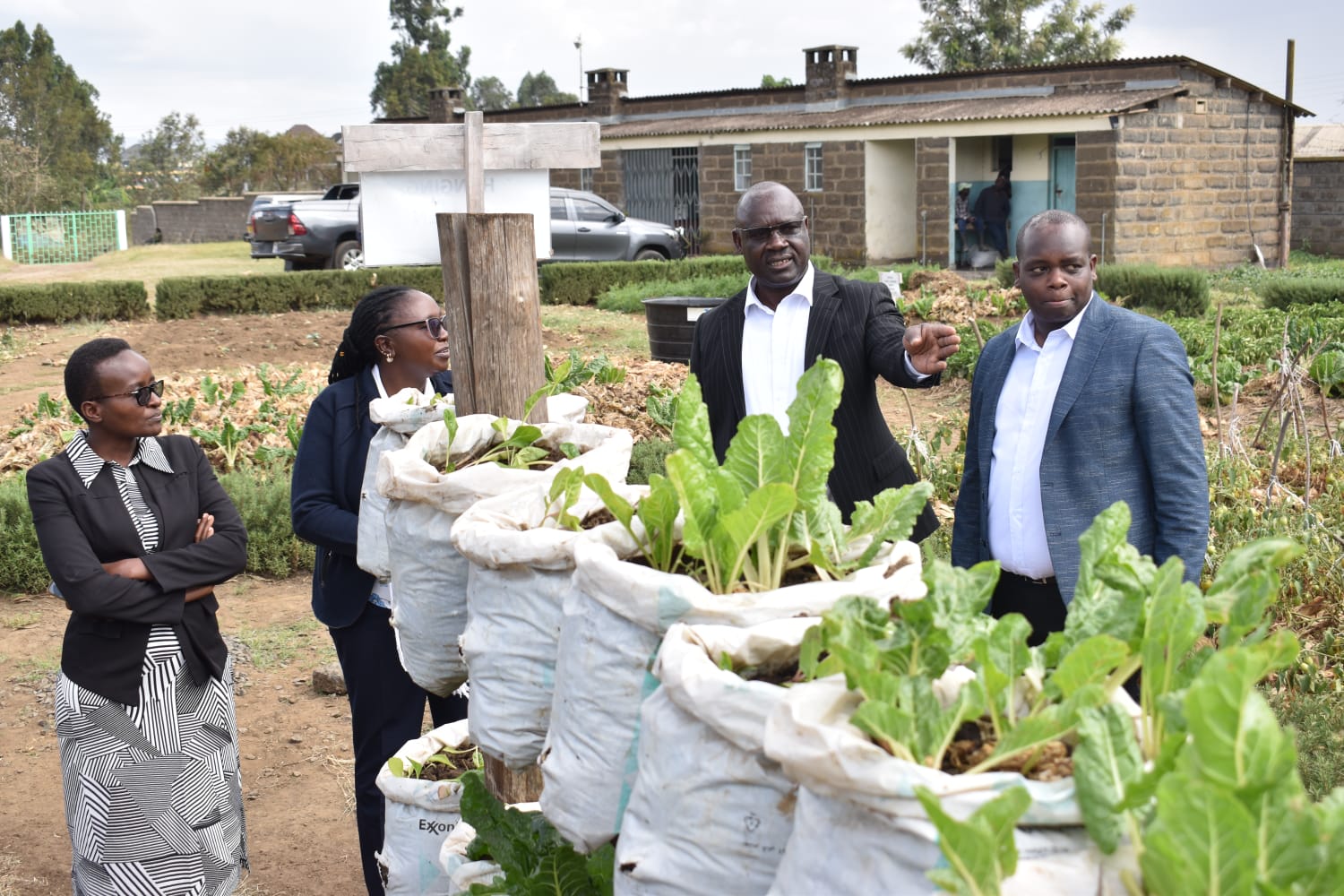 New Agriculture CECM tours Soilo ATC
The CECM in the department of Agriculture, Livestock, Fisheries and Cooperatives Mr Leonard Bor visited the Agricultural Training College (ATC) in Soilo, this afternoon to familiarize himself with the institution which is supported by both County and National Governments alongside other stakeholders.
Accompanied by the Chief Officer for the Department Mr Joel Kibet Maina, the recently appointed CECM was taken round the institution which endowed multiple facilities as well as several projects that offer adept demonstration to farmers while yielding healthy organic food
Speaking during the visit, the CECM lauded the Principal and staff for the proper management and for providing a detailed brief on how the institution operates.
The facilities and projects toured included aquaculture unit, horticulture (for seed multiplication for distribution) , hospitality(for accomodation), conference halls(for training), dairy unit and biogas energy production unit all hosted within the vicinity.
Upon completion of the tour the CECM noted the various challenges faced as well as improvements that ought to be made to ensure that the institution serves it's intended purpose.
Also Present was ATC Principal Ms. Shelmith mucoki alongside other officials and agricultural experts.