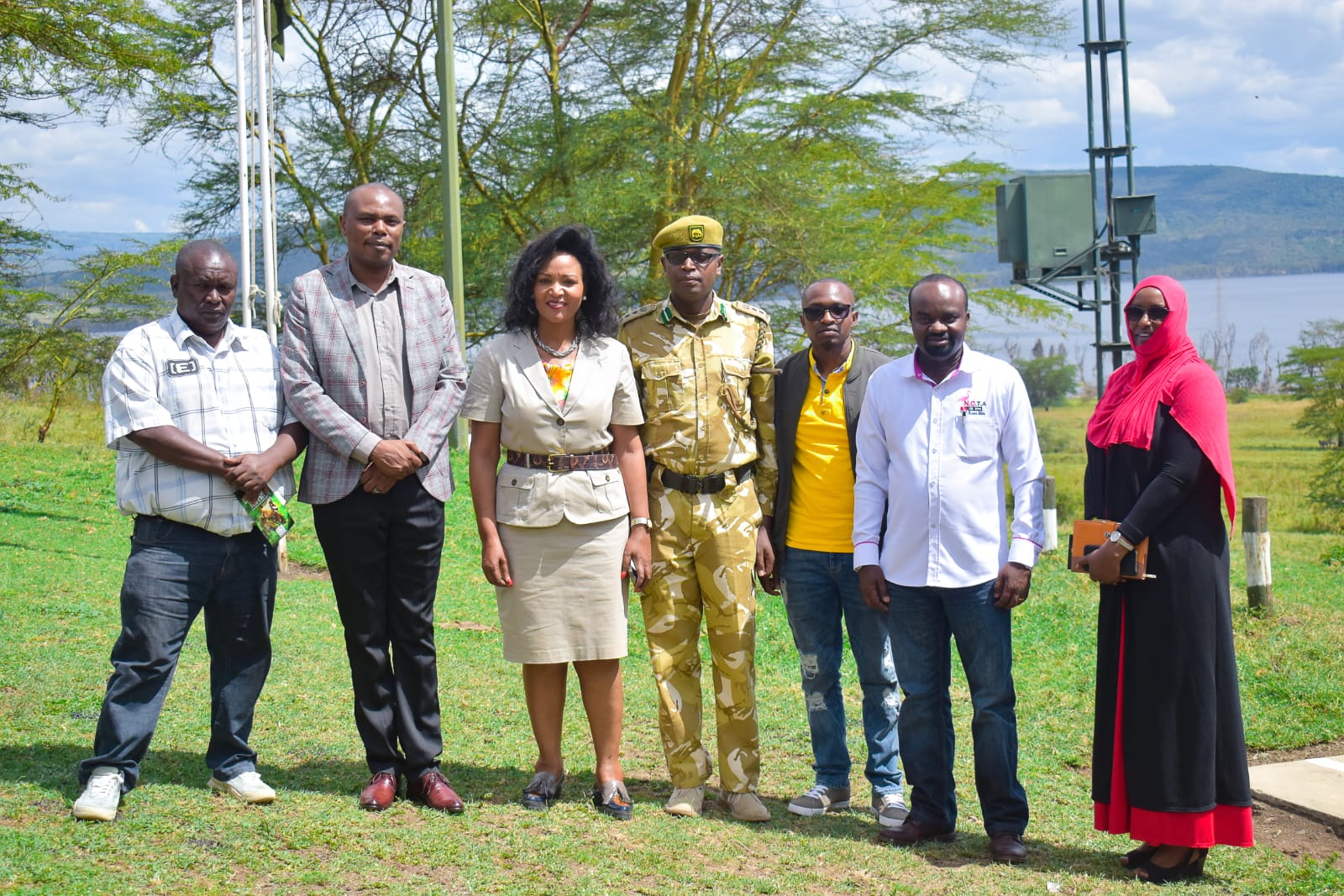 Nakuru City holds one year anniversary
By Nancy Naholi

The City management of Nakuru today joined other stakeholders in celebrating the city's first anniversary.
Last year, the cosmopolitan city received a major facelift after it was given recognition as Kenya's fourth city after Nairobi, Mombasa and Kisumu.
The event which was commemorated at Lake Nakuru National Park was graced by the Senior Warden Mr Karanja.
Mr Karanja noted that the National Park is one of the most remarkable tourist attraction sites in Nakuru. Lake Nakuru National Park is home to many varieties wild animals including rhinos, zebras, and baboons among others. The park is named after Lake Nakuru which occupies a huge space of the park. .
The park is also a popular birding hotspot as it hosts more than 500 species of birds.
The day-long anniversary celebration was marked by a series of activities undertaken at the National Park. The activities included gamedrives, bird watching, sightseeing at the Baboon cliff and boat excursions among others.
Arbe Bashuna who represented the management pointed out that on infrastructural aspects, the city has received a facelift, with most roads, and storm water drains being rehabilitated. Roundabouts along major streets within the central business district have also be been beautified.
"Installation of street lighting, construction of non-motorised transport, repair of power lines and fresh marking of roads have equally been done," she remarked.
The City management has rolled out elaborate plans to ensure continuous road connectivity and upgrading other infrastructural development.
The climax of the historic commemoration was however the upgrade of Nakuru to city status.
The event reaffirmed the city's self-preservation as an independent entity through economic and urban resilience.
Also joining the event was the County Chief Officer in charge of Resource Mobilization Alex Muhoro Maina, representatives from the County Tourism Association and the Office of the Governor.