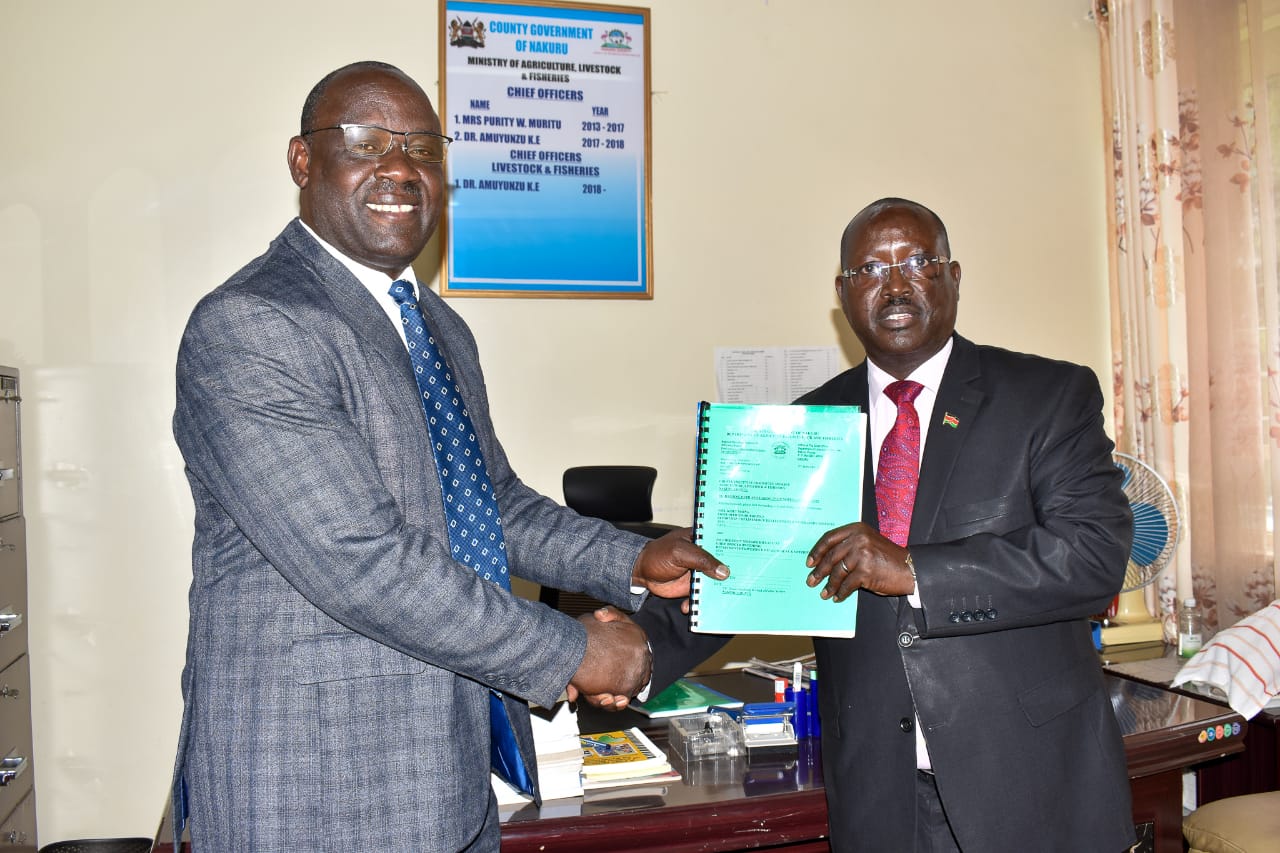 Cheruiyot promises to ensure the promotion of animal health, production and fisheries in the County
Written by Mercy Kihugu
Dr Michael Cheruiyot has officially taken over as the Chief Officer for Livestock Development & Veterinary Services from Mr Kibet Maina who was in an acting capacity.
During the exercise, Dr Cheruiyot promised to ensure the promotion of fisheries, animal health and production in the county.
He further called upon teamwork and collective responsibility in addressing challenges in the livestock, fisheries and veterinary sectors in the county.
In addition, Dr Cheruiyot also promised to help create a conducive working environment to attract more developing partners to work with the county.
Dr Cheruiyot is a seasoned veterinary doctor with vast knowledge of veterinary services and livestock matters including fisheries development and an accomplished career in public service with 36 years of experience.