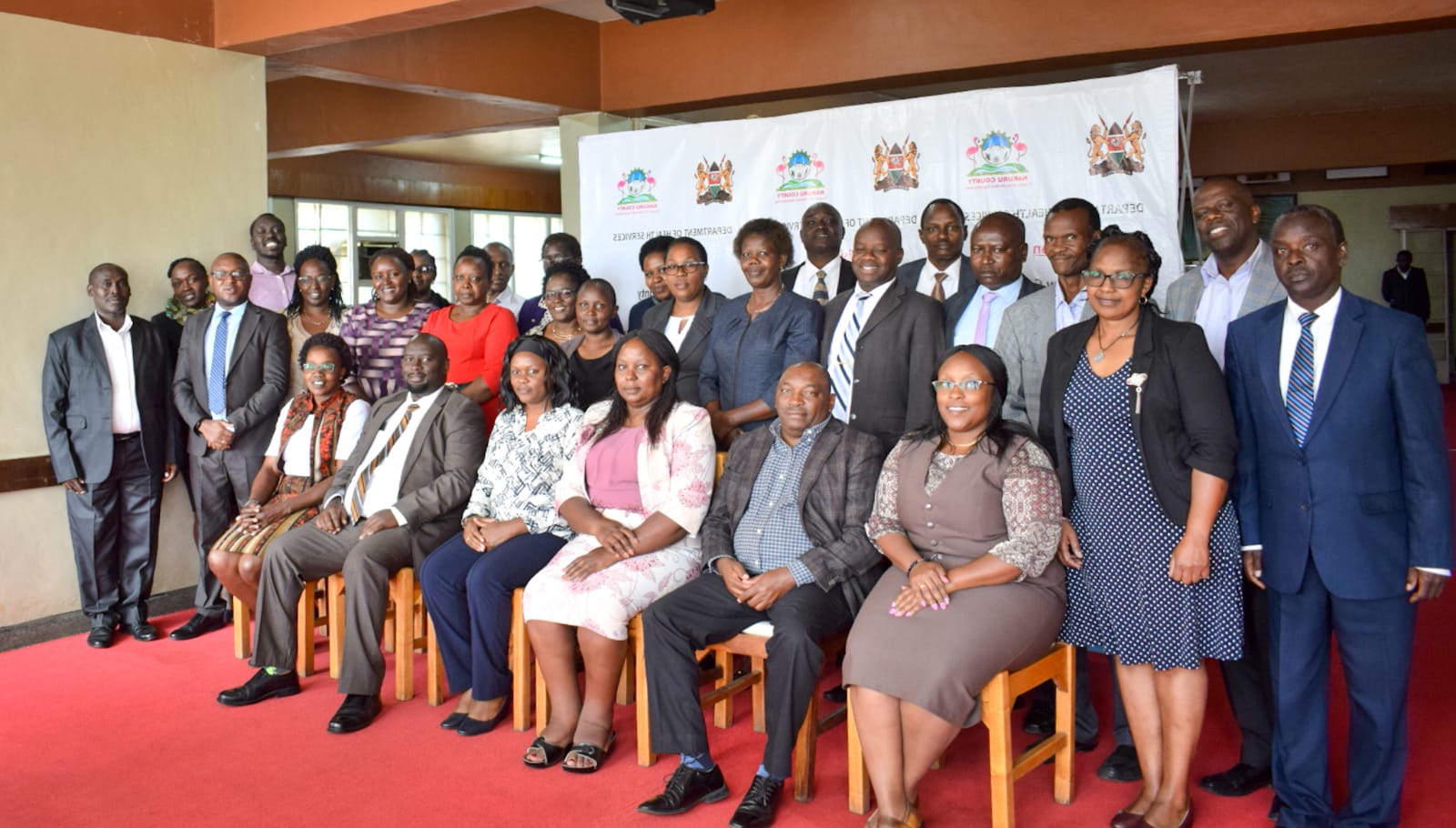 Nakuru's robust Healthcare Management Structure set to work
Written by Ruth Magak
The Department of Health has held its first sector meeting to discuss critical highlights that will ensure the provision of quality healthcare. The forum brought together all the heads of the major programs and sections in the Department of Health.
The heads of the various sections make up the County Health Management team – CHMT that was today introduced to the new leadership led by the Chief Executive Committee Member, Ms Jackline Osoro.
Part of the agenda was to review the performance of various sections and programs and briefly discuss strategies that improve their performance indicator for better health outcomes.
The CECM, Ms Jackline noted that H.E. Governor Susan Kihika's administration is committed to developing a robust health management structure by strengthening the management teams at different levels through adequate funding and operations autonomy with proper supervision from the county management team.
Chief Officer of Medical Services, Dr John Murima reiterated that data will always inform all decisions made in the health sector. He promised to take the lead in strengthening data reporting and supporting the journey of automation of health services that will enable real-time reporting through ICT.
One of the flagship projects in Governor Susan Kihika's manifesto is to deploy a robust ICT system to manage patients in health facilities, drugs, and essential medical supplies and ensure transparency in resource utilization.
Chief Officer for Public Health, Ms Alice Abuki urged the team to focus on increasing revenue streams and ensuring the revenue collected in health services is ploughed back to improving health service delivery.
She emphasized the need to strengthen community health services as promised in H.E. Governor Susan Kihika's manifesto. The Governor has promised to pay monthly a stipend of 5,000 per month to community health volunteers (CHV) with future adjustments upwards as will be guided by resource availability and inflation.
"This can only be achieved when we provide quality healthcare and use other mechanisms to get more resources for health," noted Ms Abuki.