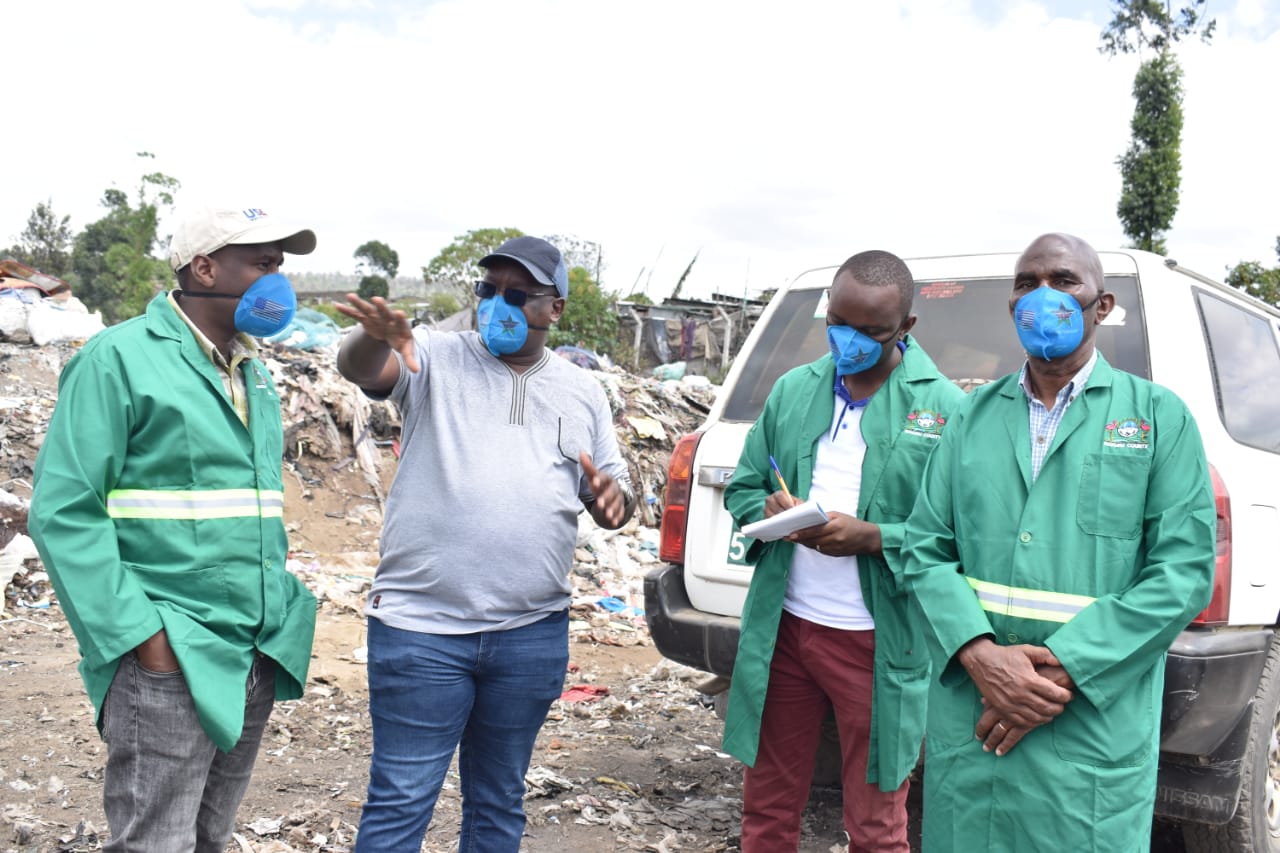 County looking into completely transforming Gioto Dumpsite
By Elmad Ogara
The County Government of Nakuru is in talks with stakeholders in the waste management and recovery sector towards finding the appropriate ways to transform and rehabilitate the Gioto waste disposal site completely.
Environment, Energy, Natural Resources and Climate Change Chief Officer Kennedy Barasa today led a plenary which conducted an assessment visit at the dumpsite which has lately experienced smoke emanating from burning waste with the onslaught of the dry season.
According to CO Barasa and other experts present, Gioto dumpsite falls on the Menengai crater belt which experiences a lot of volcanic activity.
This factor coupled with the current hot and dry climate and increased methane gas emanating from piled organic waste results in the spontaneous ignition of the fire and hence the clouds of smoke witnessed.
"We highly prioritize proper waste management as it directly translates to good health and if we let this situation prevail, then we will be posing a serious hazard to our city," said CO Barasa.
Nakuru City Board manager Gitau Thabanja who was also present reiterated to the environment chief adding that the segregation of waste also needs more attention so as to utilize its value as part of the long-term solutions to the problem.
The plenary suggested a serious sensitization campaign on waste segregation especially at the grassroots level where families will be educated on the same to bring ease of management at the disposal site.
All partners and stakeholders in waste recovery will also be brought on board in the advocacy through training on recycling to maximize waste utility.
The County Government of Nakuru has already acquired land in Gilgil Sub-County with future plans to completely shift waste disposal there and pave the way for a modern recreational park while harnessing methane gas at Gioto which will suit the needs of our rapidly growing city.
Also present was the Chief Officer for Urban Planning Kamau Kuria.