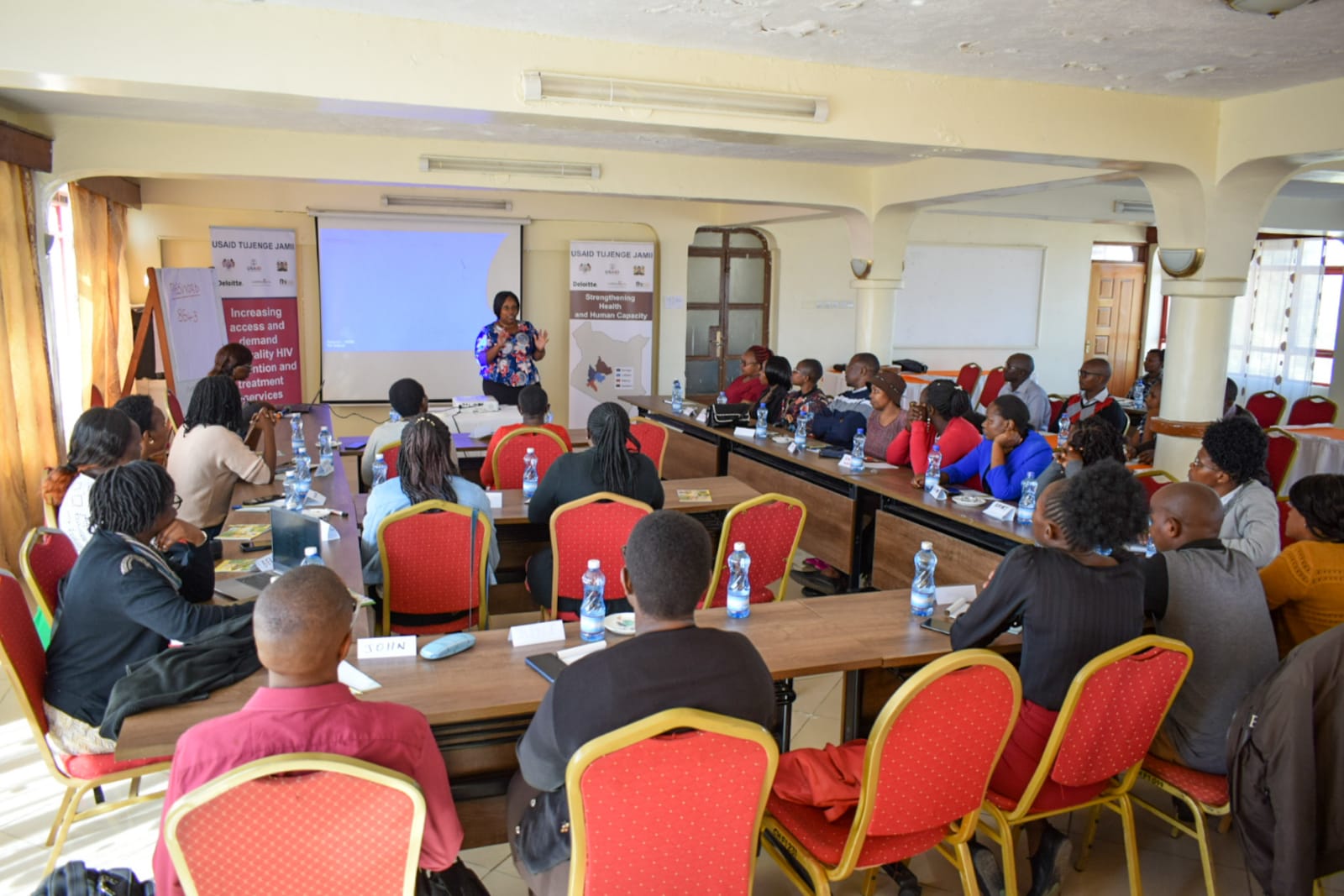 Nakuru County Staff trained on Safeguarding and Child Protection policy
Written by Ruth Magak
The County Government of Nakuru is committed to protecting vulnerable adults, young adults, and children from abuse, harm, and neglect in line with the Safeguarding and Child Protection policy statement.
The Department of Health Services has trained over 100 healthcare workers supported by USAID Tujenge Jamii-UTJ on Safeguarding, a range of measures and principles that ensure that the basic human rights of individuals are protected as they provide health services. At least 367 healthcare providers will be sensitized by the end of this week.
The training targeted Clinicians, Pharmacists, Nurses, Nutritionists, Clinical mentors, GBV Counselors, Laboratory Technicians, HIV, and Testing Counselors, and Health Records and Information Officers working in the 115 Comprehensive Care Clinics – CCCs across the County.
County Director for Health Administration and Planning, Dr Joy Mugambi noted that this training aims to empower the staff to recognize the potential indicators of abuse and the actions to take if there is a safeguarding allegation arising during service delivery.
"The Department of Health Services prides in such partnerships that enable performance contracting that determine health service delivery outcomes and help meet the demand for both general and specialized care to secure a legacy for a Healthy Nakuru," Dr Joy reiterated.
The USAID Tujenge Jamii Chief of Party, Dr Moses Kitheka reiterated that staff in the facilities are the foot soldiers in safeguarding the journey towards ending HIV in children and other vulnerable populations.
"Healthcare workers are critical persons in safeguarding, and that is why we are providing this training for you to prevent harm and reduce the risk of abuse or neglect of children," he noted.