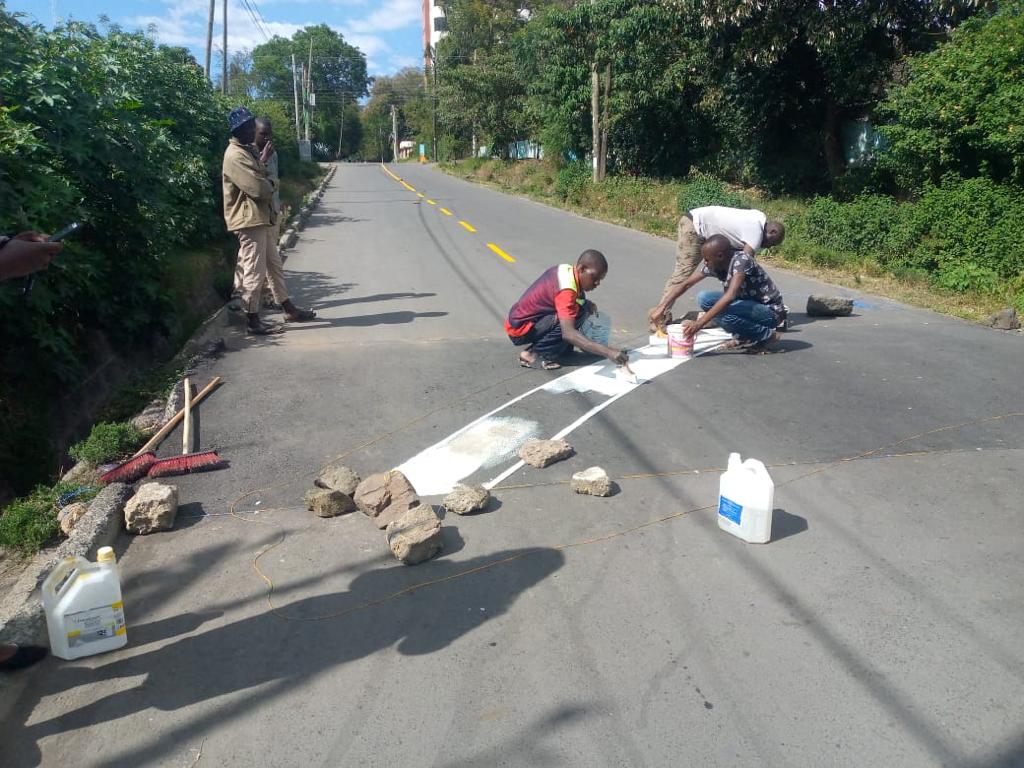 Roads Department completes work on Kabachia road
By Nancy Kihara
One of the most important aspects of a safe and efficient roadway is the uniform application of road markings to demarcate the roadway path and specific traffic travel lanes.
In this regard, the department of roads and infrastructure in Nakuru County has completed a road marking exercise along Kabachia (the road leading to PDO) in Biashara ward, Nakuru Town East Sub-county.
The scope of works for the Kshs. 14-million shilling project, which was a collaboration between the County government and Kenya Roads board, involved the re-tarmacking of the existing road, culverts and drainage works, which were done early last year and the markings have now been completed.
The exercise entailed installing 91 and 46-meter-squared reflectorized white and yellow paint respectively at the centre and edges of the road.
Local communities praised Governor Susan Kihika for her commitment to delivering on her manifesto and also thanked the Contractor for hiring and employing staff from the area during the construction works.
This is among the many roads that the department has initiated under the governor's leadership to make our towns and city look better and more accessible.