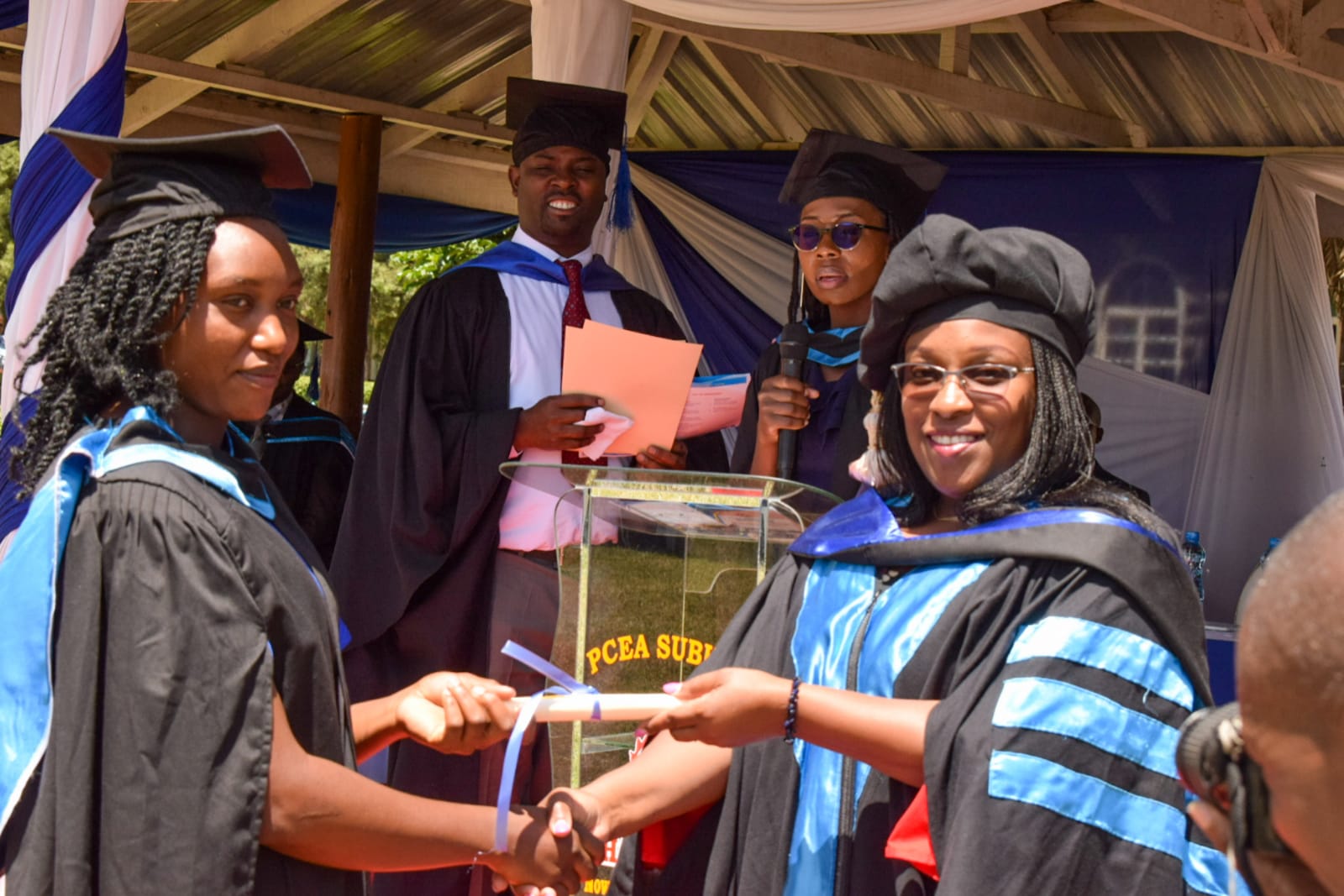 Boost for Healthcare as more nurses graduate in Nakuru
By Ruth Magak
The County Government of Nakuru congratulates the class of 2022 who were awarded Diplomas during the Presbyterian Church of East Africa (PCEA) Medical College, 8th graduation ceremony today. The college is in Shabaab ward, Nakuru Town West Sub-county.
The County's Department of Health joined the award ceremony where the County Director of Health Administration and Planning, Dr Joy Mugambi presided over the conferment of awards to the 17 graduates to join the army of Healthcare workers to meet the demand for quality healthcare service.
"This will help bridge gaps in the Human Resource for Health, the most significant pillar of Healthcare delivery which is Human Resources for Health that is currently widening and most strained," she noted.
Dr Joy urged the graduates to widen their scope and tap the many opportunities in the health sector within and beyond the County borders.
The Principal of the Institution, Mr Cyprian Madungu said that PCEA, Nakuru West Medical College has grown over the years since 2011 having graduated over 200 Kenyan Registered Nurses.
"We have also introduced other programs to meet the market demands over time. We currently have Health Records and Information and other courses with cumulative 324 admissions," added the Principal
The faith-based Institution prides itself on the religious component being critical in shaping the character and morality of students trained in the medical field.
Also present was the area Member of the County Assembly who promised to work with the office of H.E. Governor Susan Kihika to help grow such credible institutions that empower society by assisting the needy students in such colleges with bursaries during their training.