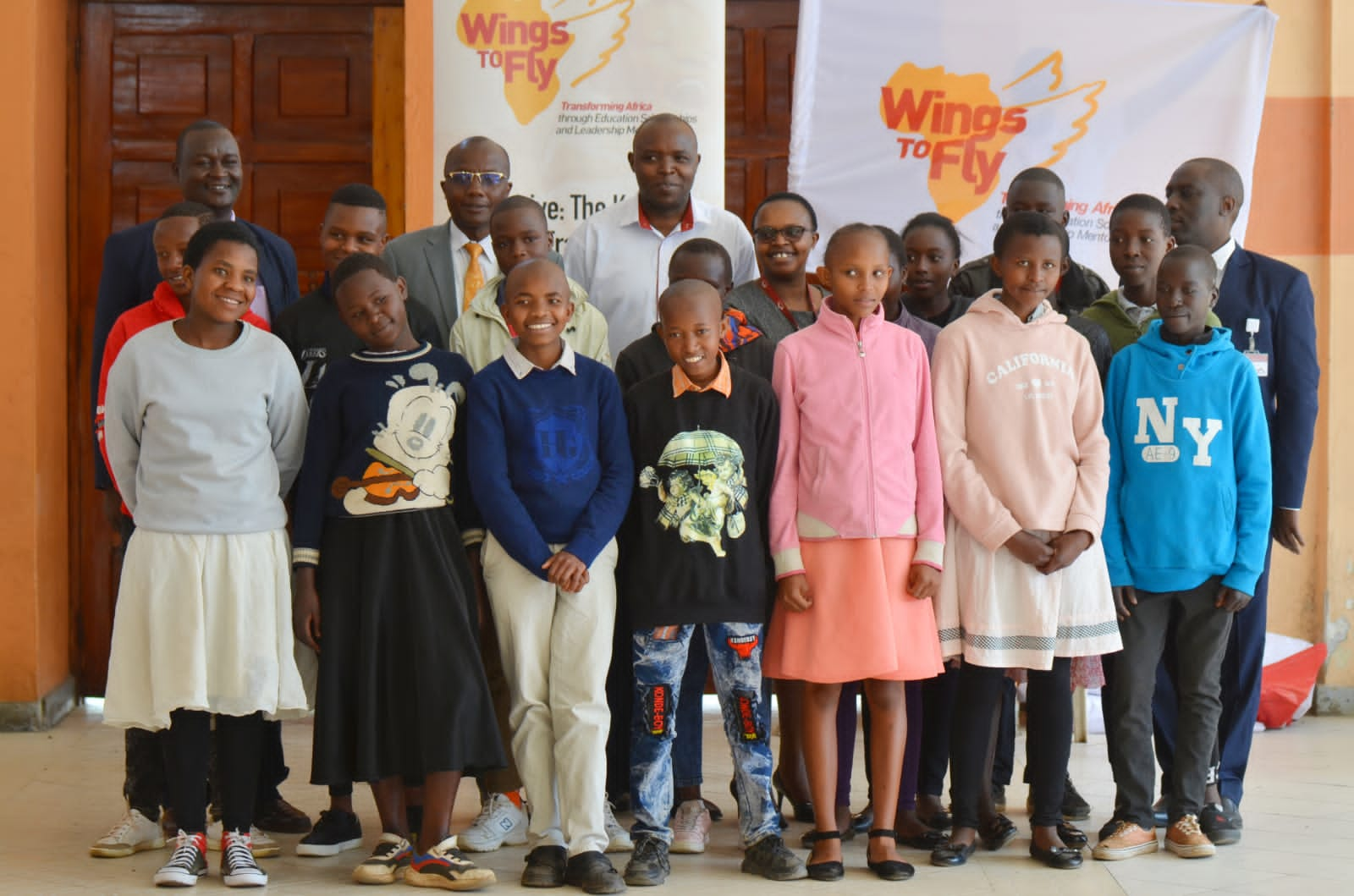 Nakuru County to get 40 slots in the "Wings to Fly" program
Nakuru County Deputy Governor Hon David Kones has today graced the Equity Wings to fly flagging off ceremony at ACK Cathedral Nakuru County.
Speaking during the event, Hon. Kones thanked the management of Equity Bank for their kind gesture and support for education that has been exhibited over the years. This has saved many parents the agony of resorting to selling property to pay school fees
Kones stressed the importance of a firm educational foundation, saying that the future belonged to those who invest in education today.
He reiterated the commitment by Governor Susan Kihika on matters of education, giving examples of soon-to-be-launched county bursaries, ECD education and feeding programs and technical and vocational training schools amongst others.
Nakuru County is working toward zero school dropout cases through partnering with like-minded education sponsors like Equity Bank.
This year, Nakuru county has benefited from 40 scholarships from this program that addresses severe cases in society.
Samuel Ngare, Equity bank Manager Nakuru branch committed to having the 40 pupils checked and funded till they finish their education through this program.
Mr Ngare elaborated on the scrutiny employed to come up with the list of beneficiaries which includes vetting by community leaders, church leaders and the national government administrative officers.
The program was started back in the year 2009 and has seen thousands of pupils and students gain through education starting from primary to university levels.