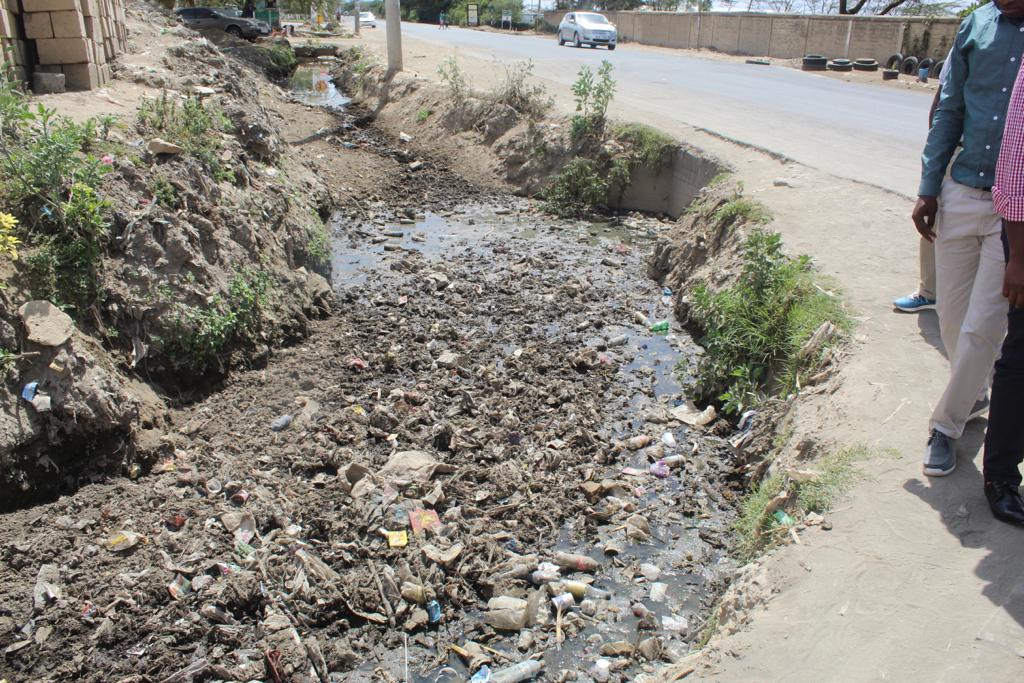 Roads Department to improve drainage in Hellsgate and Viwandani Wards
By Nancy Kihara
One of the most critical components of sanitation is wastewater disposal management. This calls for the best practices in garbage management to prevent blockage of the drainage systems.
The department of roads led by CECM ,Eng. Michael Kamau and Chief Officer Kennedy Mugo today inspected waste water disposal tunnels in Naivasha Sub-county in an aim of coming up with the right systems to reduce clogging.
The town has been grappling with clogged drainage systems as a result of solid waste especially food packaging materials, bottles, cans and plastic bags which end up being a health hazard to community members.
To address this, the department has come up with a drainage cleaning programme that will improve affected areas of Karagita estate and Business Center roads in Hellsgate ward and Viwandani ward.
Chief Officer Kennedy Mugo noted that they will hire casual laborers who will conduct the exercise in five days who will be drawn from the affected areas for effective delivery of services.
He added that the department will conduct frequent clean-up exercises to improve the drainage systems in all of Naivasha municipality
Present was the Hellsgate MCA Virginia Wamaitha and the Naivasha Sub-county administrator.