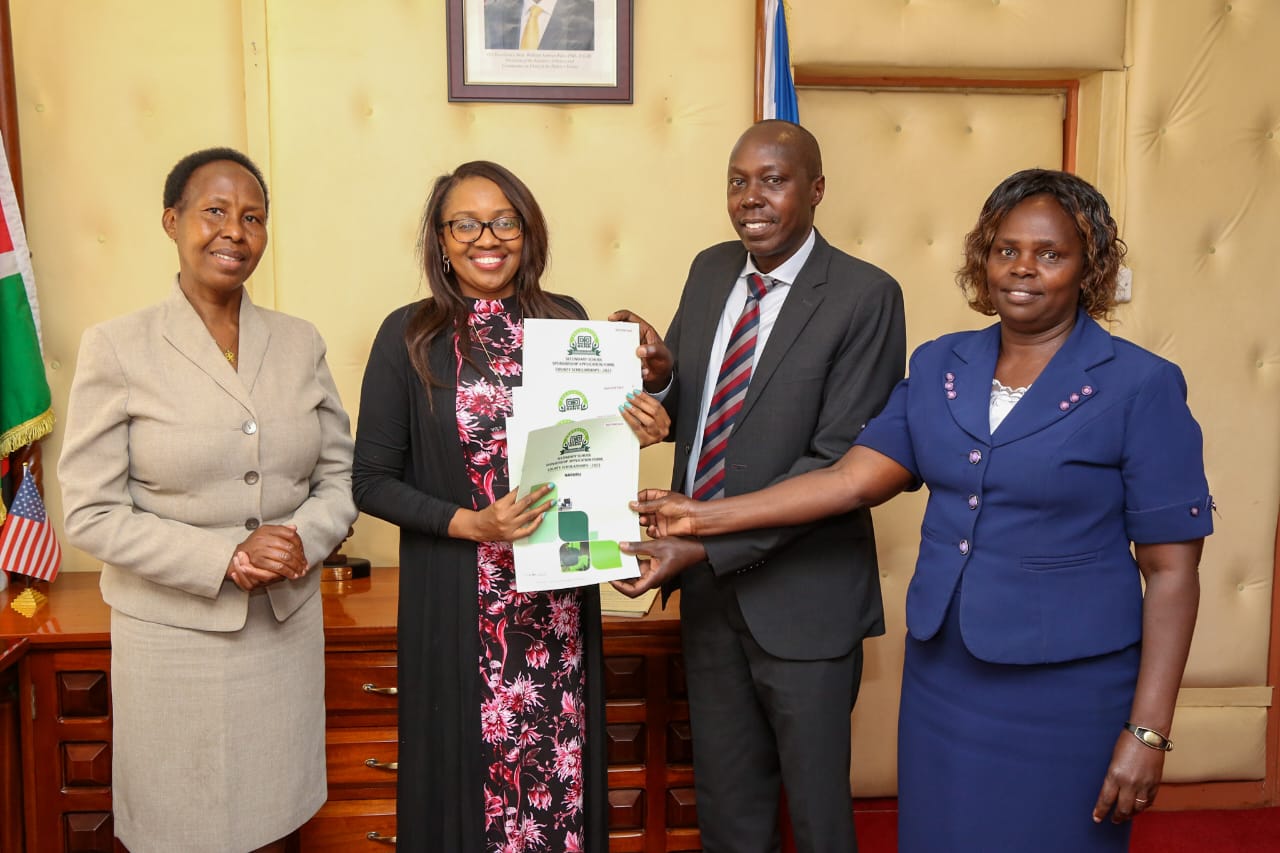 Cooperative Bank partners with Nakuru County to sponsor needy kids
The mission by Nakuru Governor H E Susan Kihika to facilitate as many needy school children as possible to access quality education received a boost today after the Cooperative Bank of Kenya added to her kitty of scholarships.
Governor Kihika, who has made access to education by the needy in society a priority for her administration, hosted the management of Cooperative Bank, Nakuru Branch in her office to discuss potential ways of partnership between the County and the bank.
"Making it possible for needy children to get a chance of joining top schools in the country is one of the main priorities of my government. We are happy that Cooperative Bank has extended a hand of support for needy kids to access quality education," she said during the morning meeting.
"If possible, we would like to ensure that all children from needy families are facilitated to access education. That is the reason we partner with institutions such as yours to provide a chance for these children to get an education," Governor Kihika said. She was flanked by Chief of Staff, Dr Peter Ketyenya.
Cooperative Bank Head of Rift Valley Region, Mr Ronald Yegon, and Branch managers Irene Mbuthia and Rhoda Langat said the bank was keen to support efforts by the County to empower children with education for a bright future.
"We are willing to work with your administration and give support in areas which help to empower the community in which we are working," said Mr Yegon.
The scholarships will cater for the tuition of Sh95, 000 for students joining national schools and Sh65, 000 for students joining other ranks of schools. Also, the scholarships will provide books, uniforms and shoes for the beneficiaries.
The bank, which is owned 65 per cent by cooperatives across the country, the delegation said, was keen to finance farming of crops such as pyrethrum, potatoes and maize to help farmers increase their income.
Governor Kihika, who has prioritized the revival of pyrethrum farming, said farmers were being encouraged to come together in groups and form Saccos to access credit from financing institutions. The Governor promised to work with the bank to boost agricultural production in the County.