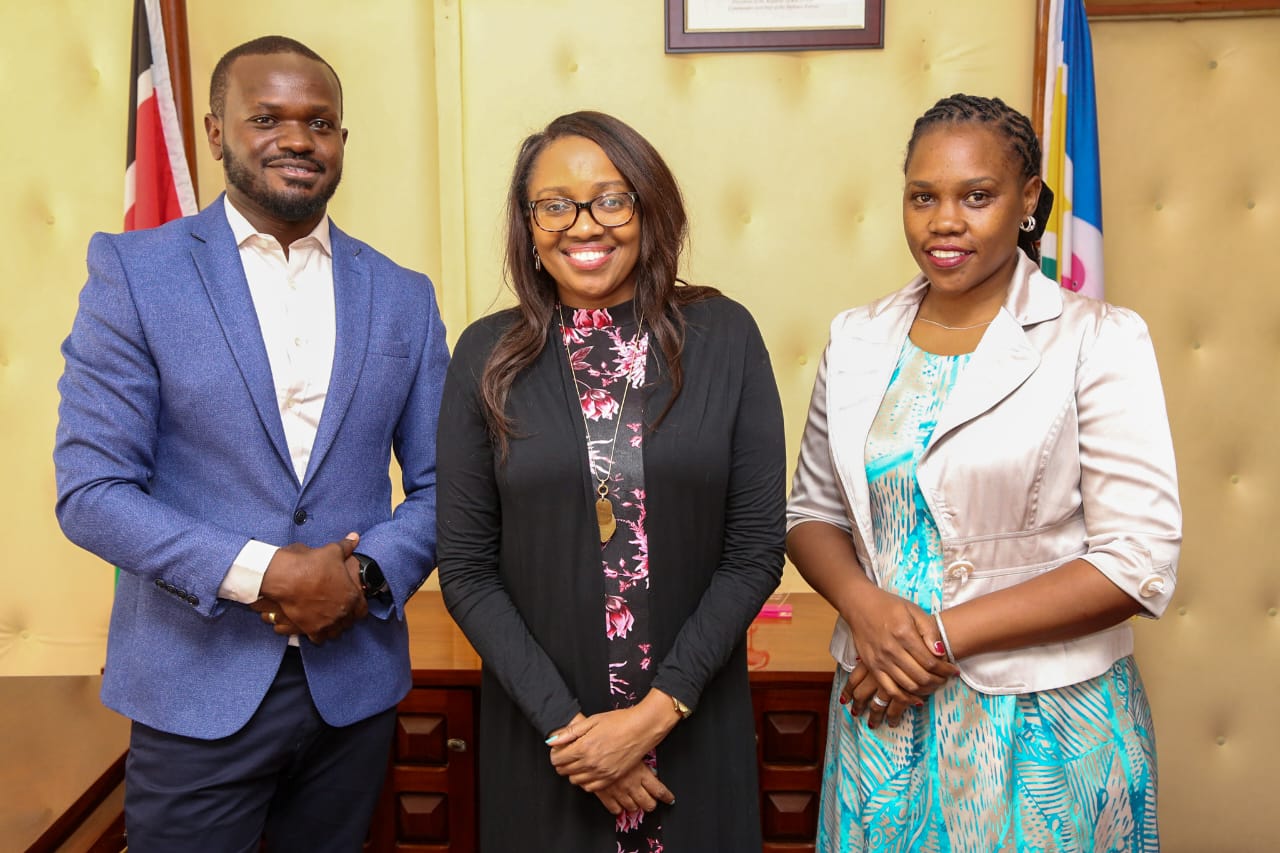 Nakuru County to get services closer to the people
Nakuru Governor Susan Kihika today challenged mobile service provider, Safaricom Ltd to work with the County as it embarks on the journey to digitize the majority of its services to the residents in its jurisdiction.
Governor Kihika, who hosted a Safaricom Ltd Nakuru business team in her office today, said her administration was digitizing services across the board in Nakuru to make it easier for residents to access services from their home areas instead of travelling to the County offices in Nakuru and other sub-county towns.
"We are moving towards digitization of services of the county because we feel that our people don't need to travel for long distances to get services. And as Safaricom, you are a very important player in this task because we can use your platform," she said.
Safaricom's Business Manager for Nakuru and Baringo counties, Mr Felix Mburu said the mobile service provider was putting up four more masts in the county to improve connectivity and facilitate the process of digitization of services.
"We have secure sites for four masts in our bid to improve and widen the scope of Safaricom services in the county. I am sure that it will help with the digitization of services that you seek to embark on," he said. He was accompanied by, Ms Phyllis Mungai, who drives Safaricom's business in Nakuru West.
Governor Kihika also sought the partnership of Safaricom Ltd in the sectors of health, education and small-scale business promotion.
"It is our intention to find partners whom we can work with in various areas. If we can find areas that make sense to both of us, we can leverage them," she said.
Mr Mburu, whose courtesy call was to prepare for a visit to the County by Safaricom Inc Chief Executive Officer, Mr Peter Ndegwa in the near future, said the company through the Safaricom Foundation was a key promoter in the areas of Education, Health and Economic empowerment.
"Through the Safaricom Foundation, we are very active in Health, Education and Economic empowerment. We only need to work on the modalities of the partnerships as he cited the provision of hydro pumps in Njoro, Nakuru County.