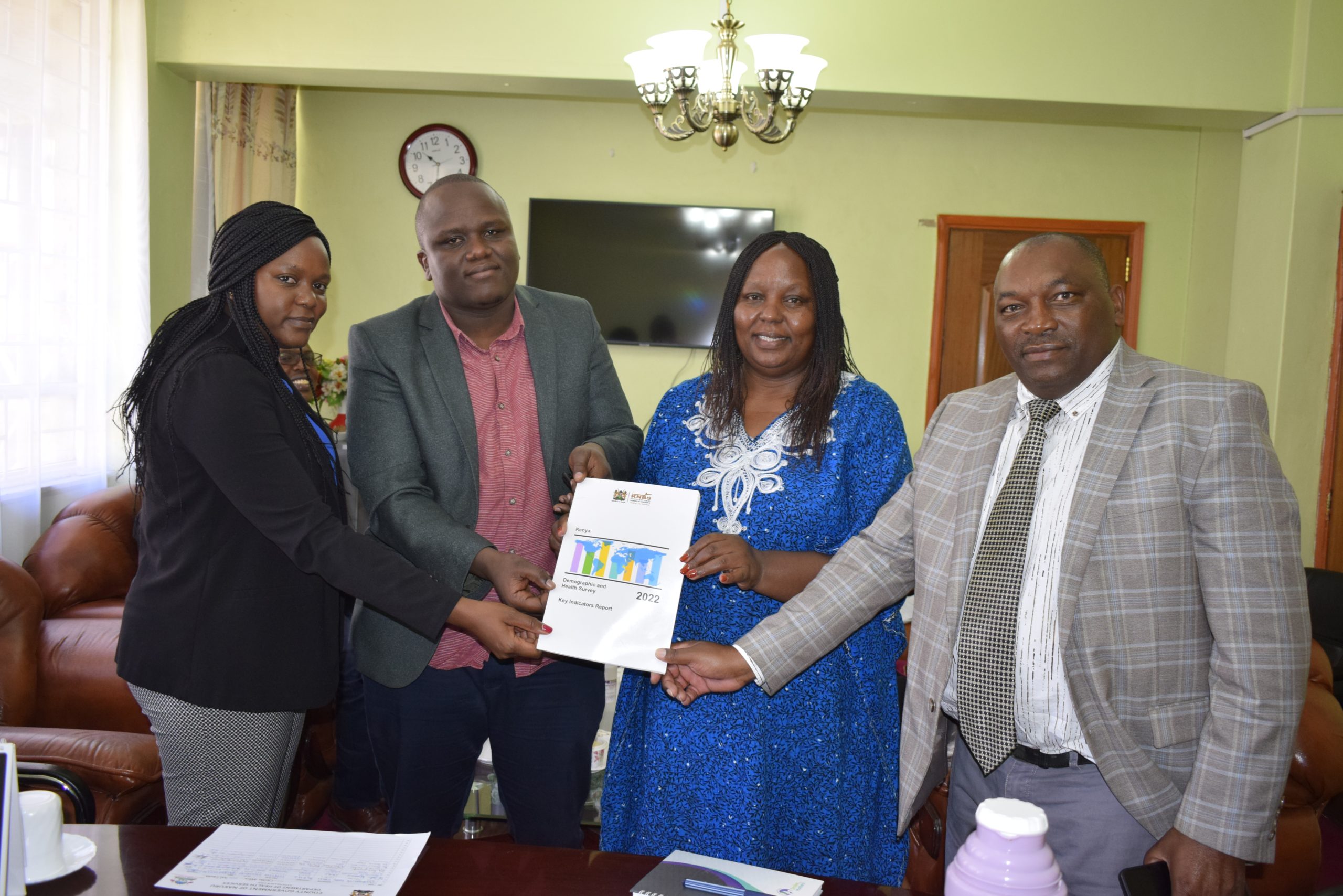 Nakuru Pilots Survey tools from Medicines Accountability and Pricing Advisory Committee
Access to safe, effective, affordable, and quality-assured medicines is vital to population health.
To assure users of this, Nakuru's Health sector has welcomed a survey on the controls, health products registered or selected for reimbursement or procurement, the prices of health products, and how health products usage further public health interests.
The County Executive Committee Member for Health, Ms Jackline Osoro today hosted members of the Medicine Accountability and Pricing Advisory Committee – MIPAC, a Public pharmaceutical committee, and the agency tasked to advise on making decisions about pharmaceutical products on behalf of the public.
The Team comprised of representatives from the National Ministry of Health, Department of Health Products and Technologies, Kenya Medical Supplies Authority- KEMSA, Pharmacy, and Poisons Board-PPB, Kenya Bureau Of Standards- KEBS, Kenya National Bureau of Statistics-KNBS, Public Procurement Regulatory Authority-PPRA among others.
MIPAC is now in Nakuru to conduct a Market Price Index Survey to give recommendations for the approval of products for the market, manage the procurement and reimbursement of pharmaceuticals, and establish essential product lists, all with implications for public health and stewardship of public resources.
According to MAPAC Chair, Mr Shadrack Meme, the team chose to pilot the survey tool because of the population demographics that give a sneak peek of several regions of the nation. He also noted that Nakuru has an equal representation of both urban and rural settings.
Chief Officer for Medical Services, Dr John Murima noted that Pharmaceutical systems are complex, from research and development through to service delivery Dr Murima called for the involvement of extensive interactions between the private sector, Faith-based institutions, manufacturers the public sector.
Chief Officer for Public Health, Ms Alice Abuki asked the team to share their preliminary reports from the survey to inform county decisions on Health Products Management from now on.
Digitization and standardization of Drug Management systems are one of H. E Governor Susan Kihika's agenda on Health.
During the engagement, the team also handed over the technical report on the Kenya Demographic and Health Survey conducted by KNBS in 2022.