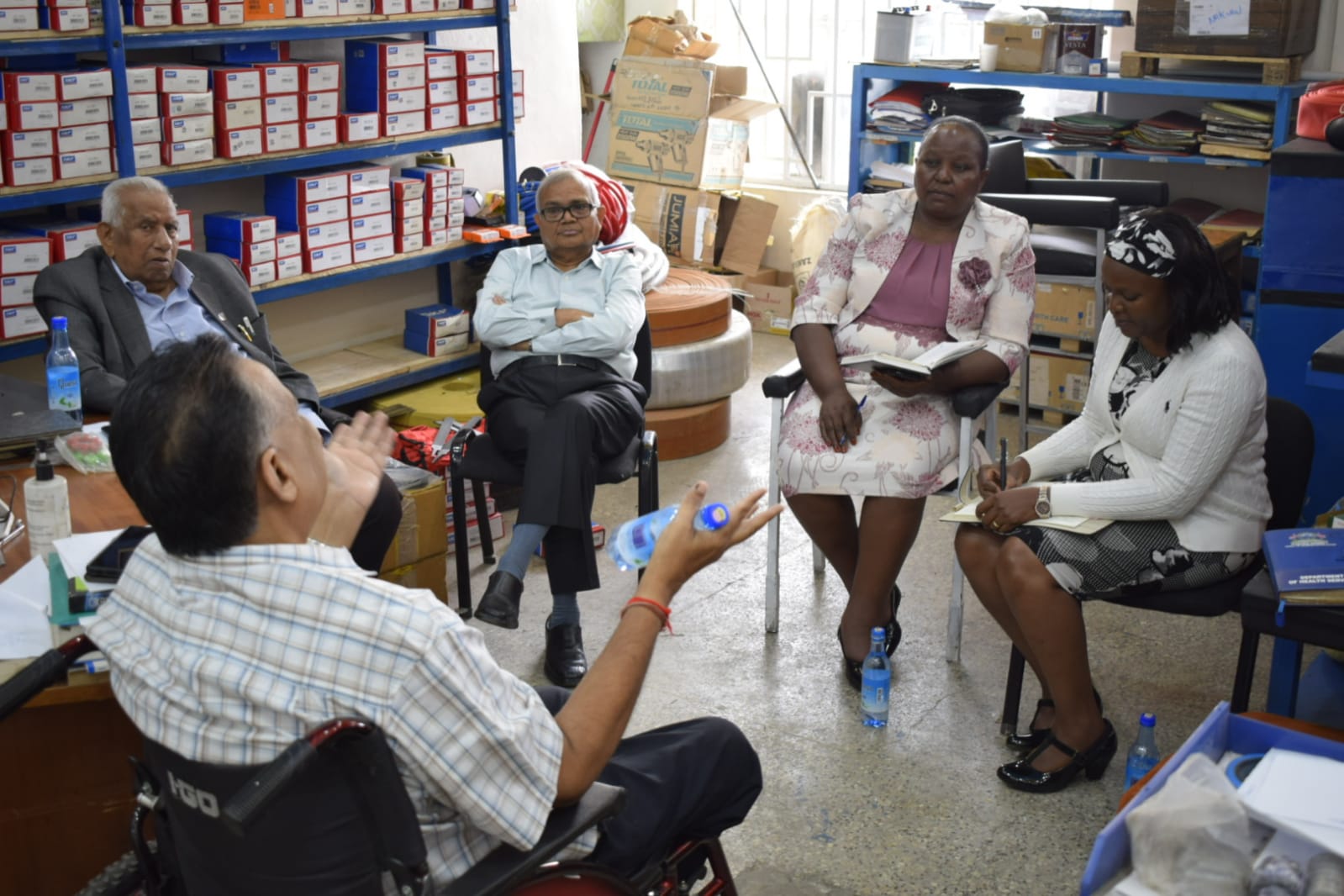 Nakuru explores partnership with the Hindu Council
Written by Ruth Magak
The Hindu Council is willing to partner with the County to help advocate for vaccination uptake. The Nakuru Hindu Council Chairman, Mr Shailesh said they will support vaccination sensitization campaigns and drives to help increase demand and uptake of vaccination for disease prevention.
Mr Shailesh said this when he received the County Executive Committee Member for Health Ms Jackline Osoro who had paid him a courtesy call. The CECM was accompanied by the Chief Officer for Public Health, Ms Alice Abuki.
Vaccination coverage still has huge inequalities with most children from the poorest, most marginalized families, and the hardest-to-reach communities still not fully protected by even the most basic routine immunization. This partnership will be aiming to reach these marginalized communities.
Mr Shailesh promised to work with the County's Department of Health to support a 1-week long Medical camp within the County where members of the community will get free screening for various diseases. Free care and medicines for diabetes, hypertension and eye surgeries will be given among other diseases.
The Hindu Council through Mr Shailesh is also sourcing for a partner to support the vulnerable in Nakuru County with wheelchairs and other mobility assistive devices to meet their needs according to statistics as will be provided by the Department of Health Services.
The partnership will go a long way in helping the County Government of Nakuru achieve its commitment to protecting the most vulnerable populations to access essential Health Programs.