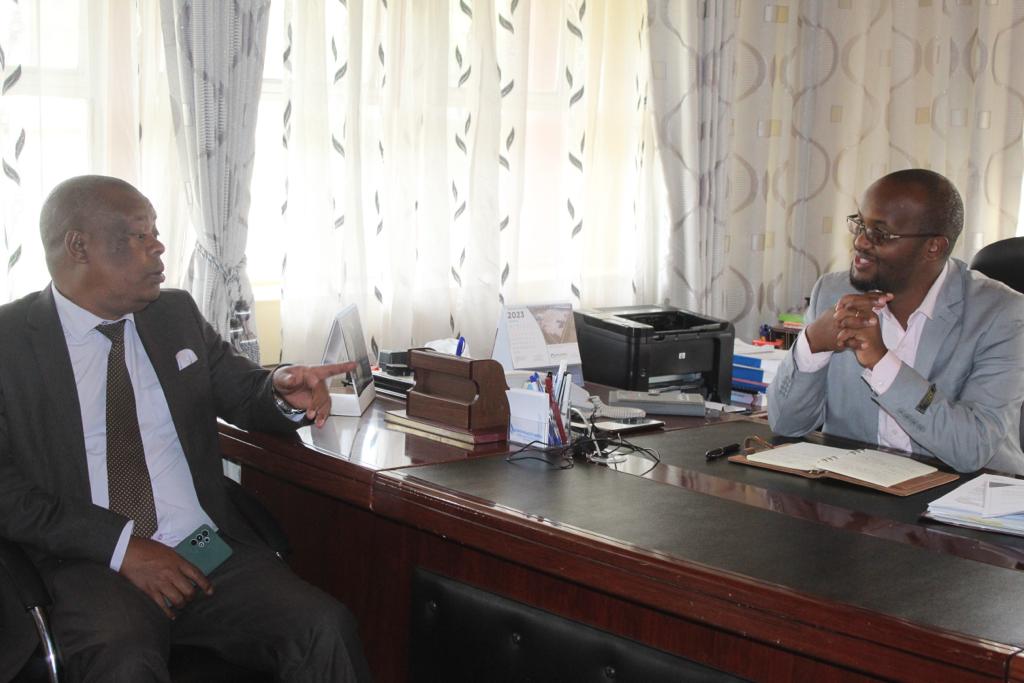 NTSA Director calls on Transport CECM to discuss ways of reducing accidents
Written by Nancy Kihara
National Transport and Safety Authority (NTSA) Director, Mr Michael Chege, today paid a courtesy call to the CEC for Roads and Transport Eng Michael Kamau, to review the Nakuru County Government Road Safety Action plan.
The action plan, FY 2021/2022-2022/2023, is aimed to reduce road safety, with a sustainable development goal of reducing road accidents by 50% by 2030.
According to statistics released by NTSA, Nakuru county is third in road crashes with the youths being most affected at 35%.
NTSA Safety Audits & Inspection Deputy Director, Christine, said that they will be organizing a workshop before June to train engineers on how to audit and design roads that will encourage safer behaviours and meet the needs of all road users, especially motorcycle riders, who form 35% of road fatalities recorded in Nakuru County.
Eng Michael Kamau noted that they will liaise with security agencies (Police officers) to develop a County Crash database that will be able to quickly map out black spots, evaluate the data and train the team on the ground to be able to respond on to accidents on time.
He also noted that they will review the recently conducted CIDP, so as to include a road safety framework that will help mitigate the risks and reduce the possibility of accidents happening during the five-year plan period.
NTSA Deputy Director also noted that they will be carrying out a safety audit and thus requested the department to come up with a number of county roads that they'd want to be audite.