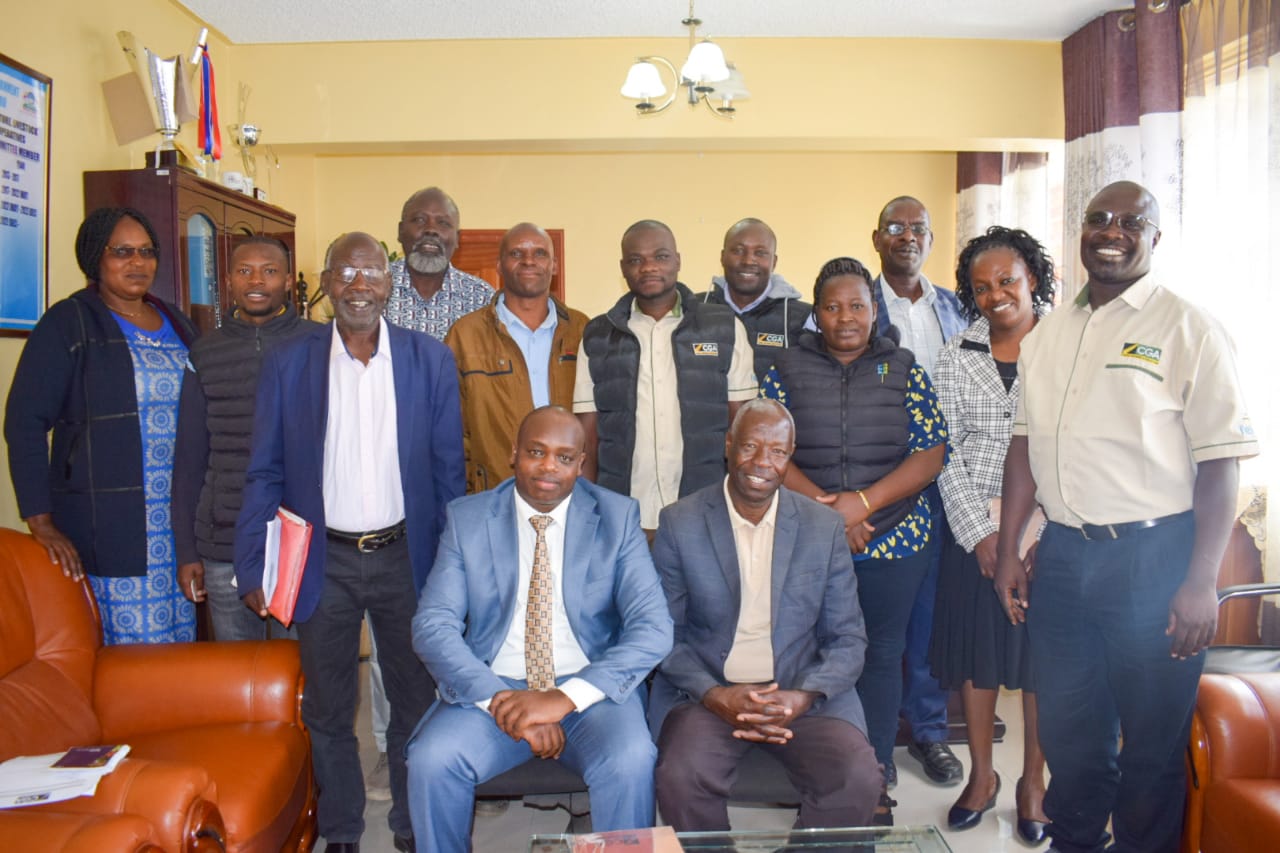 County to promote climate-smart agriculture
Written by Mercy Kihugu
Climate change is leading to multi-billion dollar losses in crop yield. Technology can, however, help farmers monitor crop health, adapt their practices and use resources more efficiently to manage climate risk.
The use of climate-smart technologies will help increase income and improve livelihoods for small-scale farmers in the county.
This was highlighted during a courtesy call paid to Agriculture CECM Leonard Bor by officials from the Cereal Growers Association (CGA), Participatory Approaches for Integrated Development (PAFID) and representatives of farmers working with CGA.
Mr Bor appreciated the organizations' continued work in the county and noted that the administration will continue encouraging farmers to practice afforestation and agro-forestry to address the issue of climate change in the county.
Additionally, the CECM noted that the department will ensure there is more machinery that promotes climate-smart agriculture at a subsidized rate for farmers.
He further highlighted that the county is set to partner with Kickstart International to launch irrigation kits for small-scale farmers to promote small-scale irrigation systems for farmers.
CGA Central Rift Administration Coordinator Duncan Owalo noted that the organization is working to launch the promotion of a carbon credit project where farmers are set to earn income through practising agroforestry in the county.
Other issues discussed in the meeting include the distribution of fertilizer and certified seeds and the strengthening of farmer cooperatives among others.